When Can I Watch 'Avengers: Endgame' at Home? Disney Answers
Although Avengers: Endgame continues to dominate the box office, some fans may actually wonder when they'll be able to watch it at home. Turns out the answer is, before the end of this year.
Watching at home means something a little different than it used to. We can still watch movies on disc, but a release date for a physical copy of Endgame has not been finalized yet. However, it will be coming to a streaming service on December 11.
No, not Netflix, where a lot of Marvel movies are currently streaming. December 11 is the date that Endgame starts streaming exclusively on Disney's own service, Disney+.
What else will be on Disney +?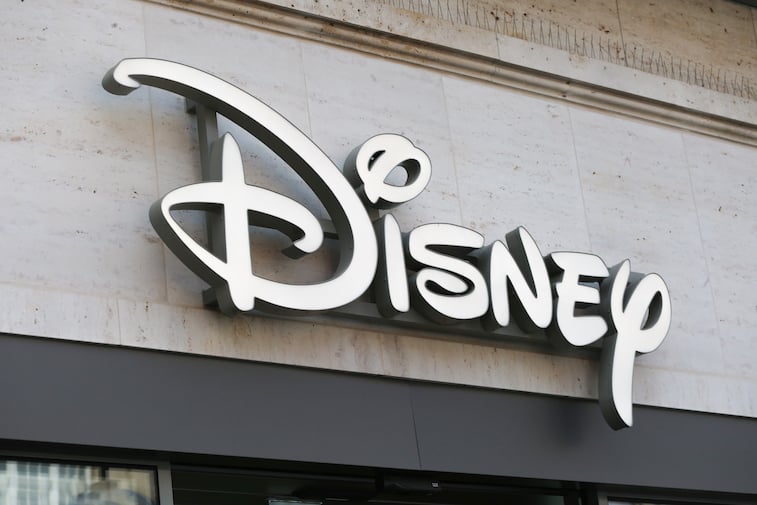 Disney+ will include everything from the animated classics overseen by Walt Disney himself, like Snow White and the Seven Dwarfs and Cinderella, to the more recent movies such as Frozen and Moana. That will also include movies by Disney partners such as Pixar, Marvel and Lucasfilm.
The channel will also feature original shows exclusive to the service, such as the Star Wars series The Mandalorian, and several Marvel entries like WandaVision, which will team up the characters of Vision (Paul Bettany) and the Scarlet Witch (Elizabeth Olsen).
And best of all, the cost will be relatively low: Disney+ starting price will be $6.99 a month as opposed to Netflix's $12.99 a month. Some Disney movies will still be on Netflix even after Disney+ starts, including The Incredibles 2 and The Last Jedi. Disney movies generally stay on Netflix for a year and a half, so you may want to keep both around for awhile.
What else does Disney have coming up?
Once Disney + gets going, that means any Disney movies released this year will go to Disney+ and will not appear on Netflix at all. These include Captain Marvel, Endgame and the upcoming Aladdin live action remake coming out Memorial Day weekend.
Here's what else is on Disney's slate through the end of the year. These will only be available on Disney + after their theatrical runs. This also includes the movies by 20th Century Fox, which has been acquired by Disney. Release dates are subject to change.
'Dark Phoenix' – June 4
The latest (and maybe last?) entry in the X-Men series finds our mutant heroes contending with the newly powerful and unhinged Jean Grey (Sophie Turner).
'Toy Story 4' – June 21
Woody and Buzz and the gang try to retrieve Bonnie's custom-made toy Forky after he freaks out and goes AWOL.
'Spider-Man: Far From Home' – July 3
Technically, this is a Sony release since that studio still owns the rights to the character, although Marvel Studios run by Disney, produces the movie. Confusing? Just know this one may not make it to Disney+.
'Stuber' – July 13
This comedy teams up Dave Bautista (Guardians of the Galaxy) and Kumail Nanjiani (The Big Sick). Bautista plays a detective who recruits an Uber driver for a wild ride. This is something of a Guardians mini-reunion, because Karen Gillan (Nebula) is in it too.
'The Lion King' – July 19
Director Jon Favreau goes all Jungle Book in his take on the beloved 1994 film.
'The Art of Racing in the Rain' – August 9
A dog named Enzo learns about life from his race car-driving owner. The movie stars Kevin Costner and Amanda Seyfried.
'Ready or Not' – August 23
A bride's wedding night goes awry when her new in-laws force her to take part in a nasty game. Samara Weaving and Andie MacDowell star.
'Ad Astra' – September 20
An astronaut travels to the edge of our solar system to find his missing father. The movie stars Brad Pitt and Tommy Lee Jones.
'The Woman in the Window' – October 4
Amy Adams stars in this adaptation of the AJ Finn novel about an agoraphobic woman who spies on her neighbors.
'Maleficent: Mistress of Evil' – October 18
Angelina Jolie and Elle Fanning return in a new update on Sleeping Beauty.
'Ford v. Ferrari' – November 15
Christian Bale and Matt Damon star in the story of the battle to win Le Mans in 1966. James Mangold (Logan) will direct.
'Frozen II' – Nov. 22
Something about a couple princesses named Anna and Elsa. It will probably be a hit.
'Star Wars: The Rise of Skywalker' – December 20
Something about folks with laser swords. It will probably also be a hit.
'Spies in Disguise' – December 25
An animated film about the world's best spy (Will Smith) being turned into a pigeon. The movie also stars Karen Gillan and Tom Holland. Those Marvel folks do like to work together, don't they?