When Could Artie Lange Leave Rehab?
Artie Lange has been in rehab for the past few months. But when will he be released?
After what appeared to be his rock bottom, comedian Artie Lange continues treatment in a rehabilitation facility. Lange has fought with his demons for decades, even to the point where he destroyed the septum in his nose after accidentally snorting glass.
He tried treatment before. And was even threatened with jail. But in a last-ditch attempt to save his life, an insider shares that his rehab stint may end up lasting indefinitely. And that could be good news for Lange.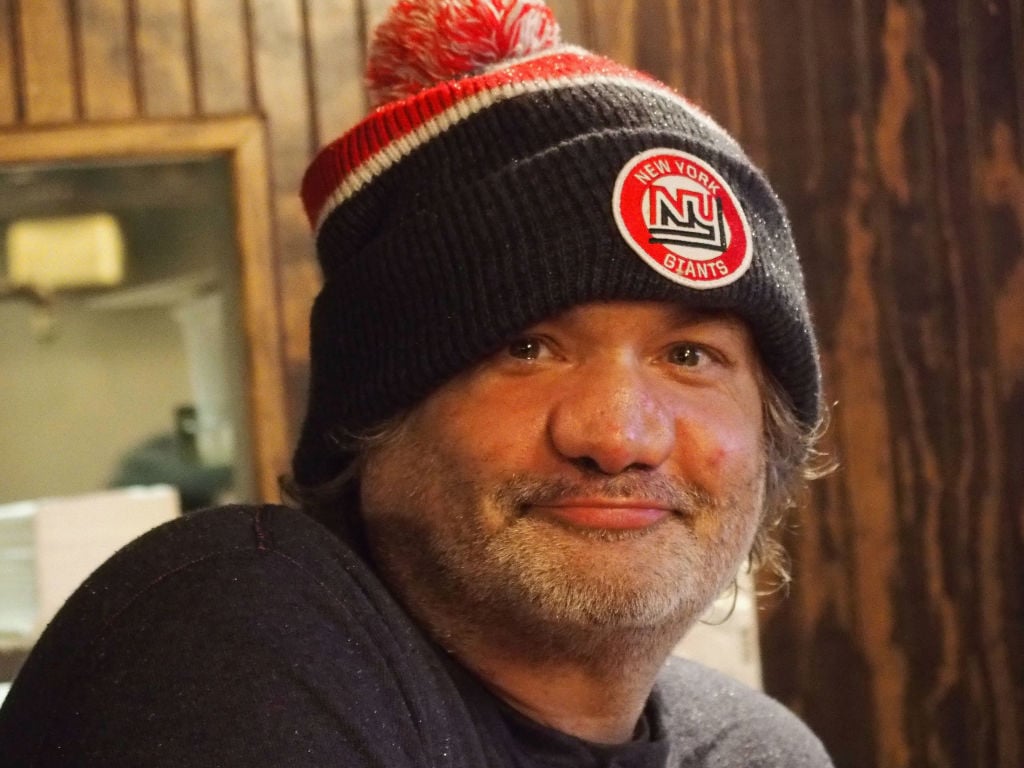 On a number of occasions over the past year, fans were hopeful Lange was on the path to health. Lange himself shared he wanted to get sober. But coming close to death, plus court-mandated treatment may be the one thing that could end up saving his life.
He could have died
Lange, a diabetic, was often hospitalized due to his lifestyle. Last year he shared he was hospitalized in order to get his blood sugar under control. "I went in the hospital to get my blood sugar under control," he tweeted." I'm out to go to work. I missed too many days & I insisted. My blood pressure is way up. So I have to go back in tonight til it's down. I'm payin for an unhealthy life. When the medication is right I will be fine."
But he was warned his dangerous lifestyle could be fatal. "So don't worry," he added. "But when a doctor says I'm in danger of a stroke unless I change everything I do I get insanely scared. I hate the hospital but they said if I don't go back they'd refuse to treat me. I will do this guys." He added, "I ain't ready to check out yet."
He also became so distraught in 2010 he tried to commit suicide. He stabbed himself nine times with a 13-inch knife. His mother found him and called for help.
Lange did serious damage to his nose from drug abuse
This winter, fans noticed Lange looked drastically different. His nose appeared to be deflated, which occurred when he accidentally snorted glass while trying to ingest crushed OxyContin tablets.
Dr. Paul Nassif from Botched said he could repair Lange's damaged nose but under only one condition. "If we fix his nose and he introduces drugs into the nose again, it will collapse, but this time only worse," he told TMZ. Nassif added, "I would love to fix your nose. And God willing you can get yourself clean. I know it is very hard because it is a disease."
Extended rehab may be the best thing for Lange
Lange has been quiet on Twitter, but that may be because he's serious about getting healthy. A source told Radar Online Lange's treatment has no end date and he will remain in treatment indefinitely.
The source said, "Artie is doing well and staying sober." This is after a number of attempts at rehab, including the threat of jail time for the Crashing star. The source said Lange continues to do community service at the facility where he currently resides. Lange joked about doing standup at a senior center in Hoboken, which was part of his community service. "Literally it says, 'Try to make them laugh,' so that's been a challenge," Lange told NJ.com. He added that one resident insisted that Lange was a congressman, which he found to be funny.
Lange still faces possible jail time, probation or community service once he leaves rehab, Radar Online reports.