When Did Brian Williams Start Winning the Ratings With 'The 11th Hour'?
If you've ever watched MSNBC's lineup in prime-time and beyond, The 11th Hour With Brian Williams stands out from the pack. The show, which premiered late in the election season of 2016, doesn't rely as much on star-power as the programs of Rachel Maddow and Lawrence O' Donnell.
Williams certainly has his own sort of star-power and unique way of doing things, but the show maintains a network-news (if relaxed) feel. On a nightly basis, you're bound to watch a parade of White House correspondents, legal experts, and former prosecutors breaking down the day's events.
At an hour (literally, 11 p.m.) when cable viewers have seen the likes of Laura Ingraham et al ranting for hours, Williams's show could feel like an oasis. Whatever it is, The 11th Hour has worked for MSNBC.
After a trial run in late '16, it became a regular thing. By spring of 2017, it expanded to a full hour. These days, Williams and his team own the ratings across cable news at that hour. The show's momentum has been building since the second half of '17.
Williams started winning in total audience in 2017.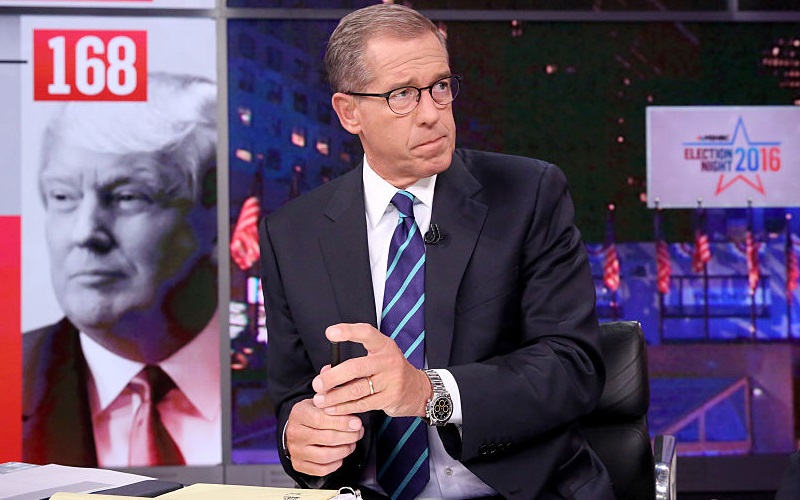 To most people, getting the most viewers would seem to be the goal of any show. However, in cable news, that's only one piece of the puzzle. Winning the 25-54 age-group matters just as much (maybe more) to executives trying to sell airtime to advertisers. (Ideally, you win both.)
In total audience, Williams began winning the race over Fox News and CNN not long after his show stretched to a full hour. When the '17 ratings came in, The 11th Hour landed on top.
Last year, Williams again topped the competition at Fox News (which launched a show with Shannon Bream) and CNN (Don Lemon's second hour). Overall, The 11th Hour averaged 1.6 million viewers a night in '18. That nearly doubled Lemon at CNN and was 100,000 more viewers than Bream.
But Williams still trailed in the 25-54 demo to Fox News. It took until late last year for the trend to shift.
In total viewers and the 25-54 demo, Williams took over in December '18.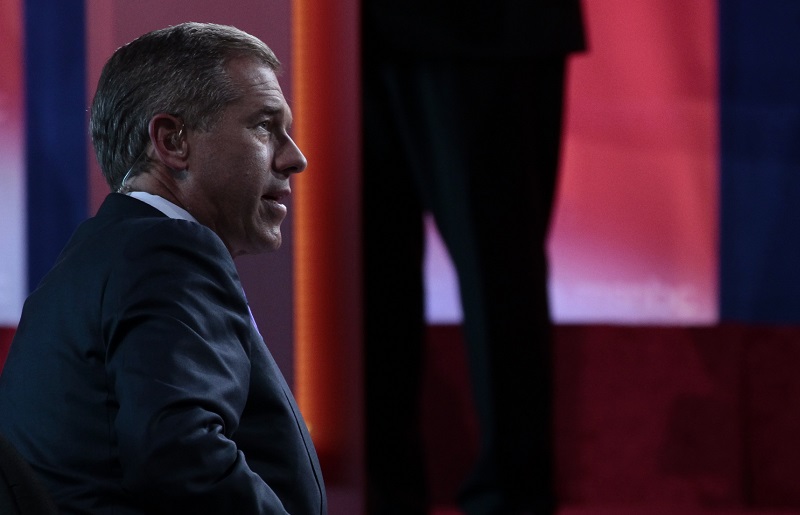 As of December of '18, The 11th Hour has been the No. 1 show at 11 p.m. for both total audience and the 25-54 demo. Its third consecutive month capped off at the end of February.
In this report, Williams and his team more than doubled Lemon's audience at CNN (1.8 million viewers to 828,000) and opened up a sizable lead (by 400,000 viewers) over Bream at Fox.
Meanwhile, The 11th Hour held steady in the 25-54 age-group while CNN (-11%) and Fox (-23%) both hemorrhaged viewers below 55. Overall, Williams's audience grew by over 20%.
You can call it a comeback if you like. (In a 2018 interview with the L.A. Times, Williams called it just that.) But Williams sounds like he's found a home after twisting in the wind following the scandals of 2015.
"I say I'm home because I have no desire to leave this time slot, maybe ever," he told the Times. "Everything about it works."
No doubt MSNBC executives agree.
Check out The Cheat Sheet on Facebook!