When Did 'Game of Thrones' Stars Rose Leslie and Kit Harington Get Married?
It's been three years since Rose Leslie and Kit Harington confirmed their relationship and Game of Thrones fans just can't seem to get enough of them.
From their chemistry on and off screen, this couple has made their relationship and marriage work and they have the hit HBO series to thank.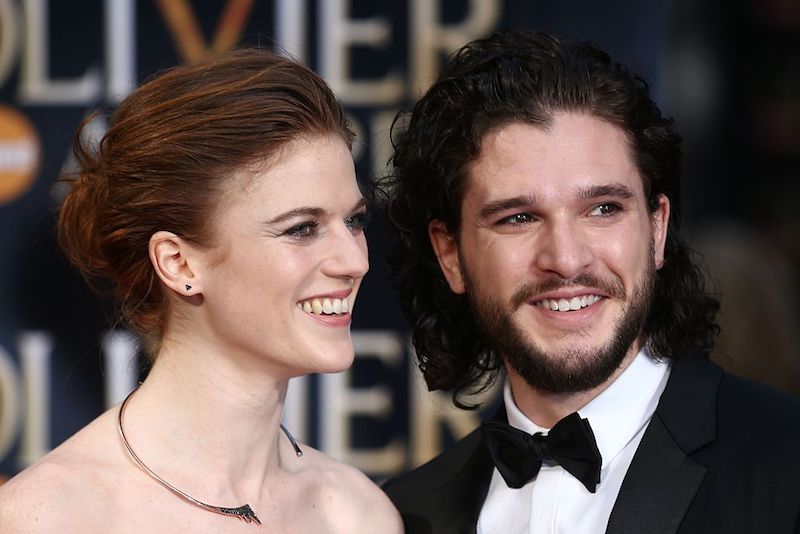 Becoming close on set to eventually tying the knot, Rose Leslie and Kit Harington have come a long way since their early days on GoT and are just as happy now than when they first started dating.
The couple began dating in 2012
Since the Game of Thrones premiere back in 2011, fans of the show could feel the chemistry between Kit Harington and Rose Leslie.
As it turns out, the actors were friends before getting cast in the HBO series and started spending a lot more time together while on set during season 2.
Even though Harington and Leslie just saw themselves as friends at that time, many fans of the show could see that there was something special between them.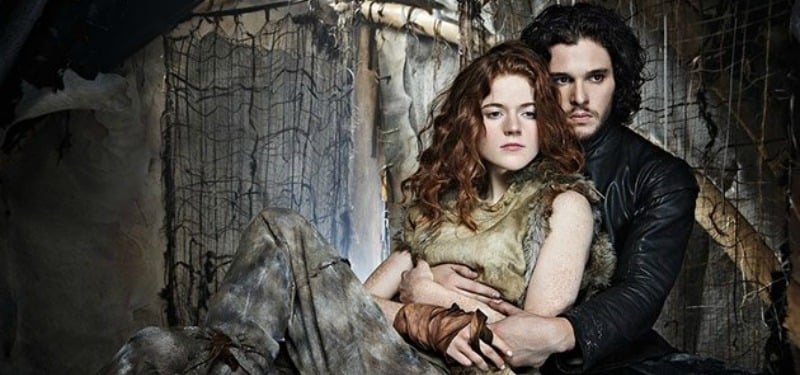 It was only a matter of time before Kit Harington had fallen in love with his co-star and he even shared the sweet way it happened.
"Because the country is beautiful, because the Northern Lights are magical, and because it was there that I fell in love," he said in L'Uomo Vogue. "If you're already attracted to someone, and then they play your love interest in the show, it becomes very easy to fall in love."
The following year, rumors surrounding a possible relationship between Leslie and Harington began to circulate after they were spotted holding hands at a restaurant.
Though they rarely talked about their relationship at that time, the couple would be spotted packing on the PDA on multiple occasions.
Even though they looked to be smitten with each other, Rose Leslie and Kit Harington ended up going their separate ways in 2013.
They have been together ever since
Just two years after their split, Kit Harington and Rose Leslie rekindled their romance and continued where they left off.
In 2016, the couple made their red carpet debut at the Olivier Awards in London.
Neither Harington or Leslie could keep the smile off of their face knowing that they relationship was finally out in the open.
The following year, Kit Harington revealed on The Late Late Show With James Corden that he and Leslie were living together.
"I've moved in with my other best friend, Rose," he said. "So, I'm very, very happy and it's going well. She has all sorts of ideas for the house….I said to her, because she moved into my house, 'Look, darling, this is important that it's our space, that it feels like our space and that you haven't just moved into mine. Move anything you want around—change anything or chuck anything out.'"
A few months later, it was revealed that the couple had gotten engaged, then on June 23, 2018, Kit and Rose get married at the Kirkton of Rayne church in Scotland.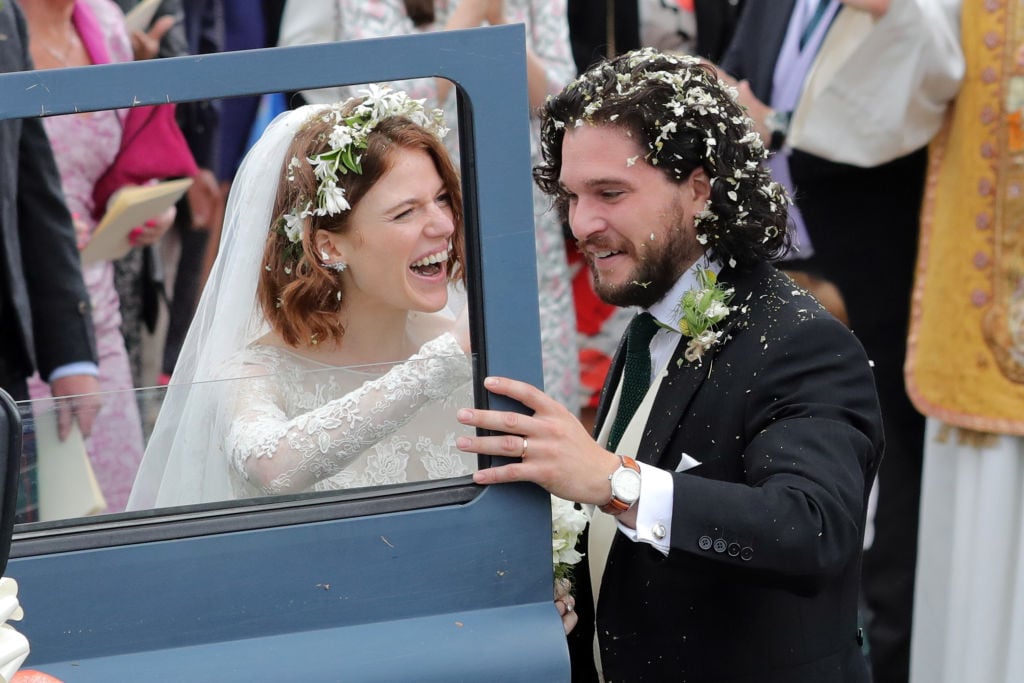 The couple loves working with each other
When it comes to working with your significant other, it can sometimes be pretty challenging trying to find a healthy balance between your personal and work relationship.
That is not the case for Kit Harington and Rose Leslie.
Since they began working on Game of Thrones together back in 2011, the couple has revealed that they have no problem working together on set.
In a recent interview with Entertainment Weekly, Rose Leslie shared how amazing it is to be able to work with her husband on set.
With so many sex scenes Leslie and Harington have had to film together, the actress shared that there is never a time her husband makes her feel awkward.
"He was very considerate and made sure as much as possible that I didn't feel awkward standing in front of people with your tits out," Leslie told Entertainment Weekly.
Now that they don't have to worry about that anymore seeing as though Game of Throne is coming to an end, the couple still makes sure there is always communication and consideration in their relationship.