When Did Kate Middleton and Prince William Get Married?
When it comes to the British royal family, The Duke and Duchess of Sussex are constantly making headlines. The controversial nature of the couple paired with the tabloids taking every little thing they hear to heart keeps their names at the top of the charts.
Sure Kate Middleton and Prince William get their fair share of coverage, but a lot of it ties into their relationship with the Sussexes. 
Prince William and Kate Middleton married in April 2011, but their relationship goes back to their college days. In honor of one of the British royal family's cutest couples, let's take a look at how they came to be!
It all started on a college campus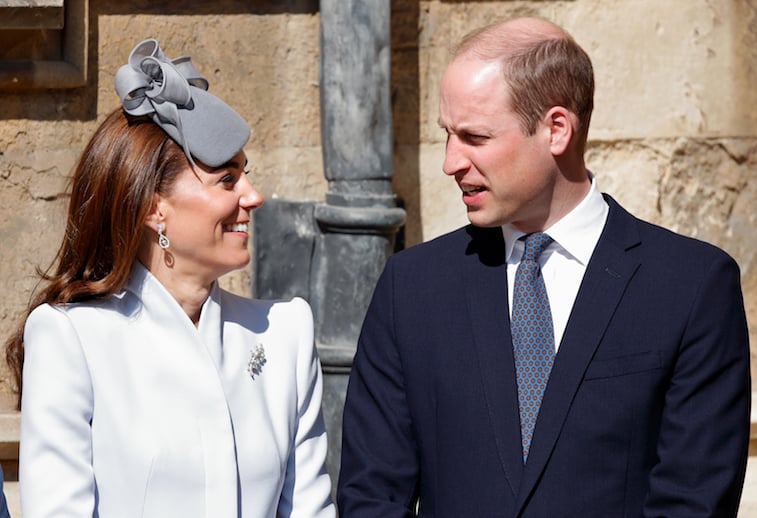 Middleton met her knight in shining armor while attending the University of Saint Andrews in Scotland. It was the early 2000s when the couple-to-be crossed paths. Their humble beginnings are no fairy tale story. Middleton was actually already in a relationship when they first met, and it wasn't love at first sight either.
Although, it was Middleton's catwalk on the runway in a beautiful sheer gown that caused the prince to set his sights on the blonde beauty.
Like most relationships, they started as friends. Eventually, they transitioned into roomies, a move that tends to break even the best friendships apart. Luckily the two survived the test and graduated to become a full-fledged couple!
Prince William ended up breaking it off with his lady love
The adorable couple certainly had some fairytale moments, but things suddenly came to an end during a sad phone call. While Middleton enjoyed spending time with her boyfriend, her life changed dramatically thanks to her beyond famous beau. Suddenly she was being harassed by photographers right and left.
Prince William, being the catch he is, saw how badly the sudden attention was affecting her. Despite him being in love, his fear for her wellbeing trumped everything and he called it quits. While Middleton was heartbroken at the time, in hindsight, she realized she experienced astronomical growth from the time apart.
Middleton traveled to Ireland to get a grip on her thoughts while Prince William decided to spend some time n Anglesey as a rescue pilot. They certainly made the best of their "break."
Prince William and Middleton rekindled their relationship and got married on April 29, 2011
Middleton and her Prince Charming broke things off on March 2007. By July of that very same year, things were back on! As the old saying goes, "absence makes the heart grow fonder."
While Prince William was doing the right thing in his eyes by letting Middleton go, he realized he didn't want to live without her by his side.
With his heart on his sleeve, the Prince approached Kate to sing songs of his love and she immediately took him up on his offer. After all, she had no desire to separate in the first place.
From there William and Kate worked on their relationship. Their bond strengthened and their love grew boundlessly. Then, in 2011, Middleton's finger was suddenly adorned with a beautiful sapphire and diamond ring. A beautiful wedding soon followed on April 29, 2011, and the Duke and Duchess of Cambridge we know and love came to be!
Kate Middleton and Prince William are building a beautiful family
Over the next eight years, the Cambridge couple would go on to create one of the most beloved young Royal families. Their first child is the adorable Prince George born on July 22, 2013, making him five years old. Next up is their only daughter, Princess Charlotte, who was born May 2, 2015, making her just 2 years old. Their youngest is little Prince Louis who was just born April 23rd last year!
There's no argument, the Cambridge's are a perfect family, but it's just going to get better with time. There's talk about a potential fourth child on the horizon. While it hasn't been announced yet, as another Royal baby is taking up headlines, time will tell if a new Cambridge will be joining the family later this year!