When Did Miley Cyrus Meet Cody Simpson?
Miley Cyrus has been serious about dating since she split from Liam Hemsworth. Now, she is dating Cody Simpson, but when did she meet him?
Miley Cyrus is somewhat of an Olympian when it comes to dating. Lately, she has been jumping from relationship to relationship, seemingly without a care in the world.
Less than a week after her split from Liam Hemsworth was announced, Cyrus was already dating Brody Jenner's ex-wife, Kaitlynn Carter. And then, shortly after that relationship went up in flames, Cyrus started being seen with Australian musician Cody Simpson. And while her relationship with Simpson may appear to have come out of left-field, she's actually known the singer for a while.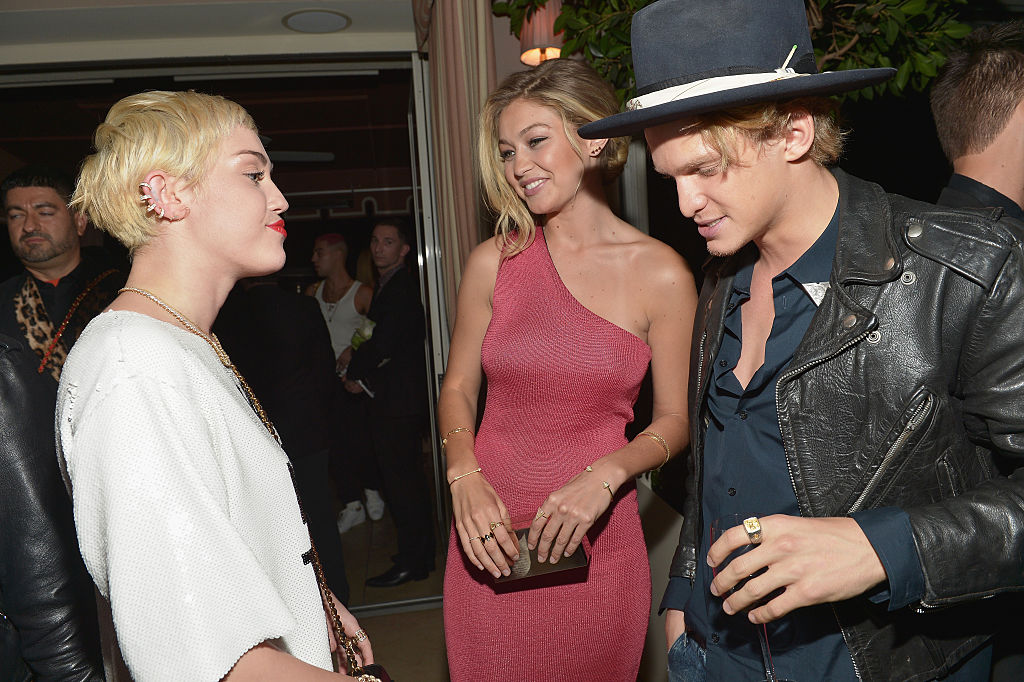 Miley Cyrus and Liam Hemsworth split
Just a few months after getting married, Cyrus and Hemsworth decided to go their separate ways.
"Liam and Miley have agreed to separate at this time," a rep for Cyrus said in a statement to People in August. "Ever-evolving, changing as partners and individuals, they have decided this is what's best while they both focus on themselves and careers. They still remain dedicated parents to all of [the] animals they share while lovingly taking this time apart. Please respect their process and privacy."
According to sources, the split occurred because the two just grew into different people.
"Liam still loves Miley and this break-up has been extremely hard for him. He took this very, very hard, some would even argue harder than she did," a source told HollywoodLife. "Miley is not who he originally loved anymore and she can't change, but he just realized he couldn't be with her like this. He can't believe what he's seeing on the internet about her since the break-up."
Miley Cyrus and Kaitlynn Carter
While Hemsworth was filing divorce papers, Cyrus was getting close to Carter. The Hills: New Beginnings star was fresh off of a breakup herself, so the two bonded and were able to have fun together. Unfortunately, Cyrus soon called it quits with Carter as well.
When did Miley Cyrus meet Cody Simpson?
Since her split from Carter, Cyrus has been spending a lot of time with Simpson. But the relationship has apparently been brewing for a while.
In a livestream on Oct. 20, Cyrus and Simpson got candid about their past together.
"I can't remember [where we kissed]. Probably a dirty a** nightclub. Like four freaking years ago?" Miley asked.
"It was in 2016 at 1Oak in Los Angeles," Simpson responded.
"It wasn't at 1Oak you dummy!" Miley said.
Eventually, they came to the conclusion that the kiss probably occurred in Cyrus' house.
It makes sense that the two could barely remember their first kiss as they met when they were both partying heavily.
"When you can just say…we've been friends…the reason why it's not like, it hasn't been like a really crazy, sudden thing is because we've been friends for so long that when, you know, we sort of found each other again in a space…we both met back in the day when we were partying a lot and we like, had a lot of fun then, but now we found each other in a space where we're not partying, working real hard, and it just keeps things healthy," he told HollywoodLife earlier this month.