When Did Rachel Maddow Become No. 1 in Cable News Ratings Over Sean Hannity?
Since Donald Trump became president, following cable news ratings has been a lot like following his approval rating. When Trump's at his worst and viewers get tired of the state-media approach at Fox News, MSNBC gets a bump in the ratings.
At times when Trump manages to stay out of the news for a day or two, MSNBC cools off a bit. Going by that logic, it didn't seem like a coincidence when MSNBC knocked Fox News out of the top spot in the ratings in December. The lead-up to the government shutdown didn't go well for Trump, and MSNBC's ratings surged accordingly.
Once the shutdown dragged on through most of January, that trend continued for Trump and Fox News, whose hosts had urged Trump to hold strong on his wall. Chief among those voices was Sean Hannity, who said Trump should continue his shutdown "straight through the State of the Union."
However, Hannity didn't realize House Speaker Nancy Pelosi could cancel the speech. (She did shortly after.) But Hannity was losing his own battle at the same time: Maddow had passed him for the No. 1 spot in cable news.
Rachel Maddow has the most-watched show in cable news.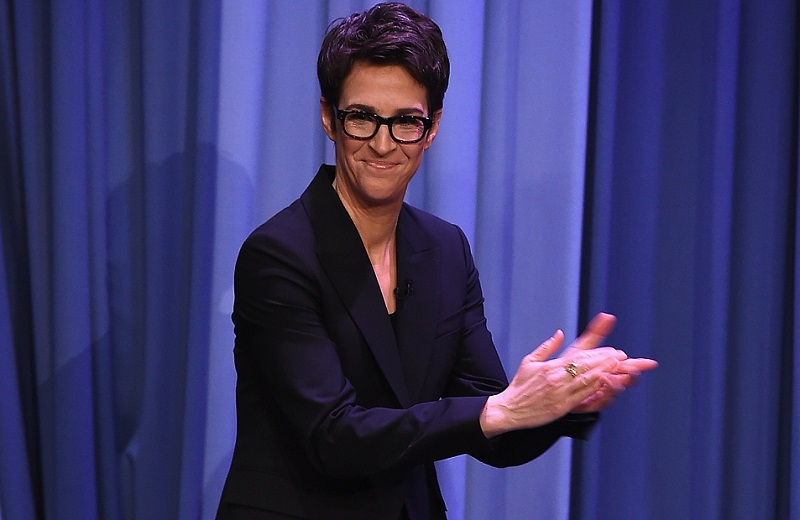 When the ratings report came in from Nielsen at the end of January, MSNBC had plenty to celebrate.
'The Rachel Maddow Show' averaged a record 3.29 million viewers for the month. No MSNBC 9 p.m. show had ever hit that mark. It made her show the most-watched in cable news and the most-watched show that wasn't a sporting event on all of cable.
In terms of raw numbers, Maddow was averaging about 280,000 more viewers than Hannity (3.01 million) every night over that time. Looking at the coveted 25-54 demographic, Maddow (606,000) also had a huge edge on Hannity (529,000).
In terms of network growth and losses, it was also a tale of two divergent paths. MSNBC grew 14% in total-day audience and 6% in prime time while Fox News dropped 11% in total day and 10% in prime time.
Maddow took over the spot from Hannity in December 2018.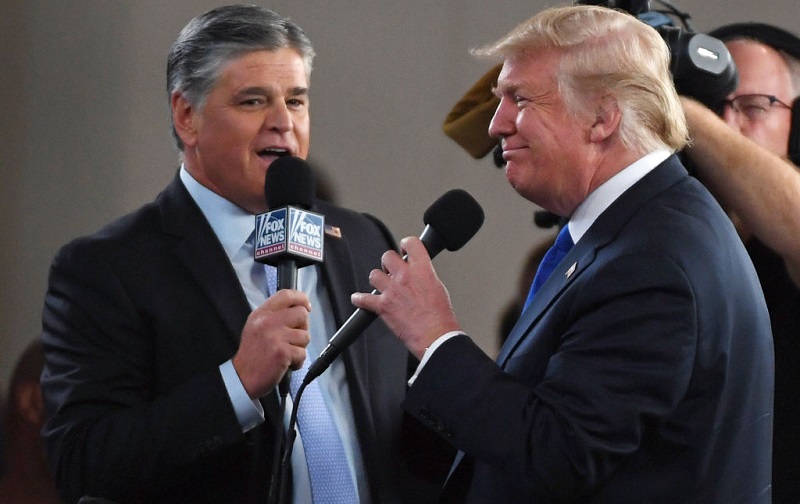 To find out when this regime change took place at the top of the ratings, you have to go back to December. Though it got lost in the shuffle of year-long ratings and other distractions, that's when Maddow first took over the spot from Hannity and Fox.
Though he rarely takes a night off from his 9 p.m. spot, Hannity did on several occasions in December. That allowed Maddow to overcome his replacements and for MSNBC to pull a bigger audience than its competitor.
(A January Cheat Sheet article claiming Maddow had the second-biggest audience was working with the full-year data.)
But Hannity came back with guns blazing in January. As Trump followed his friend's on-air advice and kept the shutdown going, he also watched his presidential approval numbers sink.
Like so many times in recent months, that meant good things for MSNBC and its very popular 9 o'clock show hosted by Rachel Maddow.
Check out The Cheat Sheet on Facebook!