When Does the 'Crazy Rich Asians' Sequel Come Out?
If you're not among those who went crazy for Crazy Rich Asians, that's a train you're going to want to hop on board. After all, there's at least one sequel in progress. However, there's been a bit of delay there. Here's what we know about the upcoming sequel(s).
Here's what 'Crazy Rich Asians' is about
Fans flipped over the romantic comedy Crazy Rich Asians when it was released in 2018. The film portrays the experience of Asian-American Rachel Chu (Constance Wu), who travels to Singapore with her boyfriend, Nick Young (Henry Golding), where she discovers that he is part of a dynasty of wealthy families who own nearly all of the country.
Rachel is intimidated by the Young family, at least a few of whom are not happy when they discover that Nick plans to propose to someone who isn't of their status. There are also various subplots involving other members of Nick's family, like his cousin, Astrid (Gemma Chan). 
The film broke down Hollywood barriers
We've seen countless romantic-comedies with an entirely white cast, and there have been a few with a bit of diversity. But never has such a mainstream Hollywood film featured an almost entirely Asian cast, most of whom are of ethnic Chinese descent like their characters.
In addition to breaking barriers for its representation, Crazy Rich Asians is unique in what it has done for the genre. It is the highest-grossing romantic comedy of the past decade, bringing in approximately 238.5 million at the box office against a budget of $30 million.
There are two sequels (hopefully) on the way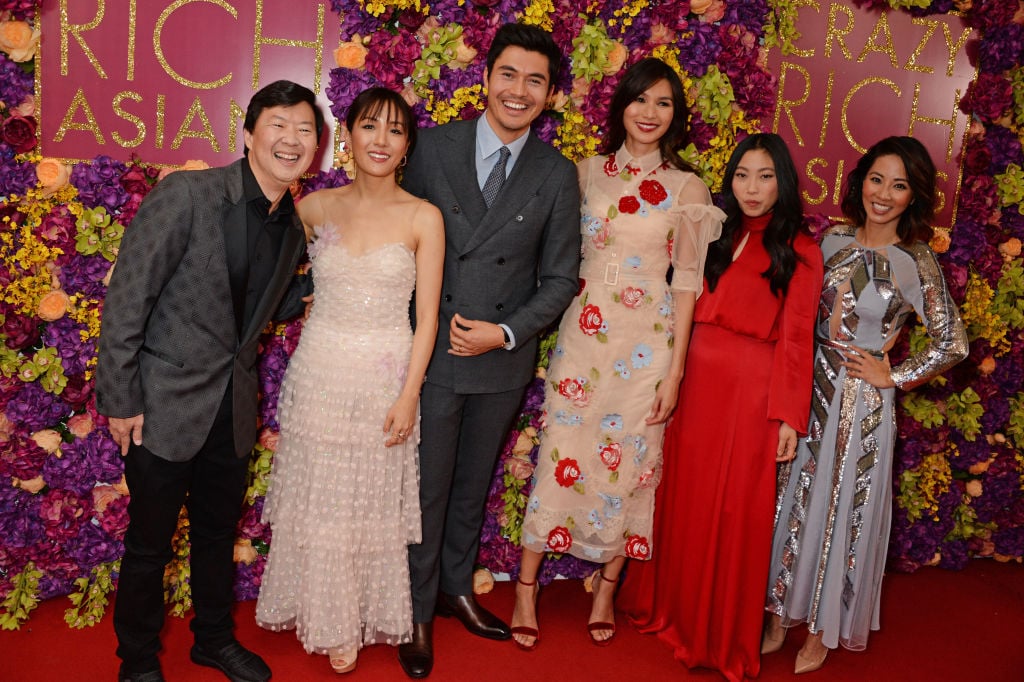 Crazy Rich Asians is based on the book of the same name by Kevin Kwan. It's a fictional novel but is loosely based on the author's actual childhood growing up in Singapore. Kwan also wrote two sequels: China Rich Girlfriend and Rich People Problems. Given the film's reception, the sequels were commissioned to be made into movies themselves quickly.
The original was helmed by Chinese-American director Jon M. Chu (Now You See Me 2) with an adapted screenplay by a white man, Peter Chiarelli (who worked with Chu on the aforementioned sequel) and Adele Lim, for whom this was her first film. But the sequels are experiencing a bit of a delay after Lim exited due to receiving a much lower offer than Chiarelli. 
Why Adele Lim's involvement is so important
Lim, who is from Malaysia and of Malaysian-Chinese descent, has been working in TV for almost 20 years. She started off as a script coordinator for shows like Xena: Warrior Princess and State of Grace. Lim went on to serve in various writing and producing roles on popular series such as One Tree Hill, Life Unexpected, and Private Practice.
As The Hollywood Reporter's Rebecca Ford points out, Lim is necessary for these projects to continue, as she is the only Asian writer for a film that is entirely from the perspective of Asians and Asian-Americans. The grave pay disparity here is baffling, not just because Lim is very experienced, but because it's frankly crazy to make the sequels without someone who was such a vital part of the original.
When will the 'Crazy Rich Asians' sequels be in theaters?
Given the delay, it's hard to say when the sequels will arrive. Chu told THR, "There's too much responsibility and too much precedent from the first movie that the last thing I want to do is just hit a date and release the movie," adding, "our focus isn't on the timeline, it's on getting the story right."