When Does George Clooney's New Series Arrive on Hulu?
There are certain books that seem to strike fear into the hearts of screenwriters and Hollywood producers — and with good reason. Moby Dick and Jack Kerouac's On the Road must rank high on the list; so does Joseph Heller's World War II novel, Catch-22.
When Mike Nichols took a stab at Heller's classic in 1970, he had everything you can ask for. Buck Henry wrote the script, Aaron Arkin starred as Yossarian, and Jon Voight played Milo. (Orson Welles and Tony Perkins also starred.) Yet reviews labeled it "a disappointment," something Nichols didn't get very often.
In a new series coming to Hulu, George Clooney had another go at Heller's novel, but he also had more room to work with. Rather than trying to pack 450 pages into two hours, Clooney and his team got about six hours' worth of screen time along with a solid budget.
Clooney co-stars, executive produces and directs two episodes (as does Grant Heslov) of Catch-22. Here's when you can watch it on Hulu.
'Catch-22' premieres May 17, with all 6 episodes available immediately.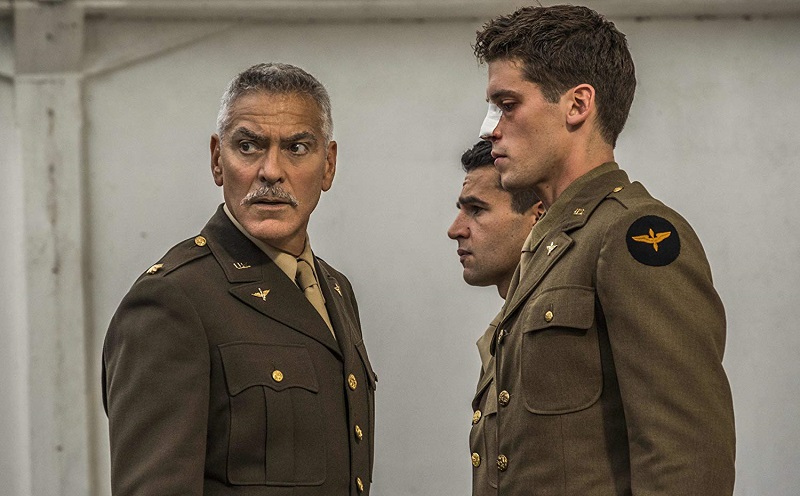 The new version of Catch-22, produced by Barbara Hall (Big Little Lies) along with Heslov and Clooney, goes live on Hulu May 17. As viewers get with a new Netflix production, all six episodes of the series will be available that same day.
Christopher Abbott, best known for his recurring role on Girls, plays Yossarian, the lead. Kyle Chandler, of Friday Night Lights and First Man fame, plays the deranged Colonel Cathcart. Clooney tackled the role of Lieutenant Scheisskopf, another military madman in the tale.
Fans of Hugh Laurie will get a look at the actor as the shadowy Major de Coverley, a man who manages to unnerve everyone around him. (Given this group, which includes the plotting Milo, that's saying something.)
Martin Delaney (Towser), Graham Patrick Martin (Orr), and Tessa Ferrer (Nurse Duckett) also appear in the production, which was filmed on location in Sardinia, Italy.
Clooney recommends watching multiple episodes at a time.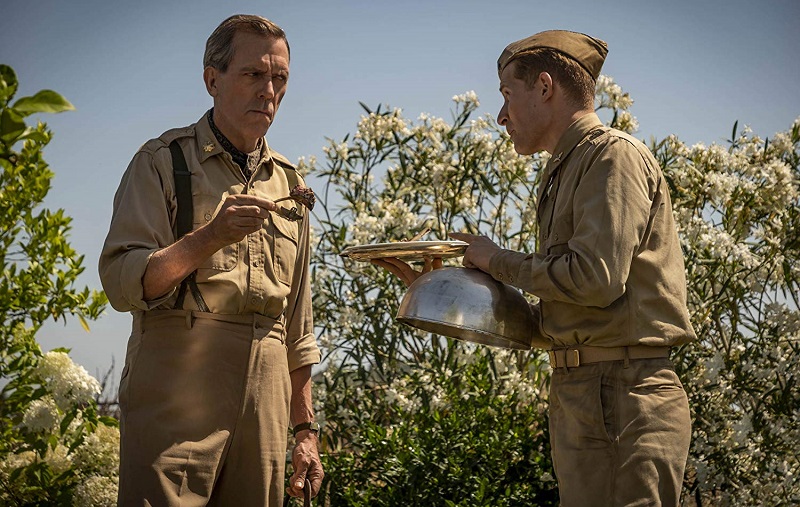 It's unusual but welcome to get tips from stars on how they recommend watching their productions. In Clooney's case, the star suggested going on a binge to get into the material.
"I think you have to watch a couple in a row," he said at the show's premiere. "What Grant did so beautifully with this [first] episode is hard because you have to … set it all up to get to know the characters. It gets easier to know the characters and easier to tell the story as it goes on."
As you can tell from his comments, Clooney went all-in with the production of Catch-22. While he originally planned to play the more prominent role of Cathcart, his behind-the-scenes duties forced to take a smaller on-screen presence.
For those worried about after-effects of his scooter crash during the shoot, Clooney appears to be in great shape. We'll soon be able to see if his adaptation of Catch-22 turned out the same.
Check out The Cheat Sheet on Facebook!