When Does 'NCIS: New Orleans' Return From Hiatus?
If slogging through TV reruns isn't your thing, rest assured NCIS: New Orleans will return soon enough. As the third series of the franchise, the NOLA crew are also the last to air in 2020. So, how much longer is the wait exactly? Here's what we know.
[Spoilers for season 6 ahead]
What's ahead for the 'NOLA' team in season 6?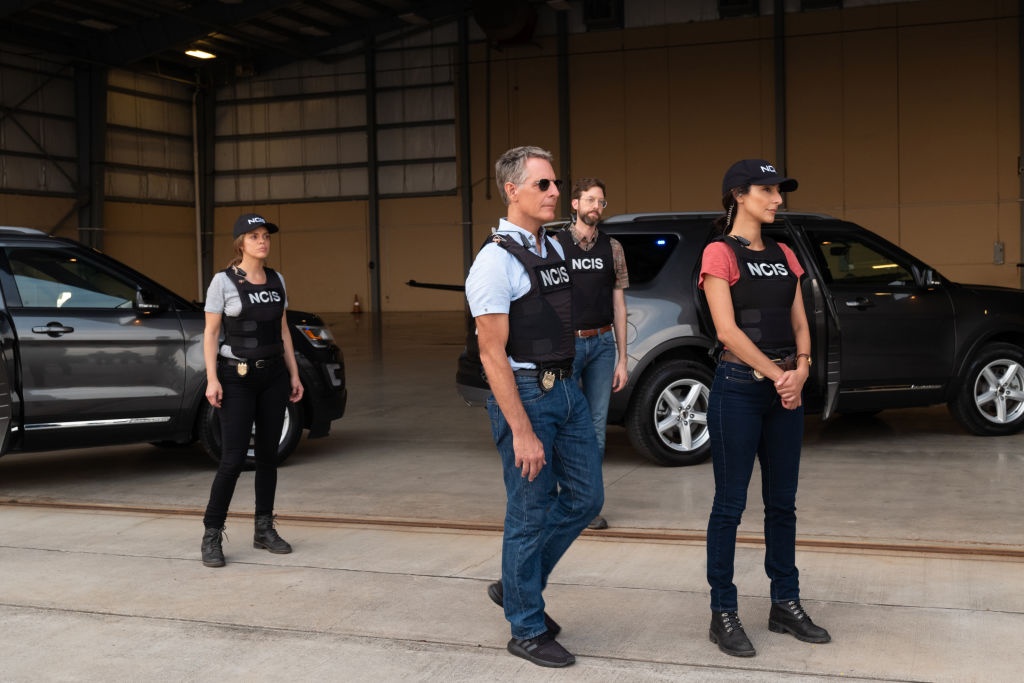 NCIS: New Orleans has a lot of explaining to do when it returns for the rest of season 6. Now that Dwayne Pride (Scott Bakula) shot and killed Eddie Barrett (Eddie Cahill) on the Dec. 17 fall finale, it's safe to assume we'll dive into an investigation of that.
Considering no one witnessed exactly what went down between Pride and Eddie in those final seconds, it'll be Pride's word against any evidence that may surface (and we're sure something will surface).
Fans are still recovering from the death of Special Agent Christopher LaSalle (Lucas Black). He died while investigating the drug ring he believed caused his brother Cade's murder. Pride shot Eddie to avenge LaSalle's death.
As for what else may be in store, we need answers as to why Pride hallucinated the man in the red suit at the end of the fall finale. Some fan theories suggest he's the manifestation of Pride's conscience, while others think he's a premonition.
Pride's been through a lot over the course of the show, but none more than recently. His previous kidnapping and drugging, followed by LaSalle's shocking death are taking their toll. The man needs a break, which is exactly why the fall finale will take far longer than the other two NCIS shows in the franchise.
How many more seasons will the 'New Orleans' franchise get?
According to TV Series Finale, NCIS: New Orleans hasn't been renewed or cancelled for a season 7. The site reported an average of a "0.72 rating in the 18-49 demographic with 6.73 million viewers," which is "down by 8 percent" compared to season 5.
The numbers are average compared to NCIS, which is one of CBS's highest-rated shows with a rating of 1.04 in the same demographic, equaling over 11 million viewers for their Dec. 17 fall finale.
Likewise, NCIS: New Orleans rates similarly to its Los Angeles relative whish holds a 0.70 rating and 6.42 million viewers. Both spinoffs aren't unsuccessful, by any means, but neither holds the same audience NCIS.
That said, ratings determine whether the shows will be renewed or not. None of the three NCIS shows have been confirmed for future seasons at this point. However, there's one factor that might determine who will survive.
When will 'NCIS: New Orleans' return?
The next new episode of NCIS: New Orleans will air Sunday, February 16, 2020, at 10 p.m. ET. Note the scheduling change, which will likely show a change in ratings.
CBS also moved NCIS: Los Angeles to Sundays, just before New Orleans, so fans can double-up on the franchise. The new lineup will challenge the show that previously held the timeslot, Madame Secretary. It was cancelled due to a drop in ratings at just over 4.2 million viewers.
The new experiment will test the NOLA series and will need a solid first episode back to lure viewers into that [tricky] timeslot. The network hopes ratings will soar and both shows can be renewed.
NCIS: Los Angeles airs Sunday, January 5, 2020, and NCIS returns Tuesday, January 7, with New Orleans coming in hot over a month later. Only time will tell as to how the show does with the schedule change.