When Does 'This Is Us' Return for Season 4? Why the First Episode Will Be 'Different and Unusual'
This Is Us fans are hoping for some answers in season 4 and, while it's unclear if they'll get what they're looking for, the show's creator does promise that "people will be talking about" the season 4 premiere. What's in store for the Pearson family in the next season?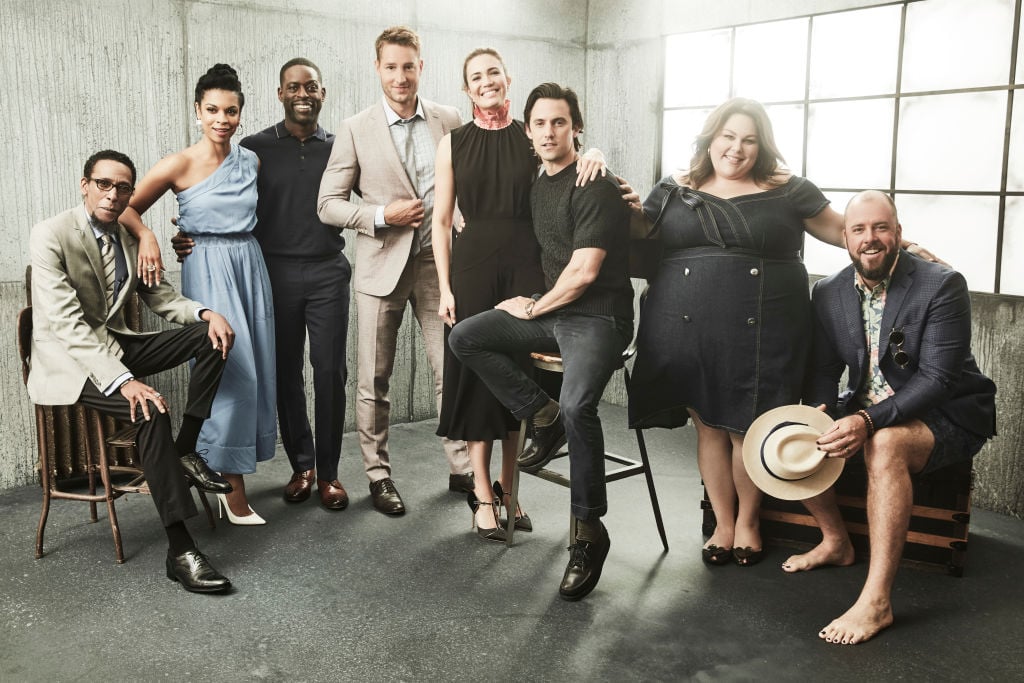 What happens to the Pearsons on season 4 of This Is Us?
While there won't be too many specifics revealed about what fans can expect to happen with the Pearsons in This Is Us season 4, creator Dan Fogelman has dropped a few hints.
At an Emmy For Your Consideration event earlier this month, Fogelman was, of course, asked about the fourth season, especially with the way season 3 ended. He didn't have any spoilers but did make a big claim, noting that it's an "ambitious season" and that the first episode, in particular, is "different and unusual."
During a panel at the event, he remarked: "We're really excited. It's been our first couple weeks back in the writers' room and I've already written the first episode of the season over break, and Isaac [Aptaker] and Elizabeth [Berger] are writing the second one right now."
He added: "It's a really ambitious season. We're in the middle of these characters' journeys and that's a really exciting place to be. I can't tell [you] much about the storyline, but I think the first episode… people will be talking about it. It's different and unusual."
How will the storylines move forward?
While that's not too much to go on, it does have fans curious about how the show will pick up following the season 3 finale, titled "Her," which brought most of the family together in a flash forward at Rebecca's bedside.
It definitely left a lot of unanswered questions — like what illness Rebecca is fighting and what's going on with that Pin the Tail on the Donkey game.
It's unclear how the show will continue along with storytelling as the series was renewed for three more seasons, keeping it around at least until 2022. That's a lot of time to deep dive into these characters and their relationships, with a likely slow crawl to get to their ending.
There will be 'restarts' for the characters
In May, Fogelman did share that This Is Us season 4 will be "restarts for everybody," explaining to EW: "And midpoints. I think it's going to be very ambitious and sprawling in terms of how it plays with time. Many of our characters are in the middle of their stories, and that's a point where characters are opening up to new things and new things are starting. That becomes a very exciting period for almost all of the characters, and for some of them, maybe a very scary period in terms of how fraught their storylines are."
He further noted that "In order to start returning to that period [the season 3 finale], you first have to fill in some of the middle, and that's going to start happening in these next few years. They're going to inform what you've already seen."
"In some ways, because characters are restarting," he continued, "it's going to feel in some ways almost like a version of season one in the middle of our series, in that we're starting these new stories after we've told a lot of the stories in full for the past three seasons."
When does This Is Us return?
The show took to their Instagram account to share the official air date for This Is Us season 4 — it premieres on Tuesday, September 24 on NBC.