When Is Amy Schumer's Due Date?
If it seems like comedian Amy Schumer has been pregnant for the last 10 years imagine how she feels. When Schumer announced she was pregnant last fall, fans were thrilled. Schumer's stomach…not so much.
"About to announce some exciting news on @jessicayellin insta page," she wrote on Instagram on October 22. "Please follow her for up to the minute #newsnotnoise she breaks down what's really going on. She agreed to post a lil noise today for me! Follow her and VOTE!!" Because Meghan Markle also announced she was expecting around the same time, Schumer swapped her head and husband Chris Fischer's head on a photo of the royal couple.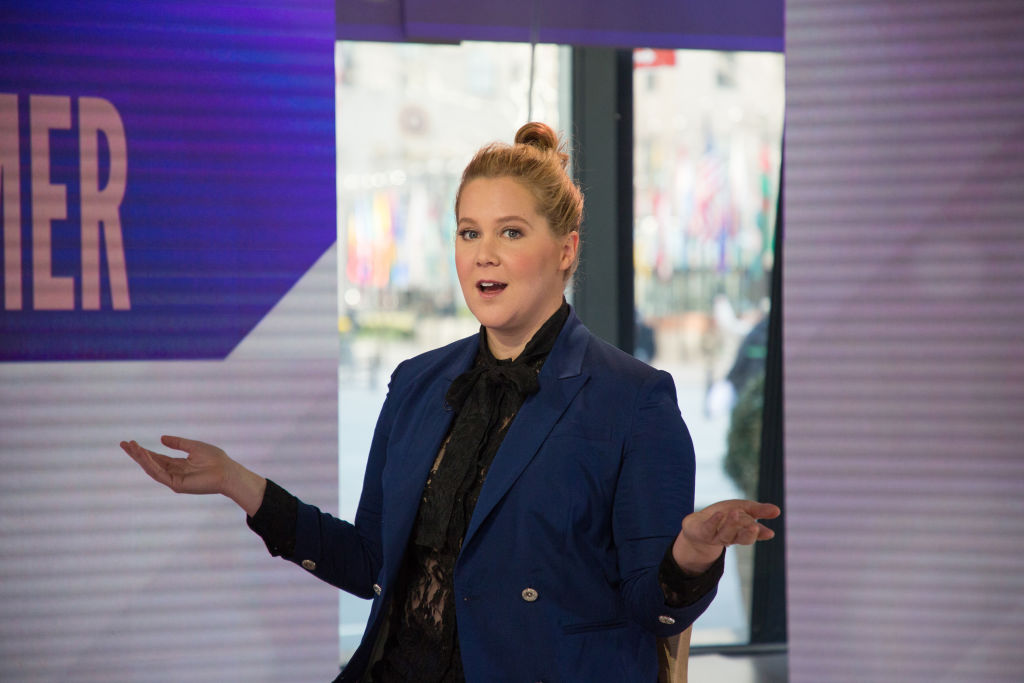 From there, Schumer has had a rough time. She's been dealing with hyperemesis gravidarum, which is a severe form of morning sickness. While some women don't experience the horrible morning sickness throughout their pregnancy, Schumer hasn't been so lucky. Now it appears that perhaps she's (thankfully) near her due date. But when is her baby due?
Her pregnancy has been difficult
Her extreme nausea started immediately. She was supposed to perform in Texas in early November but was hospitalized. "Texas I am so deeply sorry," she wrote on Instagram. "I have been really looking forward to these shows. I have to reschedule. I am in the hospital. I'm fine. Baby's fine but everyone who says the 2nd trimester is better is not telling the full story. I've been even more ill this trimester. I have hyperemesis and it blows. Very lucky to be pregnant but this is some bullsh*t! Sending so much love to the doctors and nurses taking great care of me and Tati! They are cool as hell! And Texas I am really really sorry and I'll be out there as soon as I'm better."
Unfortunately, she didn't get much better. Later in the month, she uploaded a video of herself getting sick during a car ride.
Just recently, she uploaded a photo where she admits she continues to get sick. "Amy Schumer And Chris Fischer set pulses racing while the heavily pregnant Schumer flaunts her growing bump. Amy is still pregnant and puking because money rarely goes to medical studies for women such as hyperemesis or endometriosis and instead goes to things like dicks not getting hard enough or old guys who want harder dicks."
At this point, she's done
Schumer just posted a photo of herself at the doctor looking extremely over this pregnancy. She's sitting on the table, stomach in full display. Meanwhile, Fischer is on his phone in the background. "Oh yeah does it feel to everyone like I've been pregnant for a long time? It must be getting annoying to you all that I'm still pregnant," she wrote. "Well imagine how I feel mother f**kers!!!!!!"
So when exactly is Schumer due? She hasn't officially announced a specific day her baby was due but reports point to the baby making a grand appearance in the spring–which means right now.
But for now, like her "pregnancy buddy" Meghan Markle, she just has to wait and get ready.
Check out The Cheat Sheet on Facebook!