When is Maren Morris Going on Tour Next?
Maren Morris is the new breakout star in country music. But she's also a young woman trying to start a family with her husband. In a world where women are often told they can't have it all, some are worried about the future of Morris' career.
When will we see new music for her? And most importantly, when will she go on tour again?
Maren Morris spent 2019 on tour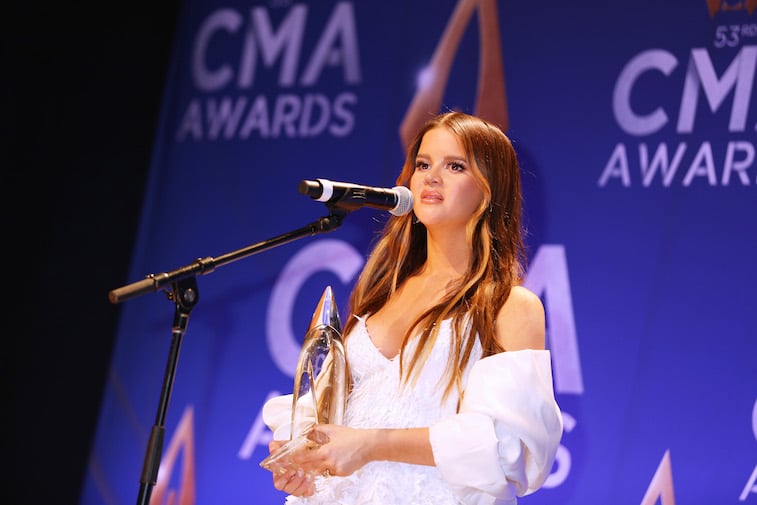 In January this year, Morris simultaneously released a single, titled GIRL, and announced the beginning of her first world tour of the same name. The tour hit over 60 shows and didn't end until recently, in November.
GIRL: The World Tour was only the second headlining tour of Morris' career. Before that, she had done one small tour called The Hero Tour, which covered the US and parts of the United Kingdom. She had also opened for artists such as Keith Urban, Sam Hunt, and Miranda Lambert.
Morris has played in a surprising number of cities considering she only became a star in 2016 with the release of her single My Church. The song, along with four others debuted on Spotify, where they became so popular that it attracted major record deals and launched her into super-stardom.
Maren Morris just announced she's pregnant
Along with her husband, Ryan Hurd, Morris gave the world some exciting news this month. They announced her first pregnancy on Instagram. "The irony is just too rich that after a year of living in the 'GIRL' headspace, the universe would give us a baby boy to even things out," Morris wrote in an Instagram post along with a maternity photo. "See you in 2020, little one."
Fans have been looking forward to this moment. Last November, she posted a photo with her new husband in Paris. The caption read, "gonna have your babies," which made her followers crazy with excitement. It looks like Morris and Hurd have been planning this addition for some time.
Morris met her husband, who is also a country music star, in 2013 while co-writing a song for Tim McGraw. "We had been friends for only a couple of years, but there was always this writing chemistry in the room," Morris told People, "and eventually, the timing of it was undeniable. We had such a foundation built off writing so many songs through the years that we were like, 'Why are we avoiding this?'"
When will Maren Morris go back on tour?
Music artists usually have a cycle where they take some time off promotion to work on new music. Then they release a new album and go on tour to promote it, after which, the cycle starts over. Since Morris just returned from a long tour, it would be normal for her to take a bit of time off. However, she's thrown a curveball in the mix with her pregnancy announcement.
A new baby may mean that Morris will take more time than usual before getting back to her normal schedule. We might not see another tour from her for a couple of years or more.
On the other hand, Morris once told US Weekly that she's inspired by the way Keith Urban and Nicole Kidman are able to continue their careers while keeping a strong relationship and family.
"They've got the two-week rule," Morris said of Urban and Kidman. "He's got his kids out on the road. They just make it look so normal and it makes me and Ryan feel like this could be normal as well."
Considering the way Morris was inspired by Urban and Kidman, she may want to return to work sooner than expected. If that's the case, we could see another tour sooner rather than later.