'The Ellen Show': When Is the 12 Days of Giveaways in 2018?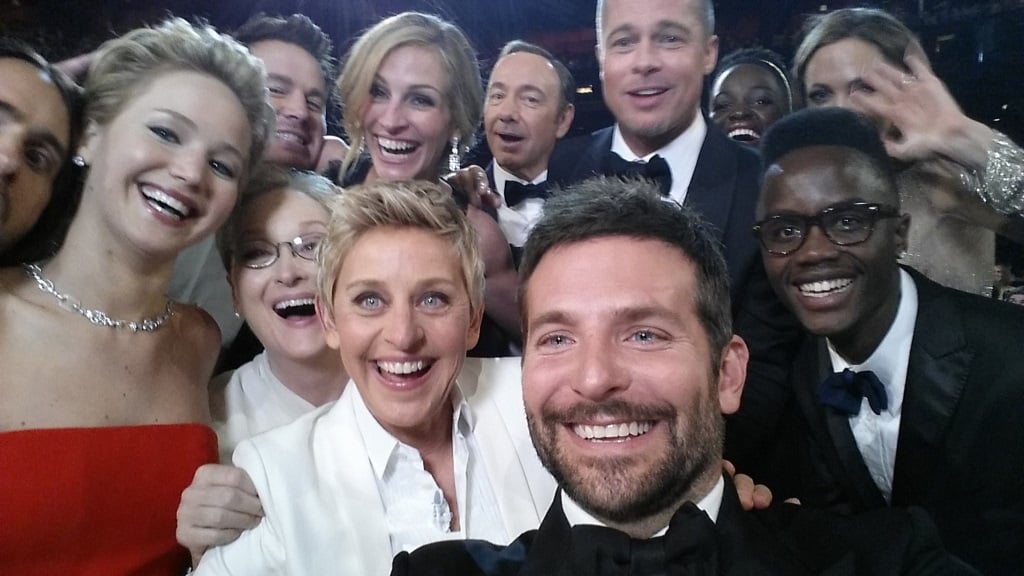 Ellen DeGeneres is known for her warmth, her comedy, her dancing, her celebrity scares, and, yes, her generosity. The comedian turned talk show host inspires us with random acts of kindness, thoughtful (and thought-provoking) messages about love and positivity, and philanthropic gestures. When we aren't laughing at her antics, we're awed by her capacity to give.
Although Ellen has been known to pay off people's debt and help struggling families make Christmas special, she's also known to go full Oprah and treat her entire audience to major prizes in the giving spirit of the holiday season. This annual event is Ellen's 12 Days of Giveaways, and this year's rendition has already begun! Read on to learn more about the event, the prizes, and how you can get in on the excitement even if you can't be a member of Ellen's live audience.
What is Ellen's 12 Days of Giveaways?
Ellen's 12 Days of Giveaways is pretty self-explanatory. Over the course of 12 days, Ellen lavishes her audiences with increasingly exciting prize packages that have included electronics, gift cards, and Netflix subscriptions. Of course, Ellen has too much fun with her giveaways and rarely ever sticks to 12 days. In fact, 2018 has already seen Ellen's 12 Days of Giveaways Preview giveaway as well as her first ever Black Friday giveaway. The preview giveaway included a 5 day, 4-night stay at a luxury resort in Ft. Lauderdale and the Black Friday giveaway included a $300 Nordstrom gift card! Trust us, the cheers that came from the audience could deafen you through your laptop speakers.
When Do the Giveaways Begin?
The giveaways have already started! Officially, the first day of Ellen's 12 Days of Giveaways was November 26th, but the prize packages were already flowing on Tuesday, November 19th. Based on past giveaways, it's also very likely that Ellen will throw in a 13th day of giving. In any case, the 12 Days of Giveaways are in full force, so be sure to tune in for more of the excitement.
How Can I Win?
The best part of Ellen's 12 Days of Giveaways is that you don't have to be a member of the live audience to win. That's right, you can win Ellen's awesome prize packages from the comfort of your home. Just visit Ellentube.com and head to the 12 Days page to get started. Every day you'll have the opportunity to sign up for a chance to win that day's prizes. Winners are announced continuously as the 12 Days of Giveaways move forward. Don't miss the chance to win something extraordinary!
Previous Giveaways & What to Expect
This year's giveaway items have already included a Go Pro, an Amazon Fire 10 tablet, gift cards worth $500, and a 5-year subscription to Netflix. Looking back, it's clear that Ellen is on a mission to top herself as every year's daily prizes become more extravagant. Let's take a look at some of the best items Ellen has gifted in the past few years.
2017's Best Giveaways
2017's 12 Days of Giveaways included the following items:
A 3-Day, 2 Night Stay at Terranea Resort
$500 AMEX Gift Card
65″ Roku TV
5-Night Bahamas Vacation
2016's Best Giveaways
2016's 12 Days of Giveaways included the following items:
4 Southwest Round-Trip Passes
Char-Broil Grill Set
$500 Best Buy Gift Card
A Casper Mattress
Every day of Ellen's 12 Days of Giveaways includes a multitude of exciting prizes that inspire shock and awe. Tune in to learn more about Ellen's giveaways and watch her hilarious show. We're so excited to see what else she has in store!