When Is TWICE's 'Feel Special' Comeback? Everything Fans Need to Know
September has been quite the month for K-pop fans. On Sept. 16, BTS announced their highly anticipated return from an extended break. Seventeen also dropped their third studio album, titled An Ode. Meanwhile, SuperM has been gearing up for their debut in October. And for anyone starved for some news on K-pop's greatest girl groups, JYP Entertainment's TWICE has been preparing a comeback for their eighth mini-album called Feel Special. So when is TWICE's comeback? Here are all the details ONCEs need to know.
TWICE's 'Feel Special' comeback date confirmed by teaser videos
On Sept. 8, JYPE released the first Feel Special teaser featuring Nayeon. And although the preview is only 20-seconds long, it confirmed TWICE's comeback album will be released on Monday, Sept. 23 at 6 p.m. KST — or 5 a.m. EST. Over the following week, the company unveiled more teasers highlighting the remaining eight members, including Jeongyeon, Momo, Sana, Jihyo, Mina, Dahyun, Chaeyoung, and Tzuyu.
Is Mina involved with TWICE's new mini-album?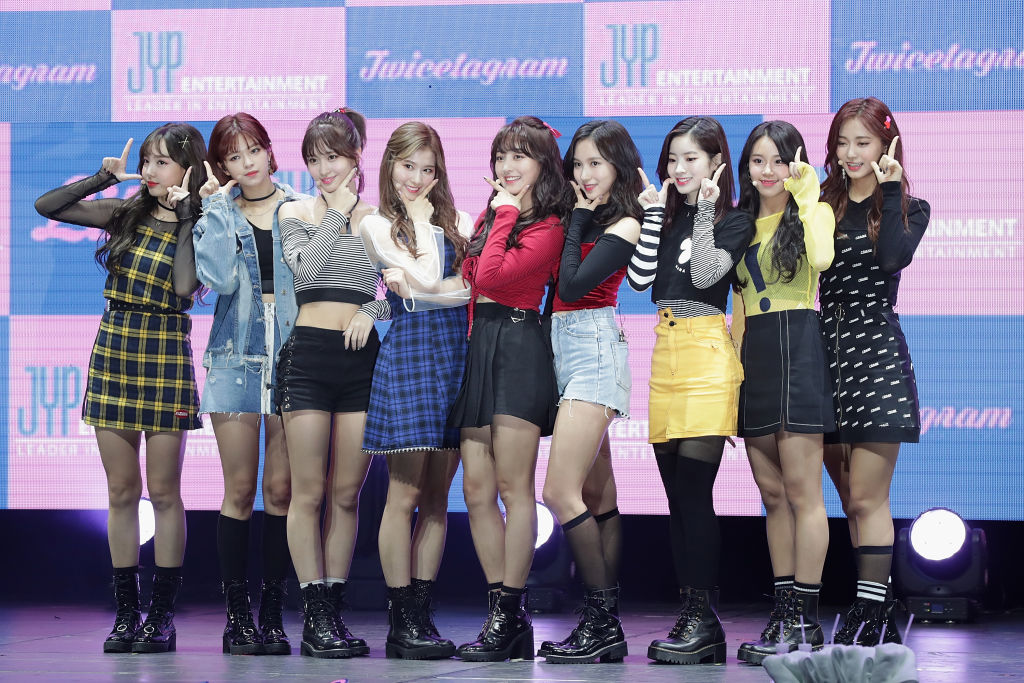 Prior to the North American leg of the girl group's TWICELIGHTS world tour, JYPE revealed Mina would be taking a break. In July, the agency explained the TWICE member was struggling with her mental health.
"We would like to announce in regards to Mina's health condition and status," the statement read. "Mina is currently struggling with sudden extreme anxiety and insecurity towards performing on stage. No exact diagnosis has been identified yet. We are consulting with several medical professionals to verify the cause in detail."
"After extensive discussion with Mina and members of TWICE, we have decided that Mina's current condition requires additional treatment, professional measures, and sufficient resting … Health of our artist is our top priority and most important thing. Thus, we will do everything to provide proper and best medical treatment and sufficient resting for Mina's recovery."
Mina's break was then extended in August. JYPE shared the singer was officially diagnosed with an anxiety disorder. The agency also revealed Mina's return would be decided by Mina herself, the remaining eight members, and the company, per Billboard.
Nevertheless, it seems Mina will come back for Feel Special. On Sept. 13, TWICE released a teaser featuring the Japanese singer. Meanwhile, JYPE sent out a press release to explain why Mina decided to participate in Feel Special.
"Mina showed her determination to work on the album and cautiously decided to join other members," the agency wrote, according to The Korea Times.
The 'Feel Special' tracklist
On Sept. 9, the official TWICE Twitter account announced the tracklist for the comeback album. There are currently seven songs total, including the title track "Feel Special" written and composed by J.Y. Park himself, "Rainbow," "Get Loud," "Trick It," "Love Foolish," "21:20," and "Breakthrough."
The account then tweeted an updated version of the Feel Special tracklist. According to the picture, "Rainbow" was written by Nayeon, "Get Loud" was graced by Jihyo and JQ, and "Trick It" was born from Dahyun and JQ. Meanwhile, the lyrics for "21:29" were written by TWICE.
Buying TWICE's 'Feel Special' album
The TWICE Twitter account also tweeted an album preview, which shows fans what they can buy once the album is released. Per E! Online, Feel Special will include nine photo card sets for each member and a random gold card. The image also suggests the mini-album will have three different versions.
Regardless of which Feel Special version you purchase, this release is the first TWICE comeback since April's Fancy You. So get hyped, because the queens are back, and they're ready to take their throne.
Check out Showbiz Cheat Sheet on Facebook!