When Joe Pesci Couldn't Stop Saying the F-Word on David Letterman
What happened to Joe Pesci? Prior to the release of The Irishman, Martin Scorsese's latest film, that was the question on the minds of Pesci fans everywhere. And they had good reason to wonder.
That's because Pesci hadn't had a major film role for the better part of two decades. During that time, he'd largely quit the business to dabble in music and otherwise enjoy his leisure time. For an Oscar-winning actor who'd starred in Scorsese's Casino a few years prior, his absence was surprising.
Pesci fans didn't just miss his performances, of course. They also regretted the absence of his one-of-a-kind personality. Hearing Louis C.K. describe how Pesci shot him down a few years back was a reminder of what we'd lost.
That got us thinking about a Pesci visit to Late Night With David Letterman in 1994. While promoting his new film (the forgettable With Honors), Pesci couldn't stop himself from saying f–k on multiple occasions.
Pesci dropped f-bombs on 2 separate occasions on 'Late Night'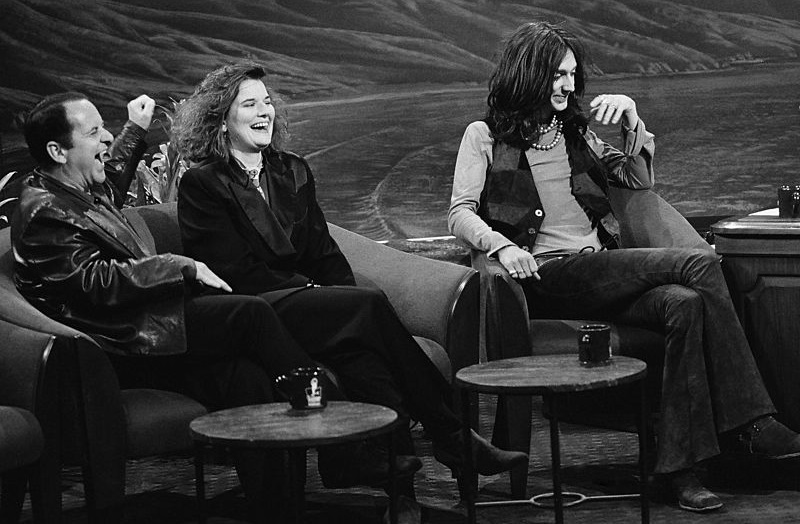 By 1994, it had been four years since the release of Goodfellas. In that movie, Pesci became the talk of movie fans everywhere for his portrayal of Tommy DeVito, the wisecracking, psychopathic mobster. His famous restaurant scene ("What do you mean I'm funny?") was by then a part of pop culture.
It wasn't long into Pesci's chat with Letterman when the Late Night host did his version of that scene. And he asked Pesci how frequently he went through that when interacting with people in public. Pesci acknowledged it happened a lot and began telling a story about one particular time.
"I remember one time. I was walking with Liza Minelli — she was appearing at Radio City Music Hall," Pesci said. "We were walking toward the backstage and … someone said, 'That's Joe Pesci.' And a guy with her said, 'What wiseguy, what goodfella? I'd give him a f—kin' slap.'"
Right away, Pesci knew he'd let one slip. As the crowd howled and cheered, Pesci and Letterman walked off the set. After a while, Letterman came back and cut to a commercial. But after they settled in for a second time, Pesci let another one slip.
Dave's Dustin Hoffman story brought out the 2nd from Pesci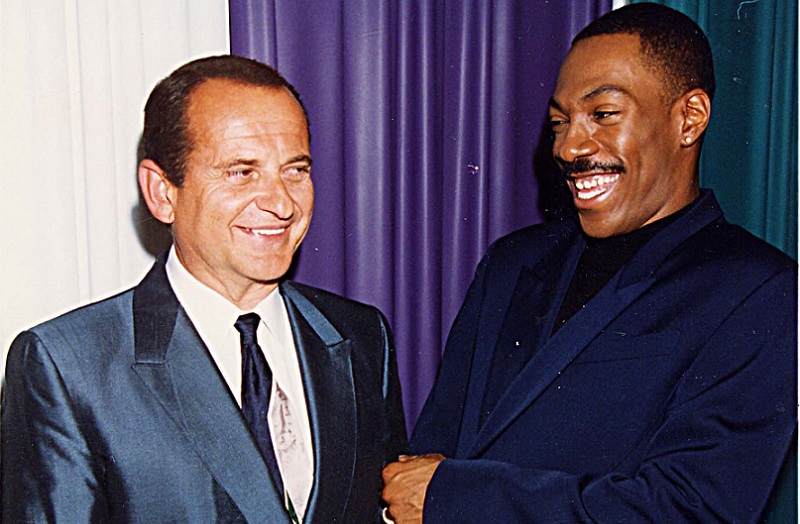 After the commercial break, Letterman ran down the guests who'd be following Pesci on that night's show. "Right now, we're talking with Madonna," he quipped. (Earlier that year, Madonna said the f-word 13 times in an infamous Late Show appearance.)
From there, Pesci inquired about Letterman's various feuds. After asking about Madonna, he wanted to know about Dustin Hoffman. "Did you call Dustin Hoffman a weasel?" Pesci asked Letterman.
"See, Dustin Hoffman deserved to be called a weasel," Letterman said. "And I'll tell you why." He proceeded to tell a story of Hoffman agreeing to be on the show but backing out at the last minute. "He behaved like a weasel."
"The guy's a f—kin' weasel," Pesci said, waving his cigar. Again, the crowd laughed and roared with applause while Pesci got up from his chair. "Thank God this isn't being televised," Letterman cracked.
Also see: Why Joe Pesci and Frank Vincent Worked So Well Together in Scorsese Movies