When John Lennon Declared Himself 'More Stoned Than You'll Ever Be' at a Beatles Recording Session
When Eric Clapton heard John Lennon suggested bringing him into The Beatles, Clapton weighed the pros and cons of such an unlikely gig. On the one hand, Clapton thought, it would be amazing to be part of such a close-knit family — one with unbounded artistic potential.
But on the other hand, he saw how familiarity had bred contempt among members of the Fab Four. "The cruelty and the viciousness were unparalleled," Clapton said in Living in the Material World.
If you've ever heard any stories of the White Album sessions, you know what Clapton meant. Whether you know about Ringo's walkout or Paul McCartney lashing out at producer George Martin, it's not difficult to see why Paul called it "the tension album."
Indeed, one of the wildest scenes of all came while the band was working through the umpteenth take of Paul's "Ob-La-Di, Ob-La-Da." After leaving the studio in disgust, John returned a few hours talking about how wasted he'd gotten in the interim.
John got plastered during the 'Ob-La-Di, Ob-La-Da' sessions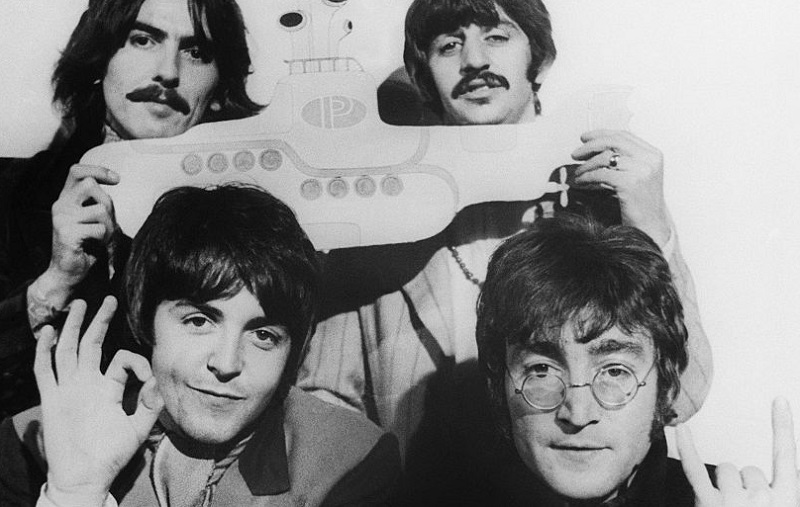 If you needed to cite one song that nearly took down The Beatles, "Ob-La-Di, Ob-La-Da" might work. By all accounts, these recording sessions were excruciating and never seemed to end. Work on the song began, innocently enough, in early July '68.
After three full nights of work on the track, Paul decided he wouldn't use the saxophones and flute sessions musicians had recorded. Then he said he would start over on the song. According to engineer Geoff Emerick, John just about lost his mind at that point.
"Ranting and raving, [John] headed out the door, with Yoko trailing closely behind, and we thought that we'd seen the last of him that evening," Emerick wrote in Here, There and Everywhere. But John wasn't finished.
Several hours later, he re-appeared with a message for the band. "'I AM F–KING STONED!'" Emerick recalled John screaming that night. "Swaying slightly, [John] continued, waving his arms for emphasis. 'I am more stoned than you have ever been. In fact, I am more stoned than you will ever be!'"
Witnesses considered it a miracle John and Paul didn't fight right then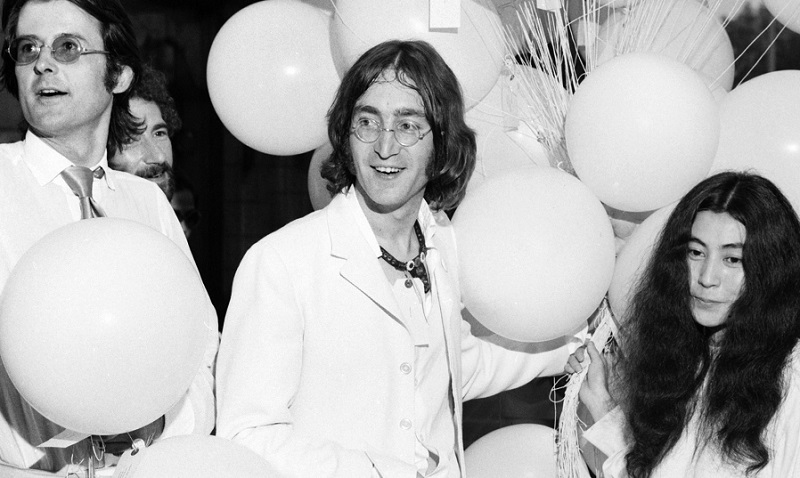 After that grand entrance, John headed straight to the piano and slammed his way through the riff that ended up being the opening of "Ob-La-Di, Ob-La-Da." But John didn't do it gracefully. According to Emerick, he said, "This is how the f–king song should go."
Right away, an irate Paul approached John at the piano. Though Emerick believed "fists might fly," Paul simply took his old pal's suggestion and moved on.
But the drama surrounding "Ob-La-Di, Ob-La-Da" wasn't finished. After several more days' worth of revisions and re-recordings, Paul decided he wanted to take another stab at the vocal. At that point, a frustrated George Martin suggested a way Paul might make it work.
When Paul screamed back at Martin, Emerick decided to quit working with the Beatles. (He resigned the following day.) About a month later, Ringo decided he too would quit The Beatles. And John would in effect dissolve the group the following year. "Tension" didn't begin to describe it.
Also see: What Eric Clapton Thought About John Lennon Considering Him for The Beatles