When Will Demi Lovato Start Making Music Again?
Demi Lovato is feeling confident and ready to get back to making music once again.
The singer recently shared some exciting music news on her Instagram and fans couldn't be happier she is embarking on a new chapter in her life.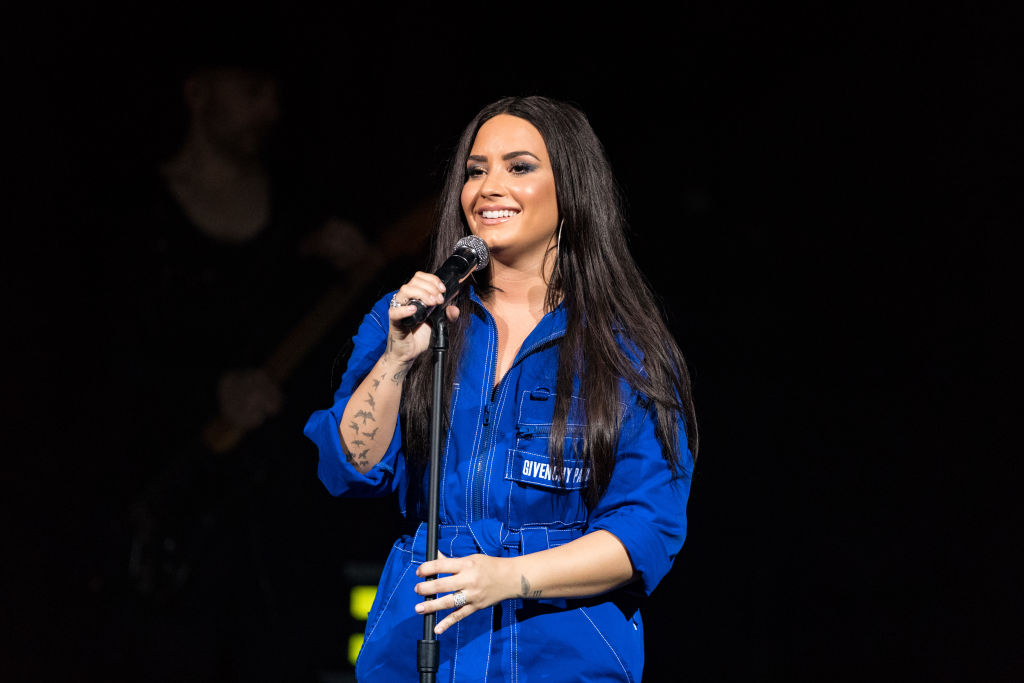 These past few months have been pretty rough for Lovato as she has been trying to maintain her sobriety, but she is back and ready to take her career to new heights.
Demi recently signed with a new manager
New year, new career move for Demi Lovato.
The singer recently made a huge announcement on her Instagram that has fans overwhelmed with joy and Lovato excited over what's to come in her career.
Over the weekend, Lovato announced that she has signed with celebrity manager Scooter Braun and shared that she is excited to begin a new chapter in her music career.
"GUYS!!!!!!! Dreams came true today for me. I officially have a NEW MANAGER!!! And not just any new manager but the one and only @scooterbraun!!!!" Lovato revealed on Instagram, along with a photo of her and Braun. "Couldn't be happier, inspired and excited to begin this next chapter with you Scooter!!! Thank you for believing in me and for being a part of this new journey. Let's DO THIS!!!!!!"
Braun, who currently manages Ariana Grande and Justin Bieber, also took to Instagram to share his excitement of being able to represent the songstress.
"She is a special person and a special talent. I'm… we.. are honored. Welcome to the family Demi," he captioned the post.
Now that Demi Lovato officially has a new manager, we can all guess she is finally ready to get back into the studio.
It has been close to two years since the singer released an album and fans have been itching for her the grace us with some more powerful ballads and chart-topping hits.
Now it looks like that will be happening a lot sooner than we thought.
She's not rushing back into the spotlight
Though she is getting back into the swing of making music, Demi Lovato is not rushing her official comeback.
Since she has been dealing with her sobriety for the past few months, the singer is not looking to overwhelm herself with the pressure of releasing new music.
According to sources, her team has assured her that there is zero pressure of rushing back into the music industry.
Instead, her family and team want Demi to continue focusing on her health and start easing back into the spotlight when she's ready.
Though she has maintained a low profile since her overdose in July, the singer has continued writing songs to reflect her personal experiences.
Whenever Demi decides to get back in the studio and start recording, we can expect her new music to be some of her most vulnerable and powerful songs yet.
It's been a long year of ups and downs for Demi Lovato, but she is now ready to put the past behind her and get back to doing what she loves.