When Will the First 'Game of Thrones' Spinoff Premiere?
There arguably hasn't ever been a show to take the world by storm quite like Game of Thrones. And with the show in its eighth and final season, producers have already started working on a few spinoffs. The show's creators plan on having more than one spinoff, but they'll all premiere at staggered times. So when will the first Game of Thrones "successor show" premiere?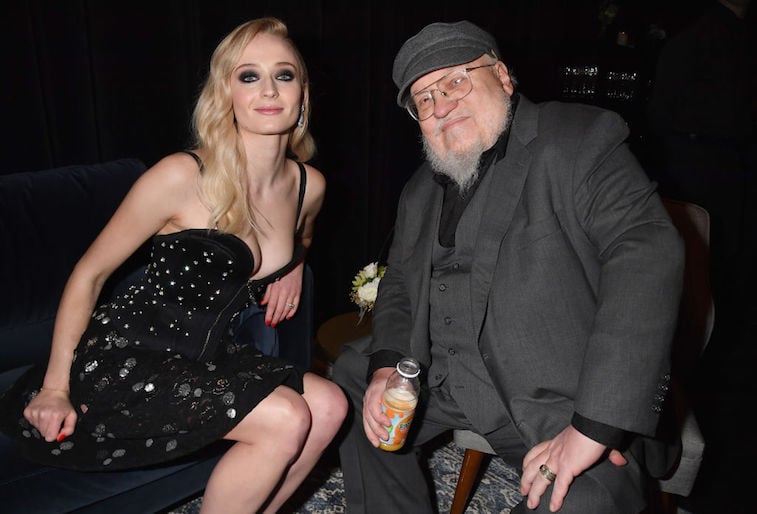 The 'Game of Thrones' franchise definitely isn't over
Every week, viewers flock to HBO to see the newest episode of Game of Thrones unravel. And unless you live under a rock, you're aware that once the episode premieres, social media becomes incredibly bogged down with constant tweets and statuses about what plot-twisting events unfolded. The show is verging on legendary, and fans were saddened to know this would be its last season. But as with anything successful in Hollywood, the show must go on — and Game of Thrones isn't over yet. George R. R. Martin, the author of the book series that inspired the popular show, has said there is plenty more where this series came from.  
There were rumors about five spinoff shows in the works, but it's actually three
Even before the final season premiered, there were already rumors about spinoff shows in the works. According to initial reports, HBO was working on five different spinoff shows that would begin filming once the original series ended. However, Martin said in an interview that there are actually only three "successor shows" as he calls them, because he doesn't like the term spinoffs. "Oh, and speaking of television, don't believe everything you read. Internet reports are notoriously unreliable," Martin said, referring to the rumors about the number of shows.
No exact premiere dates have been announced, but the first spinoff begins shooting later this year
In terms of when the first of the three successor shows will premiere, no exact date has been announced. However, Martin did say that one show is further along in the process than the others. The first of the successor shows will begin filming later this year, which means there could be a premiere date as soon as 2020. However, the other two are still in the scripting stages, which means it will likely be a couple of years at least before either of the other two sees a premiere date. Very few details about the show have been released. For now, HBO is only saying how many it's working on and nothing further.  
Like any successful show, HBO wants to capitalize on the 'Game of Thrones' franchise
While viewers should be thrilled to know that the show will live on in one form or another, HBO isn't crazy for wanting to capitalize on the mega empire Game of Thrones has become. When the show first premiered, neither the cast nor the creators could have known it would turn into something as large as it did. Now, the network wants to make sure that with so many fans hungry for more, they can give the people what they want. Plus, they'll make a killing financially because of it. Plenty of Hollywood shows and movies see spinoffs and sequels; let's hope the Game of Thrones successor shows are done just as impeccably as the original.
Check out The Cheat Sheet on Facebook!