When Will 'How to Get Away with Murder' Season 6 Be on Netflix? The Series Release Is Starting Soon
The killer final season of How to Get Away with Murder is finally here — and no one is ready. The hit Shondaland series has already served fans with five phenomenal seasons and dozens of excruciating deaths. But who knows what secrets and lies will catch up to fan-favorite characters in the sixth season. Now, with the premiere just around the corner, fans are probably wondering where they can watch the ABC drama. So when will How to Get Away with Murder Season 6 be on Netflix? Hopefully, cable cutting fans won't have to wait long to stream every sweat-inducing episode.
'How to Get Away with Murder' Season 6 Netflix release date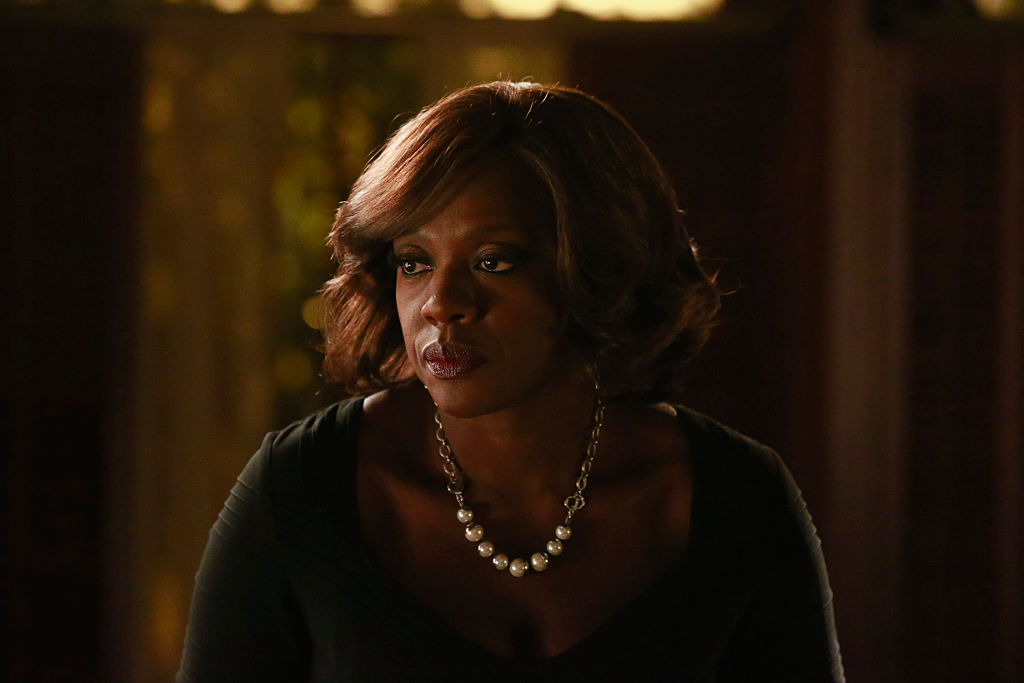 With the streaming wars looming over us, it can be difficult to determine whether or not your favorite shows will be on Netflix in the future. And unfortunately, How to Get Away with Murder Season 6 could be one of them.
The newest season of HTGAWM will start airing Sept. 26 on ABC. However, Netflix typically adds new seasons of the Shondaland series 30 days after the season finale airs, per a streaming deal between ABC and Netflix. For example, season 5 of How to Get Away with Murder ended on Feb. 28. Then by March 20, all 15 episodes were released on the streaming platform.
This means if the deal is still valid by the time HTGAWM Season 6 ends, then Netflix will debut the final episodes after 30 days. And of course, if ABC chooses to stick with the same schedule a season 5, you'll probably see new episodes of HTGAWM on the streaming platform sometime in spring 2020.
That being said, ABC is owned by The Walt Disney Company. And with the rise of Disney+ on Nov. 12, it's possible the new service will eventually pull content from Netflix, such as HGTAWM. As reported by Deadline earlier this year, it's possible shows like Grey's Anatomy — another Shondaland series on ABC — "will be pulled from the platform soon in order to be marshaled for Disney's soon-to-launch streaming service."
However, nothing has been confirmed. So fans will just have to wait and see how it all plays out.
Will 'How to Get Away with Murder' Season 6 be on Hulu?
How to Get Away with Murder's future with Netflix may be uncertain. However, the sixth season seems to be in the clear when it comes to Hulu. On Sept. 1, Vulture released the September 2019 schedule for the streaming website. And it seems the final season will make its debut on Hulu, per usual.
According to Vulture, the HTGAWM Season 6 premiere will be added to the queue starting Friday, Sept. 27. The episode will also be released alongside the Grey's Anatomy Season 16 premiere and A Million Little Things Season 2 premiere.
What to expect from the final season of 'HTGAWM'
This is the sixth and final season of How to Get Away with Murder. So, of course, fans are expecting the Shondaland series to showcase an epic finale and tie up loose ends. Luckily, in an interview with TVLine, showrunner Pete Nowalk opened up about the sixth season. And it looks like there will be some resolution.
"The thing that's changed for us is there's no more keeping plates spinning. We have to answer all the questions, and we're doing that very quickly in our writing process," the showrunner explained. "I hope the show moves really fast and keeps people on the edge of their seat and ultimately feels satisfying."
Nowalk is also excited for fans to see how the series ends. "I do not think I'm going to change my mind about the ending of the show," he stated. "I had an idea over the hiatus that felt like a vision. It felt like, 'Oh my God, I can't wait to end the show this way, and I can't wait for people to see it.'"
Regardless of how HTGAWM wraps up, the sixth season will also feature one of the "biggest" mysteries the show has seen. So be prepared.
"There will still be a flash-forward in the first episode," Nowalk teased. "It's a mystery that's really big, the biggest one we've done. It makes us get on a high-speed train [headed] toward the end of the show."
Check out Showbiz Cheat Sheet on Facebook!