When Will Jordyn Woods' 15 Minutes of Fame Run Out?
Whether you are a fan of Keeping Up With the Kardashians or simply an innocent passer-by, chances are, you've heard of the drama between Khloe Kardashian and Jordyn Woods. And if you didn't know who Jordyn Woods was before February of this year, you likely do now.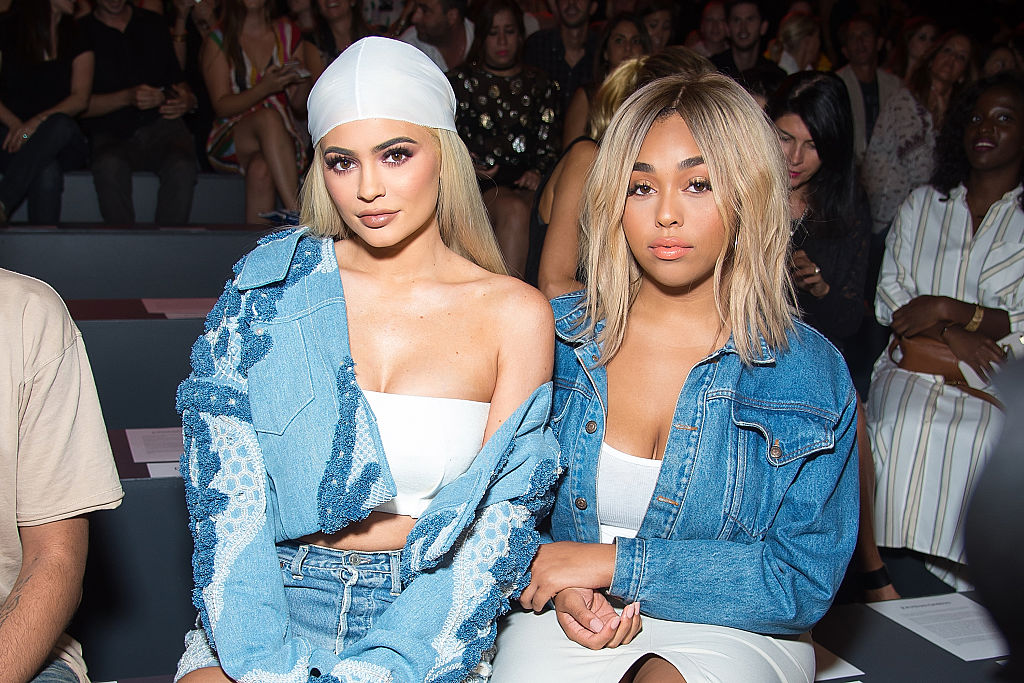 The whole ordeal has been on repeat for the past several months with new comments, new gossip, and trailers hinting at the televised reaction to the events on Keeping Up With the Kardashians. The coverage has been so intense that it often rivals the media attention that follows the royal family. At this point, we have to wonder: "When will Jordyn Woods' 15 minutes of fame run out?"
What exactly happened?
Leading into the current season of Keeping Up With the Kardashians, everything seemed to be going well for Khloe Kardashian and her growing family. That all changed in February when news spread that Khloe's boyfriend and father to her one-year-old daughter, Tristan Thompson, was seen being a little too handsy with another woman.
But that's not where the drama ended. The other woman, as it turns out, was best friends with Khloe's little sister Kylie. Jordyn Woods had been considered a part of the Kardashian family for several years, so this alleged hook-up was particularly hurtful for everyone involved.
Following the news that Jordyn was seen kissing Tristan at a party, the Kardashian family quickly blasted the young woman. Khloe cried that Jordyn ruined her family and the rest of the family separated themselves from her.
Jordyn fought back, appearing on Jada Pinkett Smith's Red Table Talk. She claimed that everything was not as it appears. Woods apologized for her inappropriate behavior but insisted that she did not have a sexual relationship with Khloe's now-ex.
Kylie and Jordyn are giving their friendship another shot
Many fans wondered just how this scandal would affect the long-time friendship between Kylie and Jordyn. For months, it appeared the friendship was over. But while some members of the family had unfollowed Jordyn, fans noted that Jordyn and Kylie never stopped following each other. In fact, there were a few likes shared between the two of them.
Just days before the two-part season finale featuring the fallout after the alleged is set to premiere, a source told US Weekly that the pair are talking again. While they are nowhere near as close as they were before the scandal, they have been texting back and forth. The two have since been seen at a nightclub saying hello to each other in passing.
When will Jordyn Woods' 15 minutes of fame be over?
At this point, it looks like the answer is "not anytime soon." Whether Jordyn's side of the scandal is true, Khloe's side is true, or the whole thing has just been fabricated for ratings, the end result is the same. The whole story has increased viewership for KUWTK. It has also made Jordyn almost as recognizable as the Kardashians. Further, she tells Entertainment Tonight that she has spent the past few months acting and working on her activewear line.
The two-part finale of Keeping Up With the Kardashians is scheduled to air on June 22 and 29. Jordyn Woods has something to say before it does. Woods told Entertainment Tonight, "Everyone has their truth and their story, so you just go with it. Everyone has the right to speak their truth." She continued, "Hopefully, like myself, and the real me will shine. Hopefully everyone finds peace in their truth."
Will the finale put an end to the drama or will it give new life to the scandal and increase Jordyn's 15 minutes? If the Kardashians have it their way, you'll tune in to find out.