When Will Khloe Kardashian and Tristan Thompson's Cheating Drama Finally Be Over?
Even though Tristan Thompson and Khloe Kardashian's cheating scandal went down in the spring of this year, it just keeps making headlines. With a brand-new season of Keeping Up with the Kardashians on the horizon and set to debut in early September, some fans are wondering if the drama is being deliberately stirred up to get more viewers for the family's reality show.
Some others maintain that the pain is still fresh for the large, loving family. Read on to get the latest on the Thompson/Kardashian drama and what is likely to happen in the next few months.
How did the cheating scandal go down?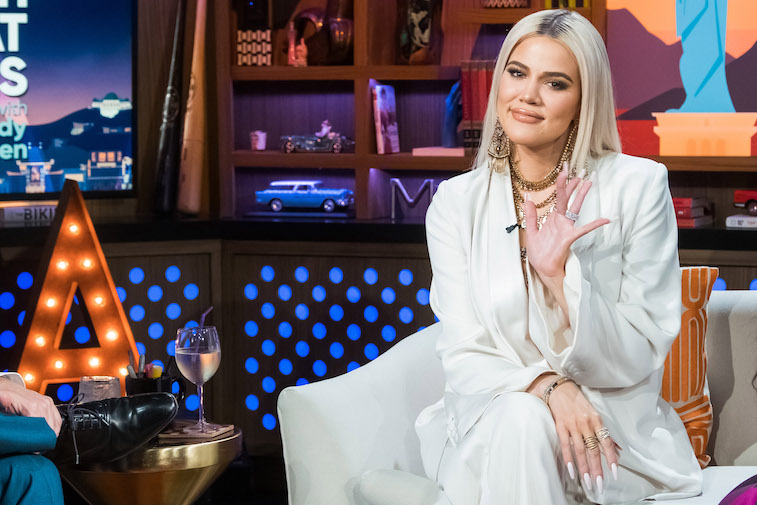 It all started in February of 2019 when the news broke that Jordyn Woods, longtime best friend of Kylie Jenner, had hooked up with Tristan Thompson, the boyfriend of Khloe Kardashian. Reportedly, Woods had been seen snuggling with Thompson at his house, during a party where attendees were told that photographs were strictly off-limits.
After Kardashian confronted her cheating boyfriend, Woods was unceremoniously kicked out of the family's inner circle. She was moved out of Kylie Jenner's luxurious compound, and all of Woods' business deals with the family were brought to an abrupt end.
Woods has since spoken out and stated that while she and Thompson did share a kiss, that was the furthest it went and that she hopes she and Kylie Jenner can make amends someday.
Even though Woods initially took the lion's share of criticism right after the news broke, Thompson is widely believed by fans to be the one who should be most at fault. Even Khloe Kardashian, the injured party, has fallen out of the public's good graces due to the way she has consistently blamed Woods instead of Thompson, who cheated on her in the past even before the Woods scandal happened.
Thompson recently spoke out
While Tristan Thompson has stayed relatively quiet for the past few months, not speaking out and rarely posting to his social media, he recently took to Twitter to tell his side. For months, rumors have swirled regarding whether or not Thompson and Kardashian had started dating while Thompson was still with Jordan Craig, the mother of his oldest child.
Some fans have accused Kardashian of dating a man who was still involved with someone else, and that Kardashian got what she deserved in the scandal with Jordyn Woods.
Thompson posted on Twitter that the rumors are "100% false," and that he was totally single when he met Kardashian. He went on to praise both Craig and Kardashian as being "great mothers" and blamed his silence so far on his rigorous NBA training for the Cleveland Cavaliers.
Still, fans are skeptical of Thompson's Twitter rampage and of his intentions in general.
Fans are tired of hearing about the scandal
Following Thompson's Twitter posts, fans took to social media to discuss his statements. One fan commented that all the drama is "exhausting" and that they can't even keep names and dates straight at this point. The comments on Thompson's Twitter post are even more negative, with the vast majority of users calling out Thompson's character and claiming that both Thompson and Kardashian were less than honorable in the situation.
Many even chimed in defending Jordyn Woods, maintaining that Thompson should be the only one to blame for the entire scandal.
At this point, it seems unlikely that the drama will end anytime soon. The brand-new season of Keeping Up with the Kardashians premieres on September 8 and the scandal will certainly be explored in even greater detail during new episodes.