When Will Ralph Macchio and William Zabka Have That 'Cobra Kai' Rematch?
When Cobra Kai brought back The Karate Kid, all anybody wanted to see was Daniel LaRusso (Ralph Macchio) and Johnny Lawrence (William Zabka) have a rematch from their climactic bout in the original film. Johnny wants it too. He suggested a Rocky III style private rematch in season 1. He almost got it in season 2 when Daniel came to his house and found his daughter there.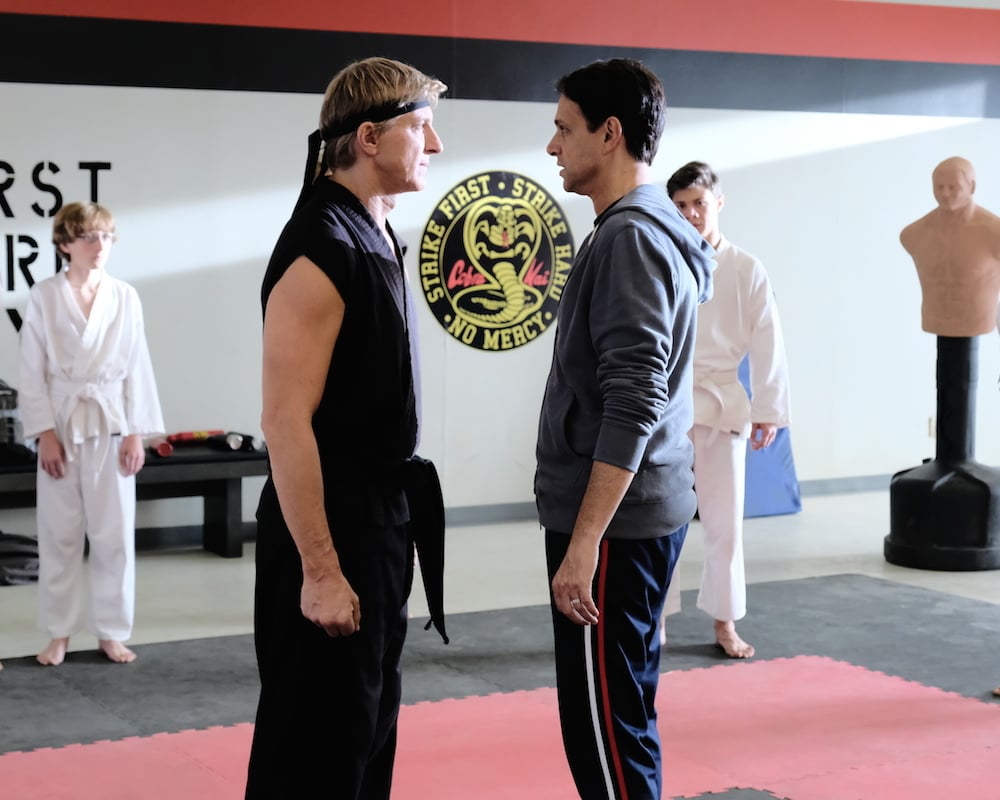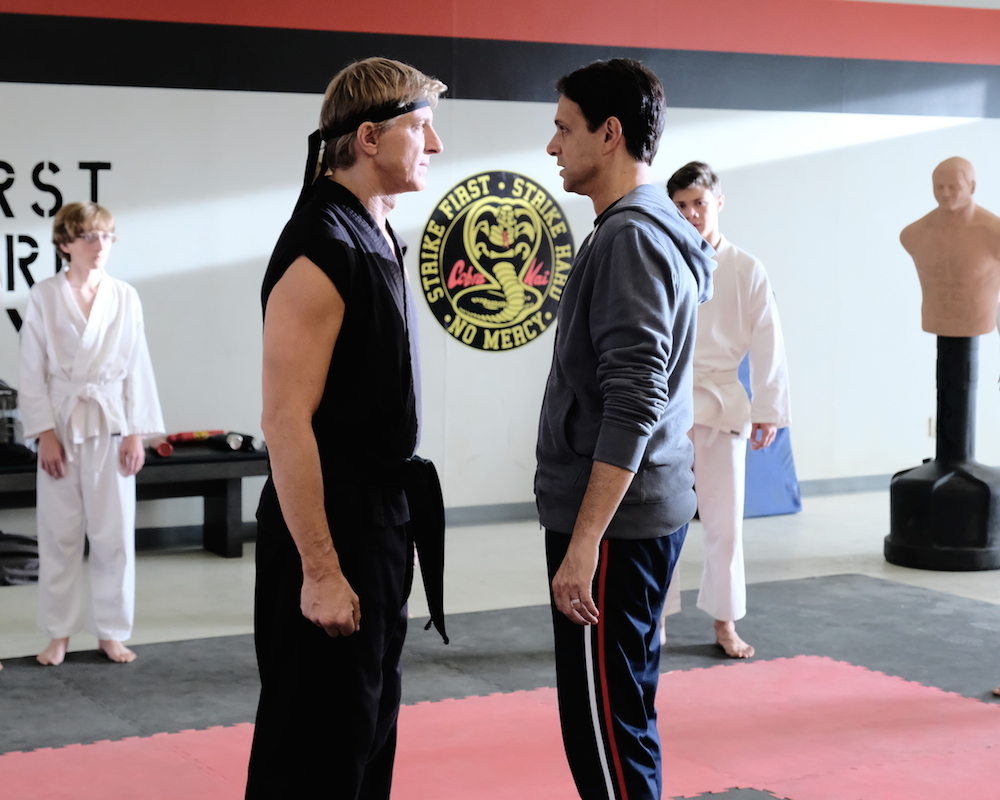 So, when are we going to get to see a real fight between the original Karate Kids? Cobra Kai's Emmy nominated stunt coordinator Hiro Koda told us why we haven't seen a full Johnny/Daniel rematch yet. He is in the middle of Cobra Kai season 3 with his partner Jahnel Curfman.
There was more Johnny vs. Daniel in 'Cobra Kai' season 2
That brief fight scene in Johnny's apartment was originally a bit longer. Still not a full rematch, but they actually pulled back.
"Yeah, that's what everybody wants to see is Daniel and Johnny fight. Everybody's been wanting to see that fight," Koda said. "In the second season when we had that first fight, it was actually much longer than what ended up on screen. We rehearsed it and I previs'ed it."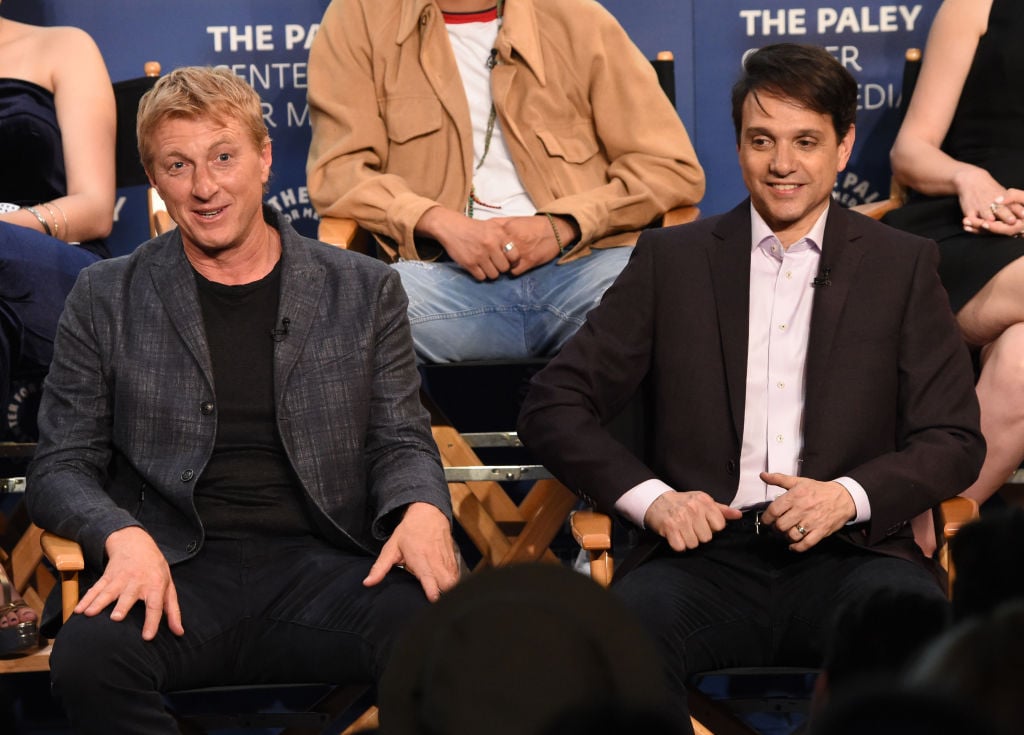 Koda's previsualization encompassed a longer fight, but on the day of filming the creators and cast decided to hold back.
"On the day, just before we started shooting, it was a heavy conversation and discussion with the creators and Ralph and Billy and myself, just trying to figure out it's too much to do right now," Koda said. "We don't want to give all this away, so we cut it down that day before we even started filming to what ended up on the screen. It was much bigger than that."
Johnny and Daniel's 'Cobra Kai' rematch will be worth waiting for
Once Johnny vs. Daniel happens it will forever change Cobra Kai. If Johnny wins, will that redeem him? If Daniel wins, will we still root for him now that we have sympathy for Johnny? Since the show is building towards that, Cobra Kai is going to take its time.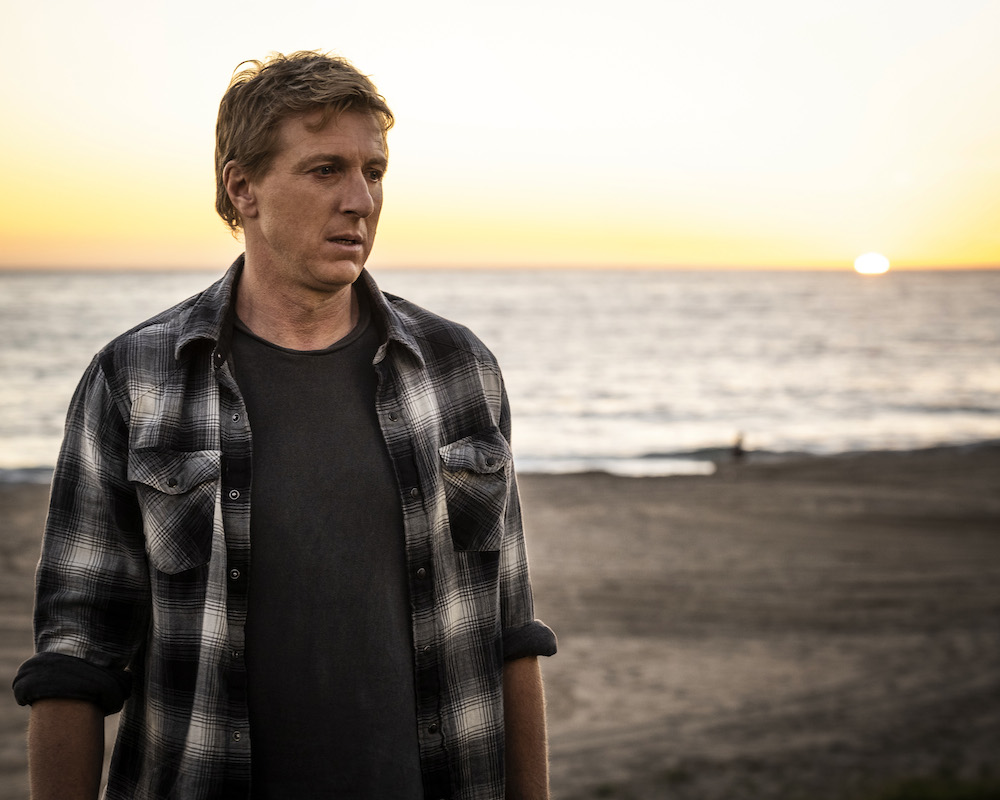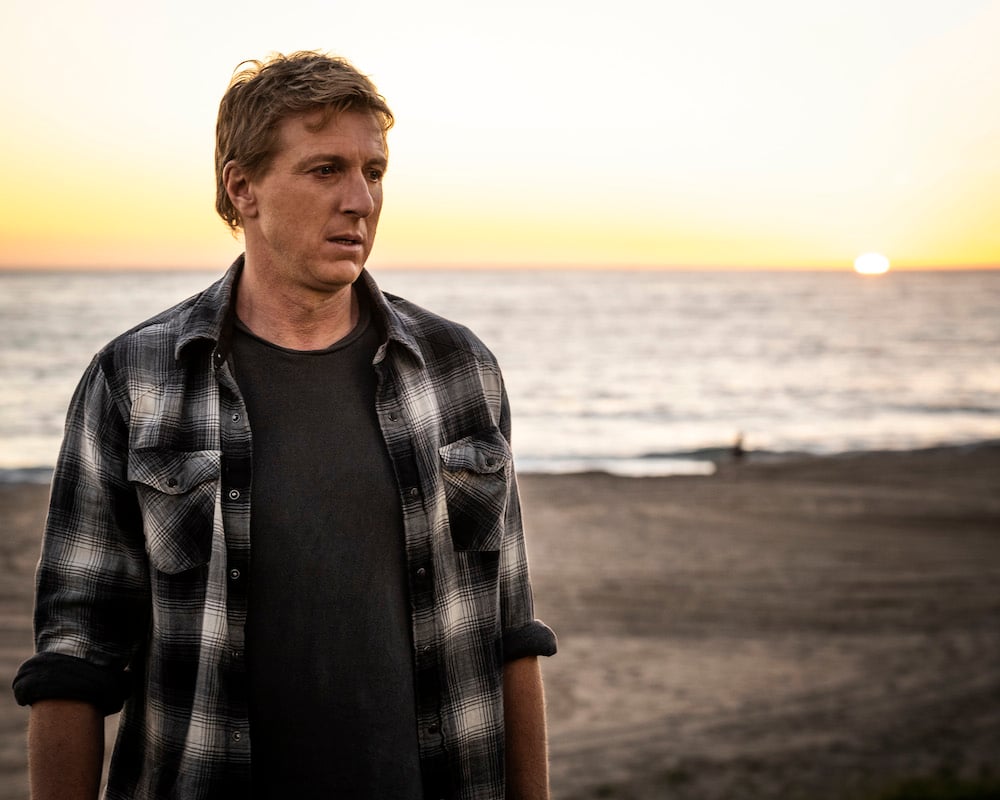 "It was important to give the teaser of those guys going at it but not getting them into the full fight mode all the way through," Koda said. "It was agreed upon by everyone like yeah, not yet. This is not the time yet."
What did 'Cobra Kai' take out of Johnny and Daniel's season 2 rematch?
Perhaps Koda will save some of his choreography from the season 2 fight for later. He wouldn't specify what moves exactly he removed.
" There was some cool choreography in there between the two of them that got pulled away from, that got cut out," Koda said. "I didn't even actually know when they cut the episode together, they were cutting in pieces from the tournament of them fighting which is kind of interesting. I didn't know they were going to do that, but a lot of it flowed with them. It was interesting to see that."
Whenever 'Cobra Kai' is ready, Ralph Macchio and Billy Zabka are back up to speed
Returning to Cobra Kai 35 years after the original Karate Kid, both Macchio and Zabka had to go back into training. By season 3 they are ready for any rematch, should the creators decide to include it in season 3.
"It was just like getting on a bike when you hadn't ridden for a while," Koda said of Zabka. "You dust all the cobwebs off and loosen back up and he kinda really got right back into it again."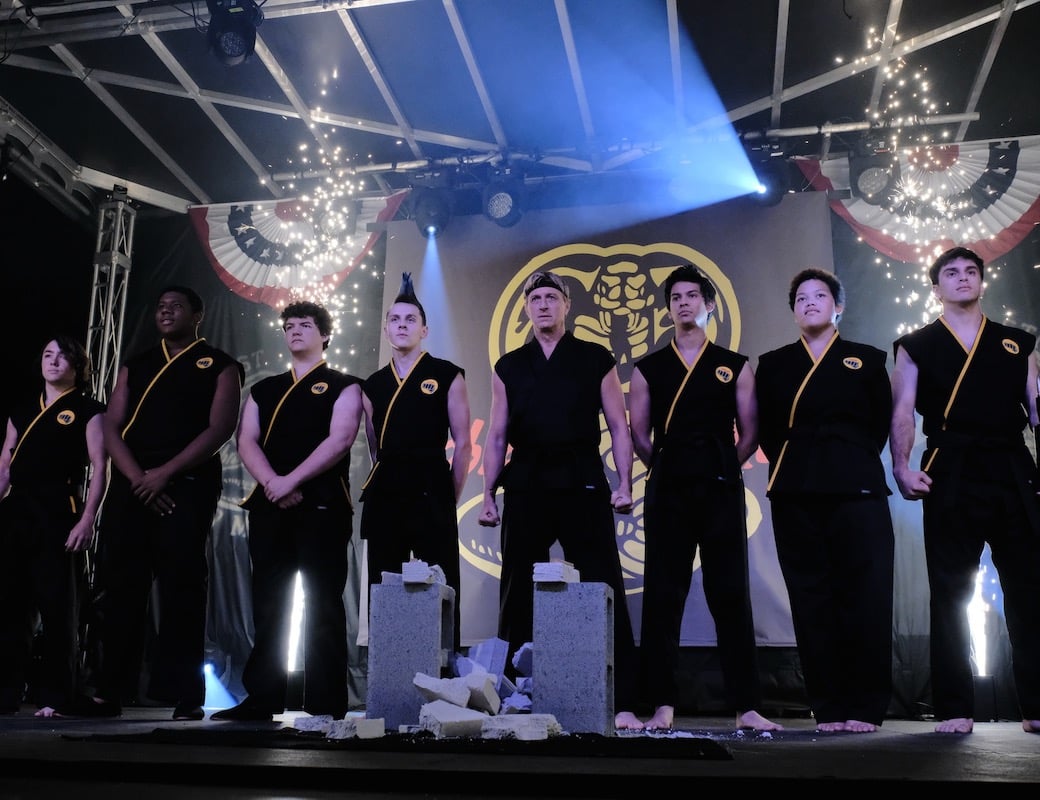 Macchio called Koda before Cobra Kai began, then had extensive meetings before filming to establish grown-up Daniel's fighting style. 
"It was very important for us doing Cobra Kai to keep the same flavor and style and feel to those two characters especially just because that was what Karate Kid was all about," Koda said. "So we gave it our own flavor as the season progressed by we wanted to keep their characters the same."
At least the original Cobra Kais got to fight in season 2
We may have to wait for Johnny vs. Daniel, but Johnny visited the original Cobra Kai members in season 2. They got into a bar brawl and dusted off their old "no mercy" training. 
"We didn't have a whole lot of time to rehearse with those guys," Koda said. "There were so many people in that bar fight as well. Thank goodness they all were able to pick up the choreography very quickly. That style of fighting in the bar was literally just the guys that they were fighting. They were street brawlers so they were different choreography-wise than the school fight."