When Will Season 3 of 'Ozark' Be on Netflix?
Netflix renewed Ozark for a third season in October 2018.
What will the Byrdes do now? In the season 2 finale of Ozark, Wendy Byrde (Laura Linney) showed her true colors, ordering Cade Langmore's (Trevor Long) murder and single-handedly squashing her husband Marty's (Jason Bateman) plan to have the family escape to Australia. With Marty shaken by having to kill pastor Mason Young (Michael Mosley) in order to save his wife earlier in the season, Wendy has taken on the role of the head of the criminally minded family. 
Where things stand with 'Ozark' 
The troublesome Cade Langmore might be out of the way, but the Byrdes still have some big problems to deal with. Specifically, Marty has pissed off the Kansas City mob with his decision to cut them out of the casino business. In response, they blew up his office in the season's last episode. Plus, the FBI is on the family's tail and the cartel has made it clear that they want to get their money, no matter what. And what will Ruth Langmore (Julia Garner) — who knows all the ins and outs of Marty's illegal business dealings — do once she realizes Wendy was the one who ordered a hit on her dad?
It's hard to say exactly how all those issues will be resolved, but there's every reason to expect that Ozark Season 3 will be packed full of action and surprising twists. And hopefully, you won't have to wait too long to watch it. 
Season 3 of 'Ozark' should be on Netflix sometime in 2019 or 2020
Netflix renewed Ozark for a third season in October 2018. The streaming service hasn't revealed when new episodes of the show will drop, but at the time it was reported that they would arrive sometime before the end of 2019, though it's possible we might have to wait until 2020. Season 3 will have 10 episodes, with the first two directed by Bateman. 
While we don't know anything about specific plot points, we do know that the next season of the Breaking Bad-esque crime drama will see Ruth Langmore beginning to question her relationship with Marty Byrde and his family. In the first two seasons, she was been grateful to him for taking her under his wing, but as she gets to know more about the Byrdes, it complicates the relationship. 
"Going into season three, we see [Ruth] very much wanting to be a member of the Byrde family," showrunner Chris Mundy recently told the Hollywood Reporter. "However, as she gets deeper and deeper into the enterprise, she starts to wonder if being a Byrde is the best thing to be."
Expect some new characters in season 3 of 'Ozark'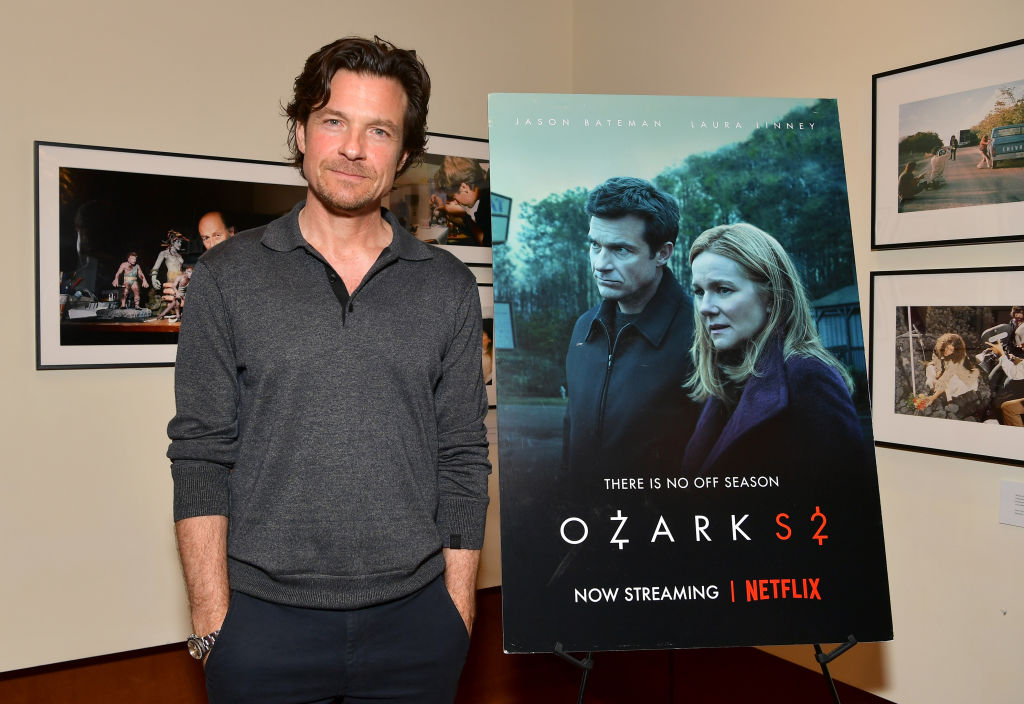 Several key characters were killed off in Ozark season 2, which means it's time to introduce some fresh faces to the cast. 
Tom Pelphrey (Iron Fist) will play Ben David, Wendy's younger brother who arrives for an unannounced, and inconvenient, visit, according to Deadline. Jessica Frances Dukes (Jessica Jones) has come on board as an FBI agent and forensic accountant intent on taking down Marty Byrde. Joseph Sikora will play Frank Cosgrove Jr., the hot-headed son of KC mob boss Frank Cosgrove.
Felix Solis has also joined the cast as Omar Navarro, the leader of Mexico's second-largest drug cartel. Madison Thompson will play Erin, the teenage daughter of Helen Pierce (Janet McTeer), the cartel's ruthlessly efficient lawyer.