When Will Shannen Doherty Finally Join the 'BH90210' Gang?
The Beverly Hills 90210 reboot BH90210 premiered on Fox last night. Shannen Doherty, Jason Priestly, Tori Spelling, Jennie Garth, Ian Spelling and Brian Austin Green return, but not as their characters Brenda, Brandon, Donna, Kelly, Steve or David. They play themselves, the actors from Beverly Hills 90210, and they all agree Shannon Doherty will never do the reboot.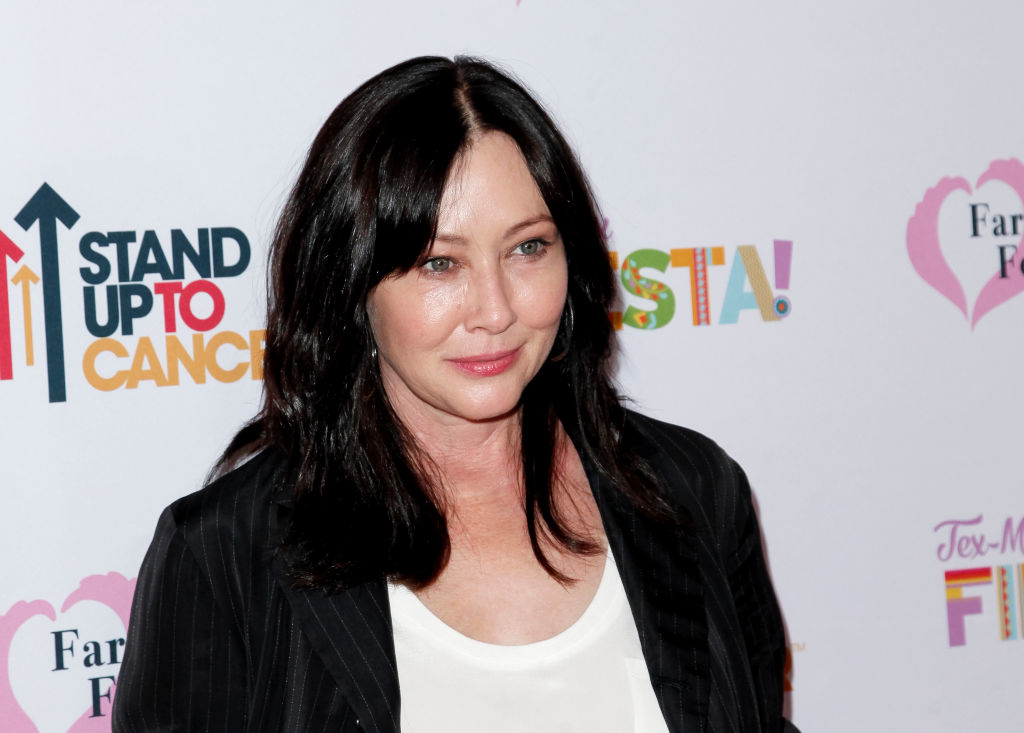 Of course, Doherty is still playing herself refusing to do the Beverly Hills 90210 reboot on BH90210. On the premiere episode, Doherty only appeared on a Skype call so when is she going to have scenes with the rest of the gang? Doherty was on a Television Critics Association panel for BH90210 yesterday and addressed it. BH90210 airs Wednesday nights at 9 p.m. on Fox.
It will take Shannen Doherty some time to return to 'BH90210'
It won't be next week. That's too soon. BH90210 will be about Shannen Doherty's journey to reconnect with her former colleagues.
"You'll have to watch," Doherty teased. "I can't tell you that, I'm sorry."
In episode 2, Shannen Doherty talks to Brian Austin Green
Shannen Doherty is gradually reconnecting with all her former castmates. She says she shares a scene with Brian Austin Green, although they're not in the same room together.
In the second episode, granted it's on the phone with Brian but he was actually there on set with me," Doherty revealed. "Brian and I have so many scenes together and we really focus on our friendship in the show, because I just want to keep spreading good, positive energy into the world in real life, as is my character."
Shannen Doherty won't be the villain of 'BH90210'
When Shannen Doherty left Beverly Hills 90210, there were rumors she was actually fired. Those rumors surfaced again on Charmed, so the jokes that she would never agree to a 90210 reunion seem to play off of those perceptions. Doherty said she won't be portrayed as the villain on BH90210.
"I'm not the villain in 90210," Doherty said. "I'm the antithesis of that. I'm the girl who wants peace and who has found her life and has things sort of figured out."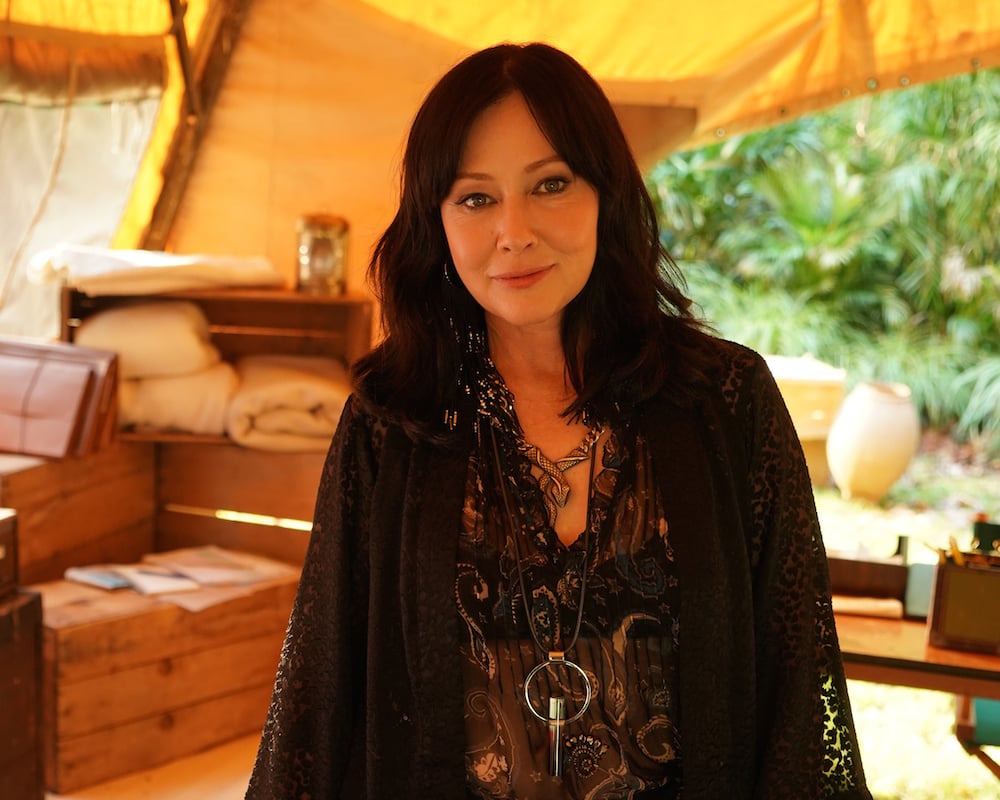 As for her reputation in the media, Doherty is confident most of the press has moved on.
"I think there are only a few journalists left in the world who actually want to keep going back there but most have accepted the fact that you can't face something like cancer and not be a different person," Doherty said. "Not that I was that person to begin with. It just allowed me to maybe take down my walls a little bit to show people the softer side of who I actually am. There's none of that in the new 90210."
Shannen Doherty is exactly how Shannen Doherty wants to be seen on 'BH90210'
Since the concept of BH90210 is for the actors to play versions of themselves, the cast got to create their own fictionalized selves. Everything Shannen Doherty does on BH90210 is exactly what Doherty wanted to do.
"The thing is we all created are characters in the show," Doherty said. "Individually, every single one of us created what we do in the show. Brian created his character. He created the relationship with his wife, how many kids he had. He created his storyline 100%. I created my storyline 100%."
That's why Doherty skyped in from an animal conservation mission.
"I think I'm really vocal about that," Doherty said. "If you follow me or Instagram or read any interview about me, animal activism is one of the number one things in my life along with, obviously, cancer, I'm working with Stand Up to Cancer and a couple of different [organizations.] So those are my two passions, probably more so than acting."
Shannen Doherty's husband is off limits on 'BH90210'
One area Shannen Doherty did not want to expose on BH90210 is her married life. That's why the fictional Shannen Doherty is single.
"I have no spouse in the show," Doherty said. "My husband is pretty private, and he's got his own career, and he was pretty adamant about that not being a part of it, which I can completely respect. So, for me, I have no spouse [on the show] as of right now."