Where Did a Fan Spot Chef Mila From 'Below Deck Med?'
One cast member from the ultra-friendly crew from Below Deck Mediterranean season four seemed extremely elusive. While most of the cast members participated in a fun video leading up to the season premiere, the chef was nowhere to be seen.
Chef Mila Kolomeitseva all but disappeared after appearing on a few episodes of the soapy docudrama, but a fan may have spotted her in Cannes. The fan tweeted to Watch What Happens Live with Andy Cohen what happened when she asked for a photo. And the outcome wasn't warm and fuzzy.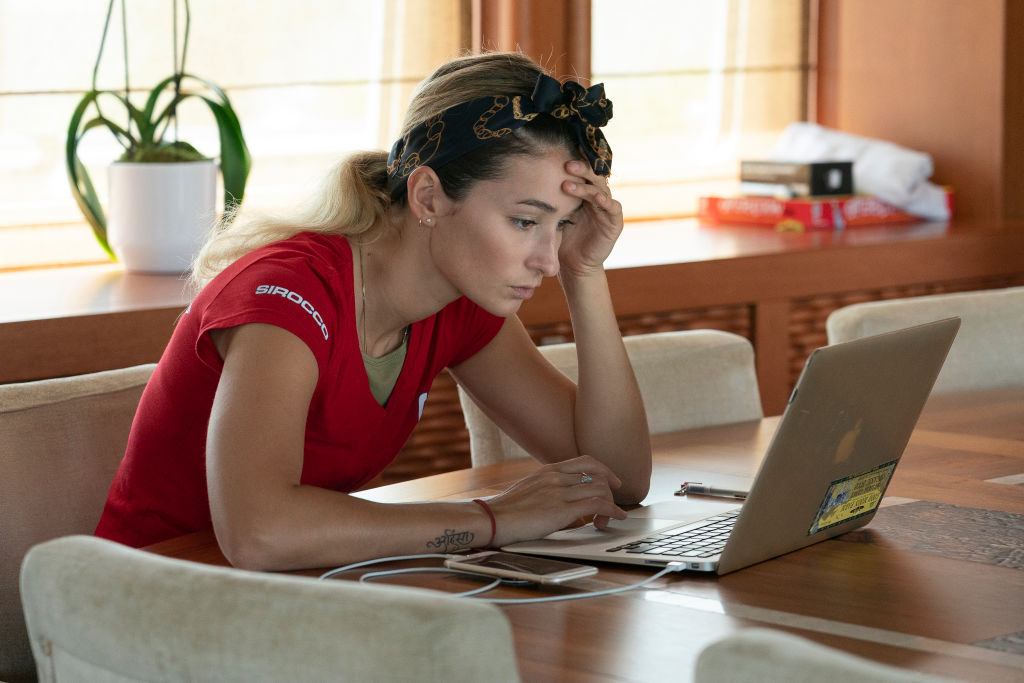 Cohen shared the tweet when stews Anastasia Surmava and Aesha Scott joined him as guests. "I saw Mila at a bar in Cannes," Cohen read. "It was called New York New York. She was just chilling there. I asked for a picture, and she got mad. LMAO." As Cohen read the tweet, Surmava and Scott's mouths dropped open as they looked shocked. "No photo," Surmava mocked. But later the fan tweeted, "I got a picture anyway of course lollll"
Chef Mila didn't venture far
Below Deck Med season four was filmed along the French Riviera so Kolomeitseva seems to be sticking around. According to a video Bravo's The Feast shared, Kolomeitseva seems to have an affinity for the Med. She describes her love of cooking and how food is the "love of her life."
Kolomeitseva added that she tries to infuse Asian traditions into her cooking. This came after she discovered her love of food from living in Asia. She refers to her culinary training in her video too. "After learning from my travels and real-life experiences I went back to school, Le Cordon Bleu Paris," she says to the camera. "And I just can't wait to show my skills to you."
She may make the Med her home as the video was shot in Spain and Kolomeitseva included some landscape shots too. Ironically her cooking submission dish was shrimp pasta. The same dish she blamed for her food poisoning on Below Deck Med.
Chef Ben and Captain Sandy react to Chef Mila
When Captain Sandy Yawn visited with People TV, she said Kolomeitseva was always very polite and respectful. But, "She needs to actually go to school to learn to how to cook," Yawn said."She licked the steak. She licked it. Never in my life have I seen anything like it. It's scary."
Chef Ben Robinson, who ultimately took over also shared his thoughts on Kolomeitseva's performance. "Mila was a disaster," Robinson said when asked what he knew about her. He then laughed about his "Putin is gay" comment too.
Robinson then watched video of Kolomeitseva's performance. He couldn't help but laugh when he saw her licking the steak. Plus he could tell Yawn looked horrified when she was presented with the food Kolomeitseva planned to serve too. After seeing Kolomeitseva serve pancakes from a box he said, "It's like your parents have gone out for the night and everyone forgot about your dinner. Something happened and now your cleaner is making you dinner!"