Where Does Prince George Go to School and What's on the Lunch Menu?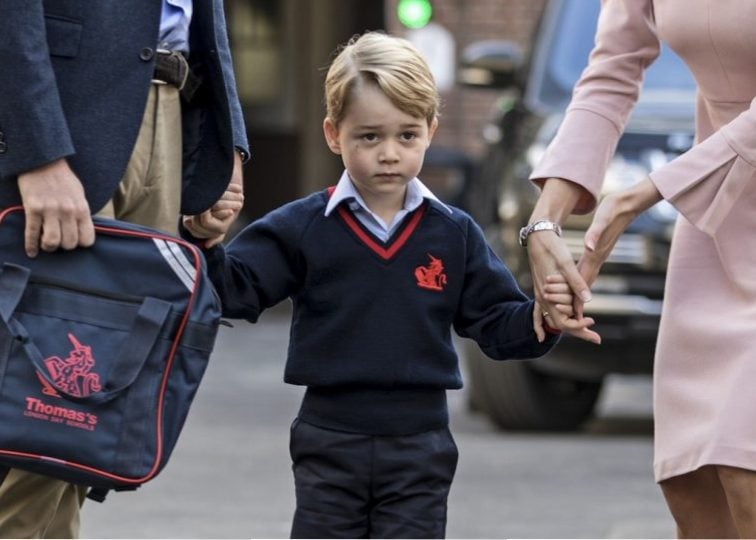 Prince George has officially returned to the classroom and the young royal is not only getting a wonderful education at his prestigious school, but he's also enjoying an impressive lunch menu.
Not all of us look back on the food served in our school cafeterias with fond memories but that could be because we didn't attend the same $25,000-a-year institution as the prince.
In September 2018, George went back to the independent school, Thomas's Battersea, for his second year which is actually known as Year 1. The year before was considered his Reception Year. Now in Year 1, he will have a more structured curriculum and more menu options.
Here's what the future king of England is learning, and eating, this year.
His curriculum
The Duke and Duchess of Cambridge have said that they are trying to keep their son grounded and want him to be treated the same as other kids in the school. He even has an official last name. Instead of Prince George, his classmates know him as "George Cambridge" which is derived from his parents' titles.
So being treated like the other kids means getting the same workload and homework as everyone else. In addition to perfecting the skills taught to him during his Reception Year, George's year-long curriculum includes lessons in math, English, science, history, geography, and religious studies. He'll also have more specialized courses in French, computing, art/design, technology, music, drama, and ballet.
"Year 1 sees the beginning of a more formalized learning program. Children in Year 1 become increasingly independent and confident and begin to relish the opportunity to tackle new challenges presented to them across the broad curriculum," the school's website states.
As for his homework, the prince will be required to complete 10 minutes of reading every night along with a spelling rule or pattern which is sent home with the students each week. The website also notes "the importance of a healthy home/school partnership and values the role of parents in the home. It also provides opportunities for them to contribute to the personal and social development of the children through active involvement in the life of the school."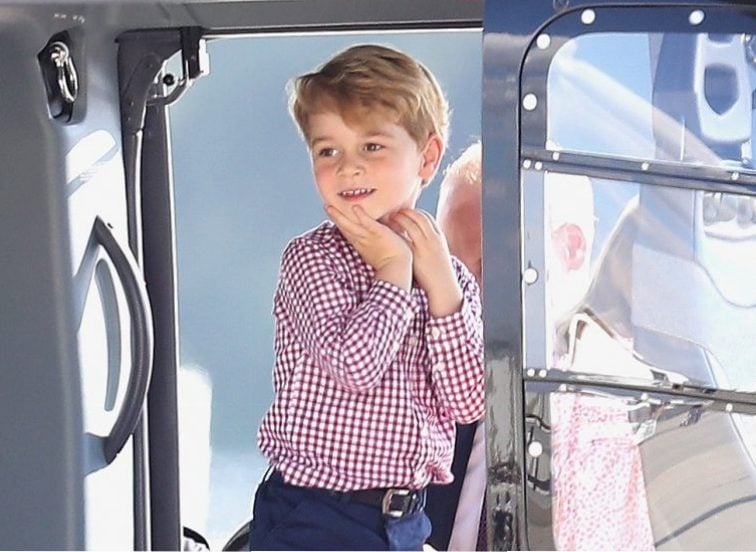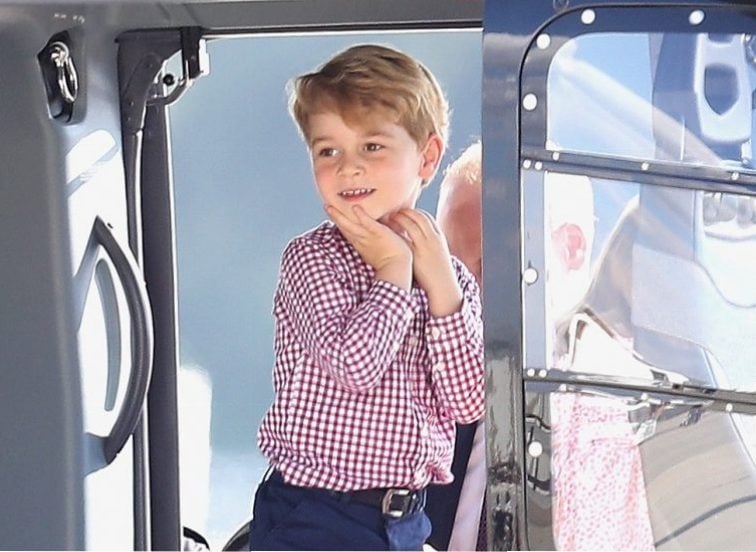 Menu options
On top of all that, the school boasts a variety of different menu options for the children at lunchtime. All of the options are on a cycle that changes every three weeks.
George and his classmates will choose from a menu of fresh fish, pies, several selections of meat, as well as vegetarian and vegan options. The meals on any given school day could include everything from turkey and ham pies served with broccoli, cauliflower, and potatoes to smoked mackerel, lentils, spinach, and sweet potato curry.
Of course, after each meal desserts are served. Some of those sweet options are egg tart, fruit platters, oatmeal and raisin cookies served with a banana milkshake, or a tropical fruit smoothie.
All of the meals are served after the students have eaten their morning snacks which are usually water or organic milk with oat biscuit or fresh fruit.
Read more: How Many Grandchildren and Great-Grandchildren Does Queen Elizabeth II Have?
Follow The Cheat Sheet on Facebook!