Where Is Meghan Markle From and When Did She Move to England?
In the past few years, Meghan Markle's life has changed dramatically. She went from being an actress on the popular television show, Suits, and living a quiet life in Toronto, Canada with her two dogs, to being a household name and one of the most photographed women in the entire world.
It seems that royal fans just can't get enough of Meghan, copying everything from her outfit choices to her famous go-to hairstyle. Marrying Prince Harry was the beginning of a fairy tale for Meghan, sho suddenly found herself living in England with one of the highest-profile families on the planet.
In addition to marrying a prince, Meghan recently became a first-time mother, and her life is suddenly even more different than it was.
It wasn't long ago that Meghan was growing up living a pretty normal life that the rest of us can certainly relate to. So, where is the Duchess of Sussex from, and when did she move to England?
Where is Meghan Markle from?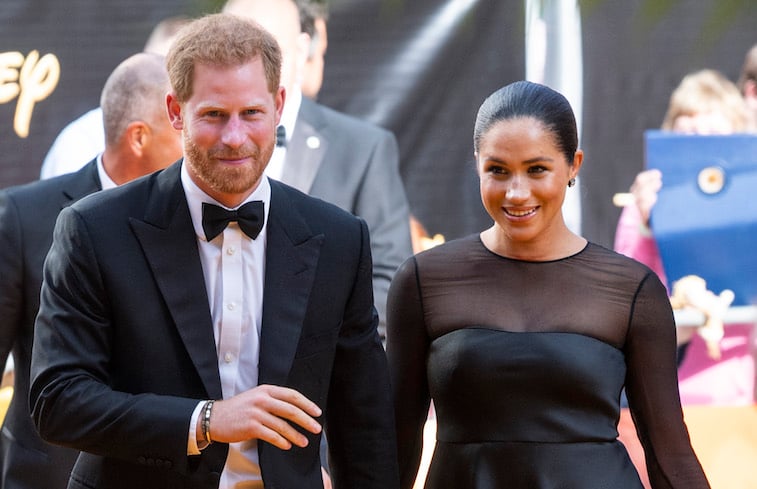 Before becoming the wife of one of our favorite princes, Meghan was a California girl at heart. The San Diego Union-Tribune reports that she spent her early years growing up in Los Angeles, in the View Park-Windsor Hills area, where her mother, Doria Ragland, still resides. Living in Los Angeles certainly had its perks.
Meghan's father, Thomas Markle was a lighting director on the sitcom Married With Children, and a young Meghan was able to spend time with him on the set of the show, getting a feel for what life as an actress was actually like.
Where did she work?
Before she was a household name, Meghan Markle held various positions as she waited for opportunity to come knocking in the world of acting. According to Insider, the duchess had jobs that included small roles in films, working as a freelance calligrapher, and even serving frozen yogurt.
In addition to that, Meghan was a hostess at a restaurant and teaching classes at a stationery store in Beverly Hills.
Making the move to Canada
Meghan's big break came in 2011 when she landed the role of Rachel Zane on Suits. According to The Sun, it was then that she moved to Toronto, where the show is still filmed even after her departure.
Her modern and cozy home was in the Seaton Village neighborhood of the city, and Meghan spent a lot of her time in the West Queen West neighborhood, socializing with friends, eating at trendy restaurants, and indulging in some retail therapy as well.
When did Meghan move to England?
So, when did Meghan make the big move across the pond? Harper's Bazaar reports that she officially became a resident of the United Kingdom in 2017, moving into Nottingham Cottage, the former home of Prince Harry, on the grounds of Kensington Palace.
After her relationship with Harry began to get serious, Meghan's character was written out of Suits, allowing her to leave Toronto for England to concentrate on her new life with the royal family.
The couple lived at Nottingham Cottage until after they were married, and shortly before welcoming baby Archie Harrison, they moved into Frogmore Cottage, the lavish, 10-bedroom home on the grounds of Windsor Castle where they currently reside, according to Hello! Magazine.
It has been quite a whirlwind for the former actress, as she transitioned from a typical upbringing in sunny California to becoming one of the most admired and popular members of the royal family. Many young girls dream of growing up, moving to a faraway land and marrying a prince, and Meghan Markle is one of the very few people who were able to make this a reality.