Where Is the 'American Pickers' Store? Here's How to Shop at Antique Archaeology
Mike Wolfe and Frank Fritz have turned hunting for junk into a big business. On their long-running History Channel show American Pickers, the pair travel the country searching for one-of-a-kind antique items that they can give a new home.
If you like the quirky bits of Americana that Wolfe and Fritz scavenge on their show, you'll want to pay a visit to the stores where they spruce up their finds and sell them to the public.
There are two Antique Archaeology locations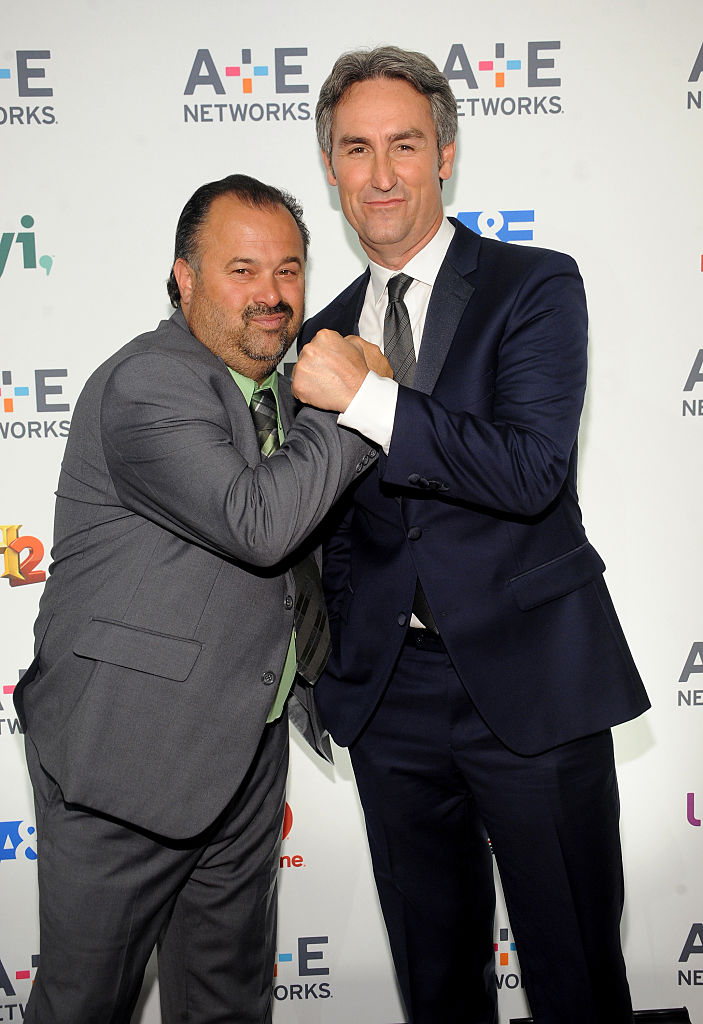 Fans of American Pickers know that the original Antique Archaeology is located in LeClaire, Iowa. Wolfe opened the store in 2000, but his love of junk goes back to his childhood, when he started plucking unwanted items out of the trash, according to an AOL profile.
To stock his store, he'd head out on the road to find items. Childhood friend Frank Fritz often accompanied him. A friend suggested that Wolfe film his picking adventures, and eventually, the show was born. In 2011, Wolfe expanded to a second location in Nashville.
The Iowa location of Antique Archaeology is located at 115½ Davenport St in LeClaire. It's open Monday through Saturday from 10 a.m. to 5 p.m. and Sunday from 11 a.m. to 4 p.m. The store features some of the best picks from the show and new merchandise. LeClaire is a small town on the Mississippi River just north of the Quad Cities. It's about a 3-hour drive from Chicago and 2½ hours from Des Moines, Iowa.
The Nashville location is at 300 Clinton St., Suite 130 (Marathon Village), just a few blocks from downtown in an old Marathon Automobile factory. The store features antiques, Rustoration Lighting, and new merchandise. It's open from 10 a.m. to 6 p.m. Monday through Saturday and from 11 a.m. to 4 p.m. on Sunday. Wolfe now lives in Tennessee with his family, so this is probably the location to visit if you want a chance of spotting one of the show's stars.
While Wolfe and Fritz are picking partners on the show, the two actually aren't business partners. Fritz has his own antique shop, Frank Fritz Finds, in Savanna, Illinois.
Can you shop the picks online?
Antique Archaeology has an online shop, but don't expect to find many vintage treasures for sale. According to the store's website, availability of antiques is limited, since "most picks sell too fast in the store to put them online." But you can buy Antique Archaeology gear, like t-shirts, hats, and bandanas. Vintage-style housewares and items for kids are also for sale.
You can have Mike and Frank pick your stuff
American Pickers fans know that Mike is crazy about motorcycles. If you have an old bike you want to sell, you can submit your information online to see if they're interested in purchasing it. If your grandpa or uncle has an old barn full of rusty antiques, you can let the guys know as well by submitting a pick.
If you're interested in selling an item directly to Antique Archaeology, you can bring it to the store during business hours or email photos. They ask that you not mail any unsolicited items directly to the shop and will return those items to you unopened.  
Check out The Cheat Sheet on Facebook!