Where Is the 'Dawson's Creek' Cast Now?
One of the most iconic shows of the late 90s and early 2000s was without a doubt Dawson's Creek. Following a group of close friends as they journey through high school and college, Dawson's Creek introduced viewers to actors like James Van Der Beek, Katie Holmes, and Michelle Williams.
Although the show went off the air in 2003, many of the stars have gone on to forge incredible careers, building on the success that they established from Dawson's Creek. Read on to discover what some of fans' favorite Dawson's Creek stars have been up to since the beloved show ended.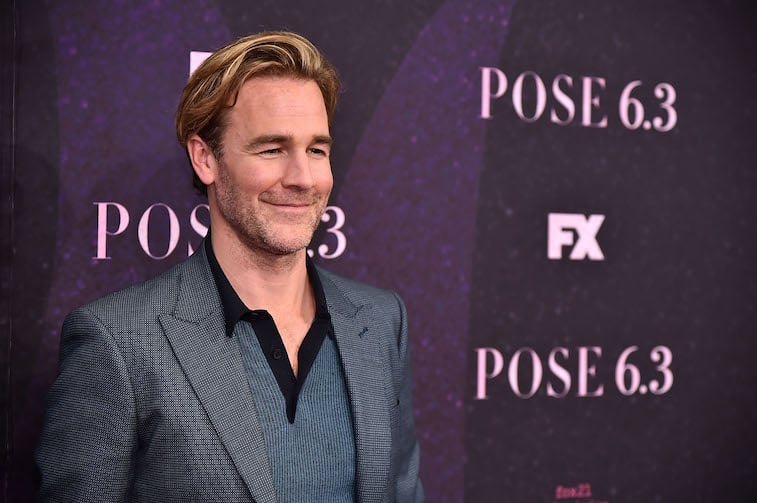 James Van Der Beek has become a pop culture favorite
The lead of Dawson's Creek and a teen icon for years, James Van Der Beek was a fledgling actor when he was cast on the show that would make him a star.
Van Der Beek's portrayal of Dawson Leery catapulted him to worldwide fame. Following his five years on Dawson's Creek, Van Der Beek would appear in big-budget films like Rules of Attraction and Varsity Blues. He's also enjoyed a thriving career on network television after leaving Dawson's Creek, acting in One Tree Hill, How I Met Your Mother, Don't Trust the B- in Apartment 23, and Ugly Betty.
Van Der Beek also received praise for his role in Ryan Murphy's FX series, Pose.
James Van Der Beek's personal life has also drawn a great deal of attention over the years. His first marriage was actress Heather McComb. The two were married from 2003 until they separated in 2009. The following year, Van Der Beek found true love with Kimberly Brook, tying the knot in August 2010. The couple has since welcomed five children, four daughters, and a son.
Michelle Williams is now a respected actress
Michelle Williams started acting at a very young age and was cast on Dawson's Creek in 1998 before she was twenty years old. In her role as Jen Lindley, Williams earned critical praise but continued to appear in independent films all while working on the show.
In the years since the show ended, Williams has become a very respected actress, earning four Oscar nominations. She's managed to juggle roles in independent projects as well as big-budget films like Venom, The Greatest Showman, and Shutter Island.
Williams tries to keep her private life under the radar, but her relationship with Heath Ledger drew a great deal of attention. She welcomed a daughter with him, whom she now raises by herself, following the actor's untimely death in 2008.
Fans can see Williams next in Venom 2, release date undetermined, as well as belting it out as Janis Joplin in an upcoming biopic.
Katie Holmes is a tabloid fixture
Katie Holmes played a sweet girl next door in Dawson's Creek but has gone on to become one of the most talked-about women in the world.
Following her time on the show, Holmes would appear in a wide variety of television shows as well as movies, including the hugely successful Batman Begins. More than her acting career, it has been Holmes' personal life that is the subject of intense public speculation.
Holmes started dating controversial actor Tom Cruise in 2005, marrying him the following year. The two would divorce in 2012 under a veil of secrecy — Holmes has remained silent on the matter, but according to some reports, Cruise hasn't seen the pair's young daughter, Suri, in years.
These days, Holmes remains focused on her acting career following a much-publicized split from Jamie Foxx.
The stars of Dawson's Creek might have moved on from their days on TV's most popular teen drama, but fans will always hold onto their love for the iconic show.