Where Showtime's 'Billions' Left Off Before the Season 4 Premiere
One way to spot a great TV series is how it leaves an audience hanging at the end of a season. How Showtime's Homeland ended Season One — with Carrie Mathison cracking the case while going into shock therapy — may be the most sublime example of all.
At the close of Season Three of Billions, Showtime's other great Damian Lewis show, we didn't get the same fireworks. However, we did get a peek at Bobby Axelrod (Lewis) and Chuck Rhoades (Paul Giamatti), the show's bitter adversaries, suddenly joining forces.
In some ways, that scene came off nearly as disturbing. Both men have made their share of enemies over the course of the preceding three seasons, and both have the power to make them pay. Together, there's no telling how much damage these two might do.
Certainly, Taylor Mason (Asia Kate Dillon) should be on high alert as Season Four kicks off on Showtime. Here's a look at a few of the more intriguing storylines waiting to be resolved on Billions.
Taylor Mason's mutiny — and Bobby Axelrod's promise of revenge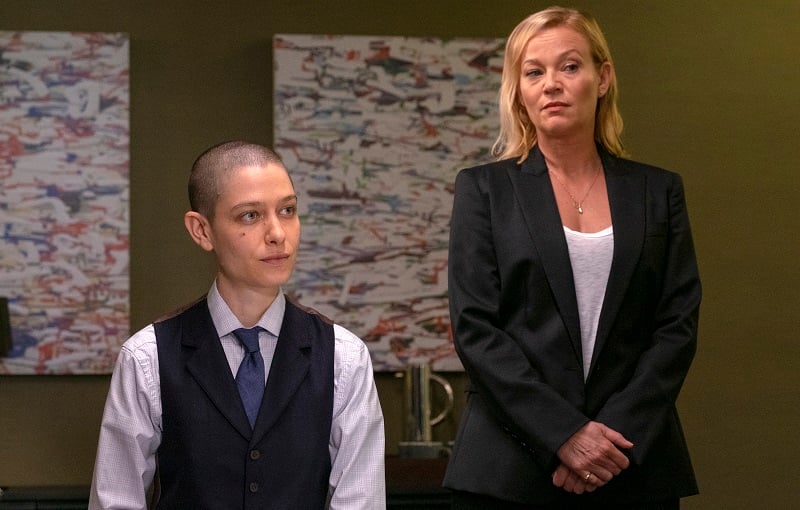 There's no character on TV quite like Taylor, the non-binary powerhouse trader who launched their own shop at the close of Season Three. By opening Taylor Mason Capital, they ensured Axe would be looking to cripple the business any way he could.
That desire for revenge sends Axe into his partnership with Chuck. From what he tells Chuck in the Season Four trailer, Axe is very clear what he wants from his end of the bargain (i.e., Taylor "in a fu*king cell").
For their part, Taylor has enlisted the help of billionaire Grigor Andolov, (played by the always-creepy John Malkovich). Andolov has enjoyed sticking it to Axe on several occasions, and it doesn't take much to imagine him doing so once again.
Considering Andolov has no qualms about murder — he offered to erase Taylor late in Season Three — there's more than enough danger to go around as the story resumes.
A Chuck Rhoades who will stop at nothing — and a wife willing to match him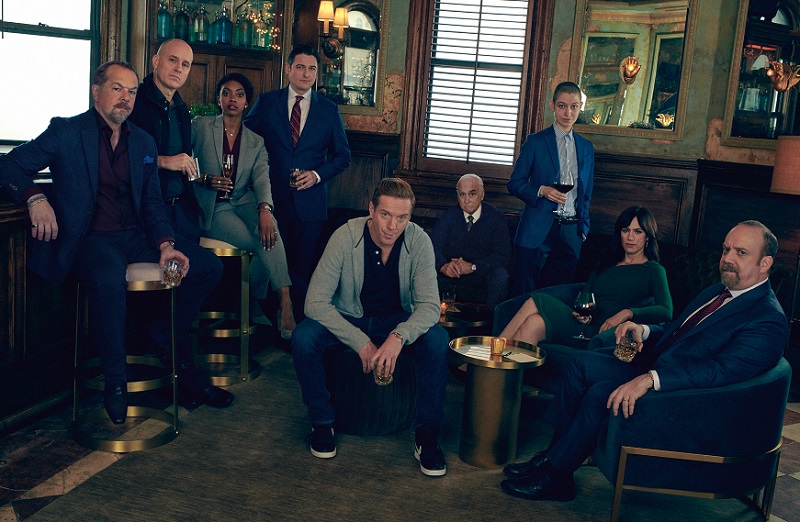 Obviously, no one can imagine a season of Billions without Chuck Rhoades on the warpath. "All I want is vengeance — and it will be had," he says in the trailer. You have every reason to believe him.
Rhoades's enemies, which include the U.S. Attorney General and about half of the New York's justice department, hold him in the same type of contempt. Considering they have the power of the state behind them, they have the means to crush Chuck.
Somehow, he will launch a campaign for state office. (Like Preet Bharara, Chuck could use getting fired by someone like Jock Jeffcoat as a point of pride.) Yet his old lieutenants consider the idea reprehensible.
Everyone from Bryan Connerty (Toby Leonard Moore) to Oliver Dake (Christopher Denham) will be happy to counter Chuck's campaign with an account of his corruption at the Southern District.
Finally, watching the character arc of Wendy Rhoades (Maggie Siff), we'd say we're about to see a highly capable player in this drama go for the jugular in Season Four. (Last we saw of Wendy, she wanted Taylor obliterated.)
If this season of Billions delivers on only half of what the show set up, no one will feel cheated. Episode One premieres Sunday, March 17 at 9 p.m. on Showtime.
Check out The Cheat Sheet on Facebook!