Where the Cast of 'ER' is Today
The influence ER has had on more recent medical dramas is more than it gets credit for, even though ER itself was an evolution on prior medical dramas from years earlier. Thanks to Steven Spielberg and Amblin Entertainment being some of the producing brains in bringing ER to TV in 1994, it upped the ante on bringing more realism to the genre.
One could make the case that St. Elsewhere set that path a decade earlier, but ER moved things forward by introducing realistic chaos during emergency room scenes. It also changed the game by taking on the latest medical headlines, no matter how unusual.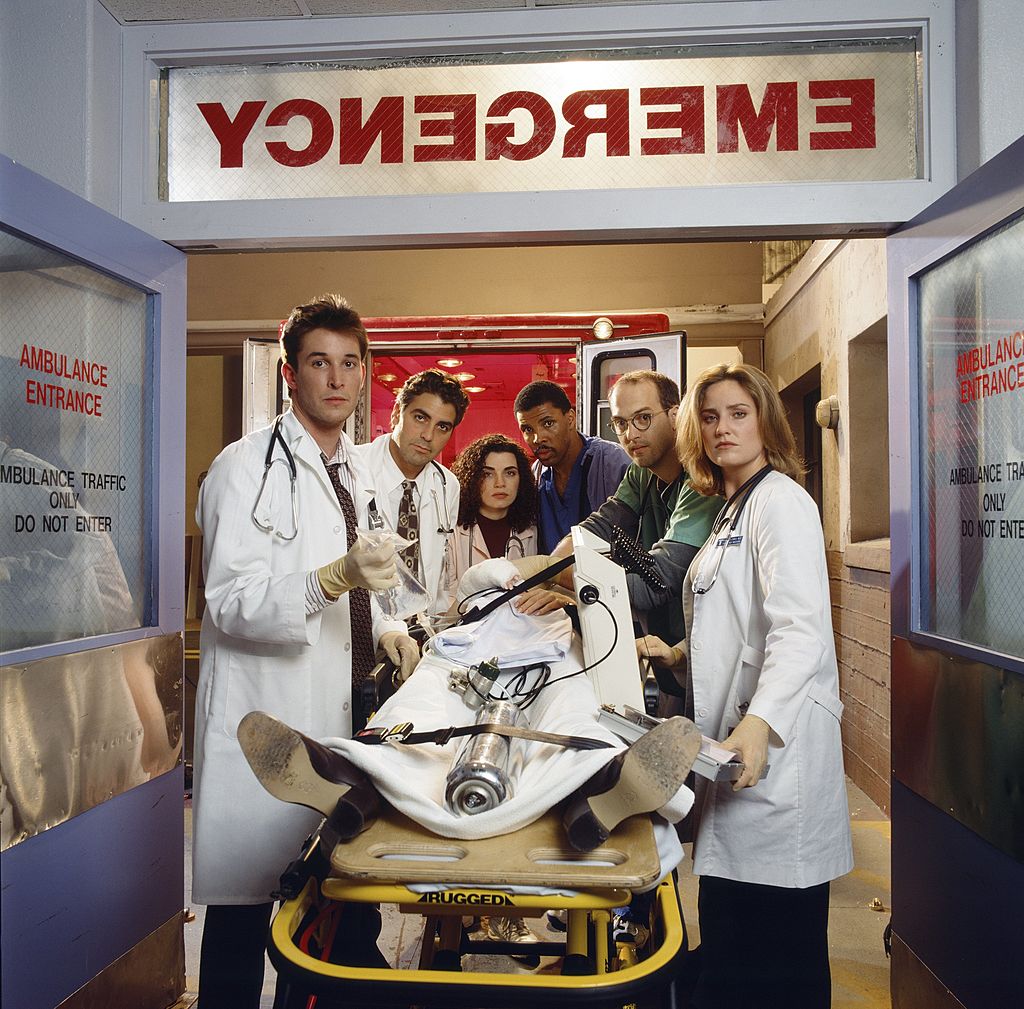 The cast of ER was vast, though it's worth catching up on where some select principle players are now — that guy named George Clooney notwithstanding.
Anthony Edwards (Mark Greene)
Even though he left after the eighth season, Anthony Edwards' Mark Greene was considered the main character of ER as Chief Resident. He was basically the center of most plots.
Edwards was already well-known as an actor in movies and TV before ER began. If you were alive during the mid-1980s, then you know his iconic role as Nick "Goose" Bradshaw in 1986's Top Gun. He was also in Revenge of the Nerds and later had a star turn in Mr. North.
On TV, he had a memorable turn as Mike Monroe on Northern Exposure, just before landing the role of Greene on ER. His character was killed off at the end of season eight, freeing him up to do other things, which he's done plenty. While he's taken a bit of a break from movies, his TV roles are still plentiful, including guest shots on Blue Bloods and a recurring role on Designated Survivor.
Sherry Stringfield (Susan Lewis)
Considered as one of the most important characters, Susan Lewis had an interesting trajectory on the show. The actress portraying her, Sherry Stringfield, left the show at the end of the third season to raise her new family, subsequently disappointing producers and fans.
She did return to reprise the role later on, then left the show again before the series ended. Stringfield ultimately became an inspiration for other actors to not be afraid to leave a show in favor of their personal lives.
Since leaving ER, she's worked steadily in various TV shows and TV movie roles. Most recently, you've seen her in a recurring part on Criminal Minds: Beyond Borders.
Noah Wyle (John Carter)
Noah Wyle only had a few roles in movies and TV when he won the role of John Carter on ER. He's one of the few cast members to stay with the show the longest, something you can argue could have potentially typecast him.
Thankfully, he's been able to reinvent himself as an actor since leaving ER. He's been in The Librarian TV franchise and in the popular sci-fi series Falling Skies. Plus, he acted in the critically-acclaimed The Romanoffs.
Movies have also been in the cards. As with some of his former ER colleagues, TV seems to suit his acting strengths.
Julianna Margulies (Carol Hathaway)
No doubt you remember when the character of Carol Hathaway was supposed to die by suicide in the pilot for ER. The popularity of the character and Julianna Margulies forced the producers to bring her back as a regular. Her romance with Clooney's Doug Ross is considered one of the greatest TV romances of all time.
Margulies left the show after the sixth season, followed by a guest appearance in the last season. Her ubiquitous presence in movies and TV endures with The Good Wife, her true crowning achievement, something nearly superseding her time on ER. Continuing guest shots on TV and movies go on, with The Hot Zone being her latest series run.
Eriq La Salle (Peter Benton) and Gloria Reuben (Jeanie Boulet)
Both Peter Benton and Jeanie Boulet dated briefly on ER, yet they didn't stay together. Both of the characters — played by Eriq La Salle and Gloria Reuben, respectively — stayed with the show for a good length of time. Both returned in the ER finale as special guests.
In the last decade, you've seen La Salle in various TV guest spot roles, including the cult favorite Under the Dome.
Reuben had some award nominations for her performance as Elizabeth Keckley in Steven Spielberg's Lincoln back in 2012. On TV, she's been seen in all the top TV shows, including as a regular on Mr. Robot.
George Clooney (Doug Ross)
Clooney is a household name and has gained even more fame since his time on ER. He's become a megastar having acted in an array of critically acclaimed films. He's also produced and directed several movies as well. The previously-infamous bachelor tied the knot with human rights attorney Amal Clooney and shares twins with his wife.