Where to Spot Another Wayans In Marlon Wayans' 'Sextuplets'
There are so many Wayans Brothers, but none of them are identical twins. So Marlon Wayans had to play all six Sextuplets himself. There was still room for one other Wayans in the Netflix original movie, and you may be surprised where you'll see him.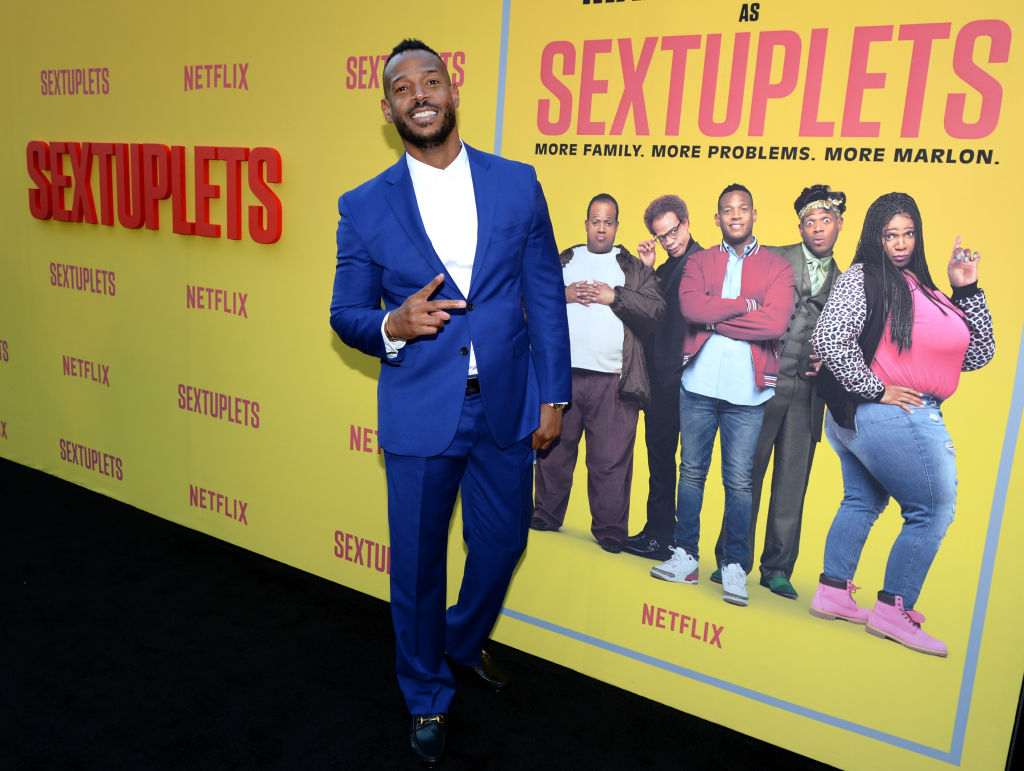 Marlon Wayans has played a White Chick. He's played a little man. For his latest comedy, Wayans plays six long lost twins who reunite when Alan (Wayans) decides to find his adoption records. Director Michael Tiddes revealed which secret Wayans Brother has a cameo in Sextuplets. Sextuplets premieres Friday, August 16 on Netflix.
Marlon Wayans can play all the 'Sextuplets' but someone has to play the back of his head
Since Marlon Wayans plays all six main characters in Sextuplets, many scenes in which siblings are talking to each other are performed by Wayans on both sides. Movie magic can put them together, but when you're looking over Alan's shoulder, someone still has to play the back of Alan's head.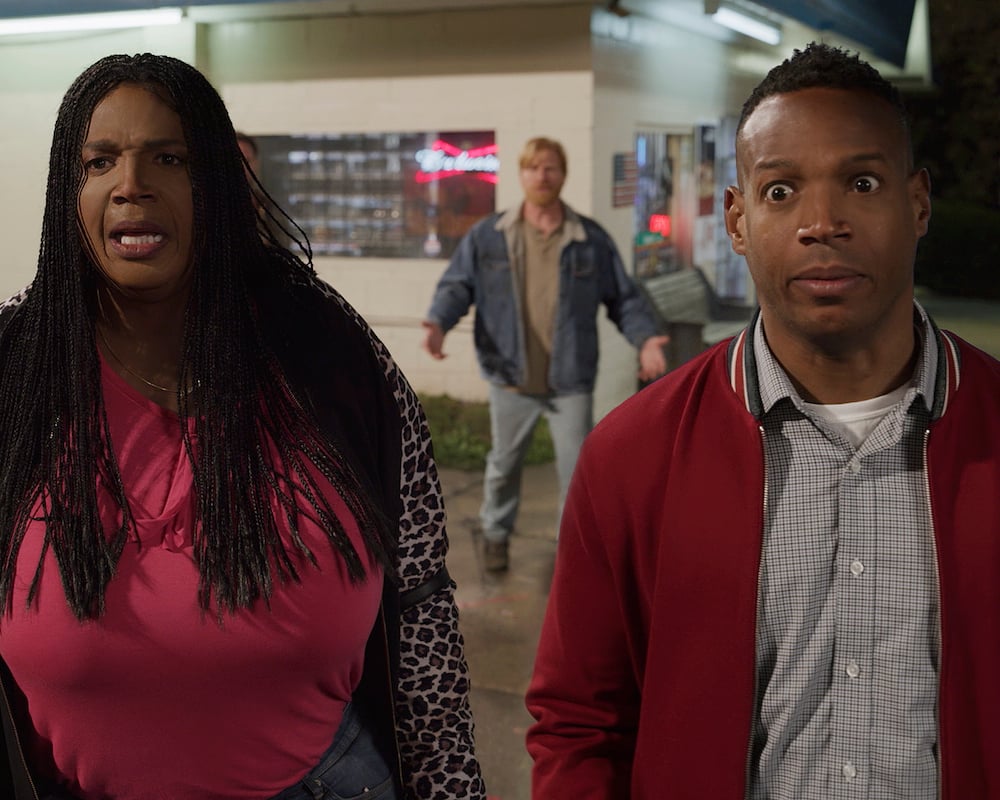 "Luckily, Marlon comes from a large family and we were lucky to be able to use his nephew, Greg Wayans, who happens to have the same almost exact skin tone, sized ear and head," Tiddes said. "So it was perfect. We were able to use him as his body double for most of the Alans that we needed. That was great."
Greg Wayans would help direct Alan when Marlon was playing other 'Sextuplets'
For scenes with multiple siblings, Tiddes would film Marlon playing each character with doubles and then combine all the Marlon Wayans performances. He'd try to start with Alan but when he had to play his brother Russell or sister Dawn first, Greg Wayans was there to help.
"I tried to do Alan first in most scenes because he was the straight man and he really was able to set the template for the scene," Tiddes said. "There were moments, because of shooting and wardrobe, we have to do Dawn sometimes first, Russell sometimes first."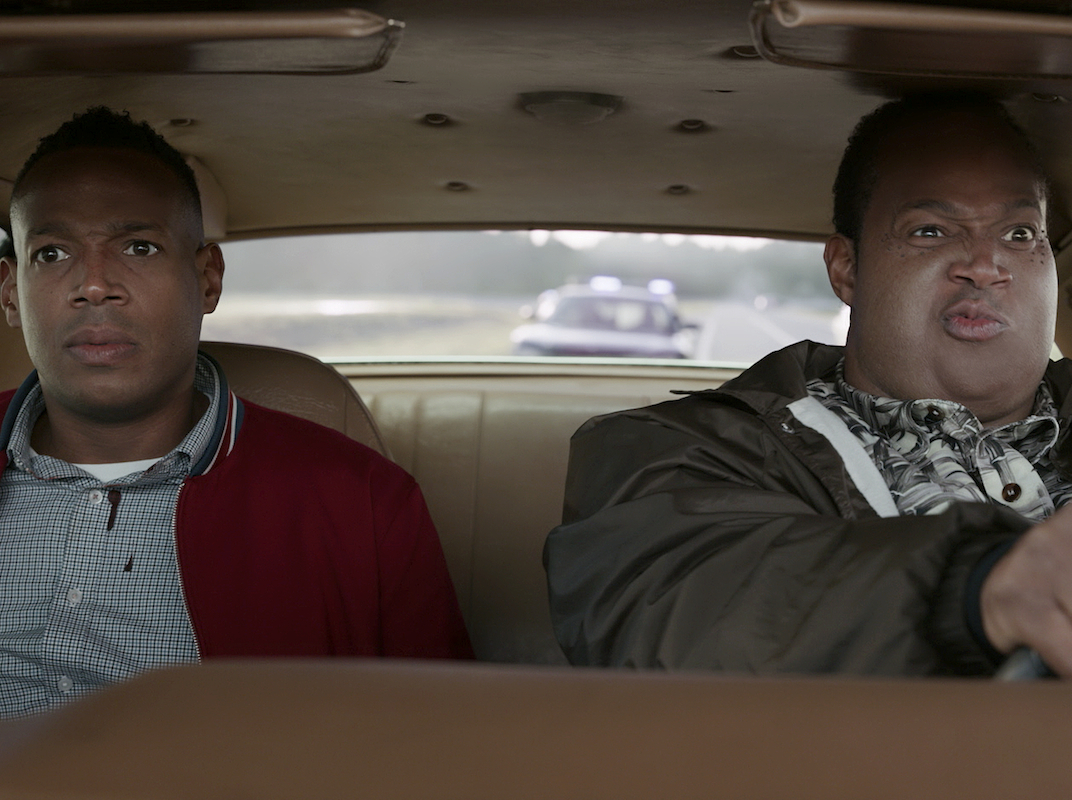 Even if Marlon had to play one of the wilder sextuplets first, he could instruct Greg how to represent Alan.
"When we did that, I worked Greg a little more intensely to really set the template for what Alan was doing in that scene," Tiddes said. "It was great to have Greg there on set and Marlon would be there going, 'You know what? Actually, I would walk this way and do this.' Okay, great, we can incorporate that right there and collaborate together in the moment and once again, set the tone and tempo for that scene."
Marlon Wayans is in every scene of 'Sextuplets,' sometimes six times
The sextuplets do more than simply talk to each other. The comedy is so elaborate that they are often in the same scene, crossing paths, handing each other things and manhandling each other.
"Those were real challenges too because most of these scenes are done over a number of days," Tiddes said. "So I had to have a real vision for what I wanted to happen in the scene. I had pre-block everything."
Marlon Wayans would have complicated sequences of moves to remember for each Sextuplet. Then he would perform them one character at a time.
"At the end, we had 16 motion control moments and we had over 32 marks on the ground for one character so that character moved 32 different places in that scene," Tiddes said. "It was this amazing map and we'd have to memorize everything that we needed."
Body doubles like Greg Wayans were helpful to choreograph the movements which Marlon could perform one by one.
"A lot of times I would go in and use body doubles, take photos for all the coverage beforehand, hang them up on a wall which was kind of daunting because sometimes we had 75 shots up there," Tiddes said. "Then throughout the four days of shooting that scene we would just go through and I would just mark off each shot as I went along, kind of like a visual storyboard."
The crew got happier and happier as each photo got checked off.
"[It] also helped really visualize for the crew what we were doing and let them be involved too," Tiddes said. "So they knew we were making strides towards finishing the scene and doing it correctly."