Where Will SuperM Tour in the US?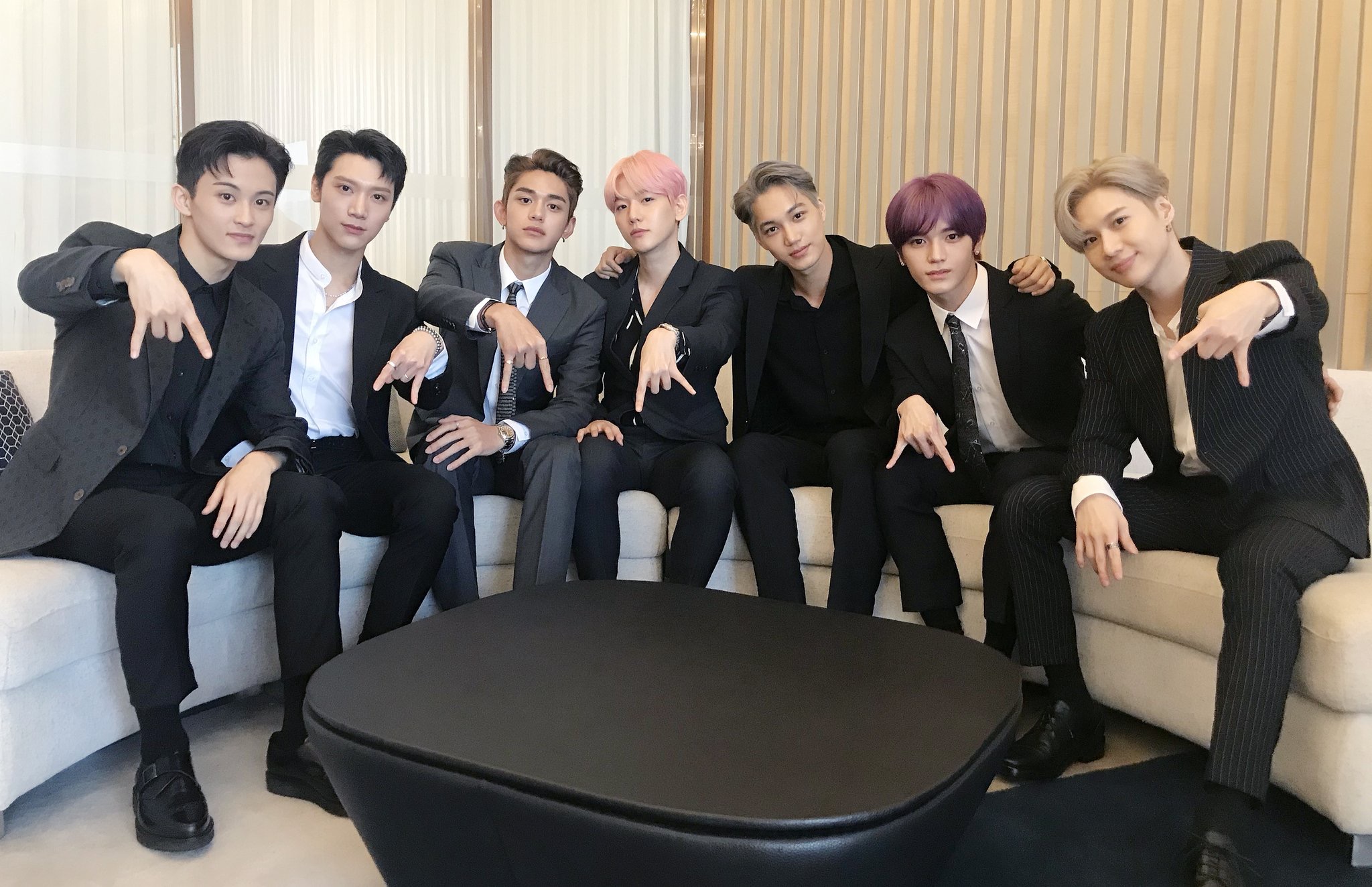 SuperM just released their debut album, SuperM – The 1st Mini Album. On Oct. 4, the group also released a music video for their single, "Jopping." SuperM's first concert is Oct. 5 in Los Angeles. After that, the group will embark on a tour with stops in the U.S. and Canada.
SuperM's first concert is in LA
SuperM's first concert is Oct. 5 in LA. The group will perform at Capitol Records, who handles promotions for SuperM. The concert is a free event and there will also be a pop-up event before the show that is free and open to the public. 
Tickets were claimed minutes after the concert announcement went live on SuperM's official website. For fans not able to attend the concert, it will be livestreamed on YouTube. Although resale tickets are available, SuperM encouraged fans not to buy tickets since the event is supposed to be free.
The group's Twitter account wrote, "We're so excited to see you at our first performance as SuperM in LA on Oct 5 7PM PDT! This is a free event and we hope you don't pay for resale tickets! If you missed out on tix, don't worry! We'll be live streaming the event on YouTube so you'll be able to join us!"
SuperM will tour in the US and Canada
Before SuperM's album dropped, the group announced their first tour. Tickets went on sale the same day as SuperM's first concert, Oct. 5. The group will perform in venues across the U.S. and in Canada. 
SuperM's first tour stop is in Fort Worth, Texas at the Dickies Arena on Nov. 11. The group will then perform on Nov. 13 in Chicago, Ill. at the United Center. Two days later, SuperM performs in Atlanta, Ga. at the Infinite Energy Arena on Nov. 15.
SuperM then moves on to Washington D.C. on Nov. 17 where they will perform at the Eaglebank Arena. The group's next show is in New York City at Madison Square Garden on Nov. 19. This is their final concert in 2019. 
The group resumes their tour in 2020 with a performance at the Viejas Arena on Jan. 30 in San Diego. SuperM performs in LA on Feb.1 at The Forum and on Feb.2 at the SAP Center in San Jose, Calif. On Feb. 4, the group will perform at the ShoWare Center in Seattle. 
Their last announced concert is on Feb.6 at the Rogers Arena in Vancouver. Even though this is the last announced date, the graphic says more dates will be announced.
The group released the music video for 'Jopping' on Oct. 4
When SuperM released their first album, they also released a music video for their lead single, "Jopping." The music video featured intense special effects and showed off SuperM's dance, rap, and vocal skills. While fans were hesitant about the lyrics of "Jopping" originally, a majority of SuperM fans posted about how much they liked the music video on social media. 
"SUPER M's MUSIC VIDEO IS LITERALLY THE MOST BEAUTIFUL THING I HAVE EVER SEEN ITS LITERALLY OUTDONE EVERY MUSIC VIDEO TO DROP THIS YEAR #SuperM_Jopping," wrote a fan on Twitter. 
"the music video which makes my jaw dropping while watching it #SuperM_Jopping," another fan tweeted.