Which 5 'Boy Meets World' Cast Members Just Had A Reunion?
Get ready to sing the theme song to Boy Meets World throughout this whole article. If you were a fan of the hit '90s sitcom, you're in luck: A few of the cast members recently got together at an event. Here's a look.
'Boy Meets World' aired on ABC 
The sitcom first began airing on ABC in 1993. It followed Corey Matthews, a junior high student, and his best friend Shawn Hunter. The series was simply about them growing and changing, especially as when it came to school and their teacher, Mr. Feeny. The Matthews family was also frequently featured, including Corey's parents and siblings.
Though celebrated by Gen-Xers and Millennials, the series was prone to a common problem that many of the time suffered from: inconsistency. For example, Corey's brother Eric went from a mean jock to a complete buffoon over the series run. And Topanga had at least three different sets of parents.
The series evolved and changed over time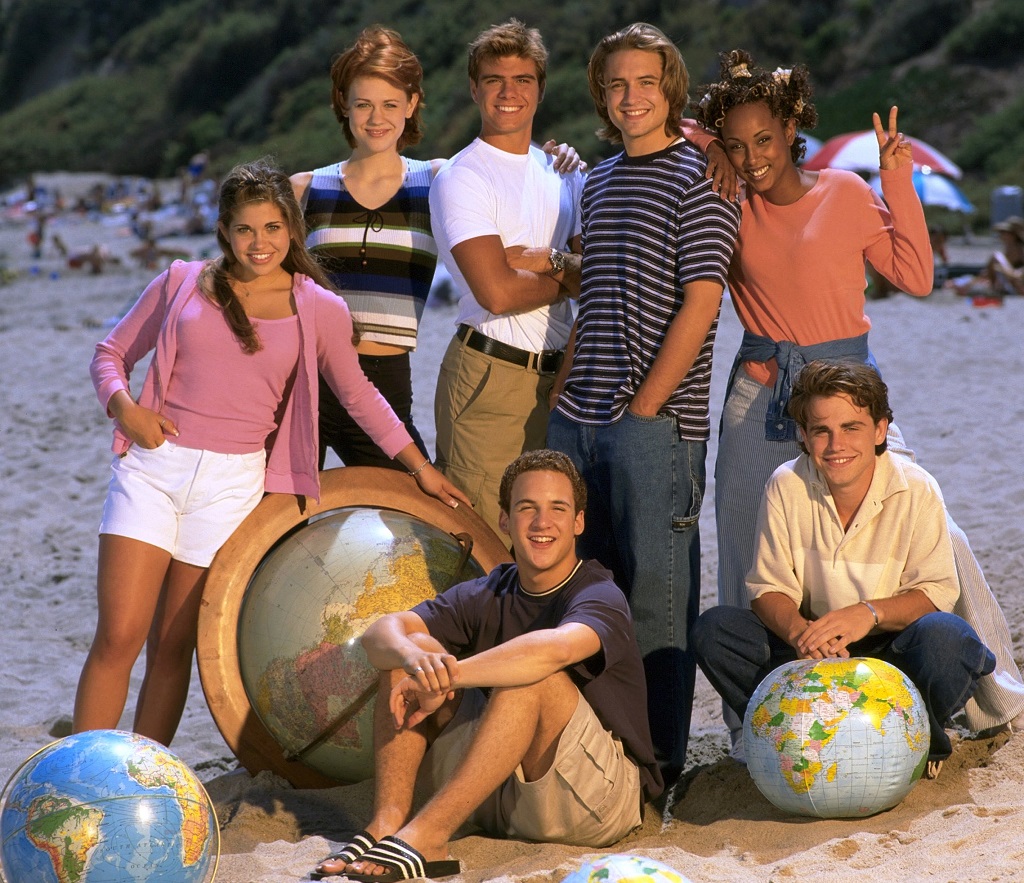 Boy Meets World quickly became a sensation. The series aired for a total of seven seasons, concluding in May 2000. And a lot changed along the way for the characters and the show's audience.
Corey and his classmate, Topanga, became a couple, which was a common theme throughout most of the series. As the actors and characters aged, they transitioned to a college setting. Other characters were introduced, such as Shawn's girlfriend, Angela, and Eric's roommates Rachel and Jack.
The Girl Meets World spinoff brought the cast back together
In the past five to ten years, we've been experiencing a wave of '90s nostalgia. This has been exhibited prominently in the frequent reboots and revivals we've seen grace our TV screens. And Boy Meets World was not immune to this wave.
The series, titled Girl Meets World, mimics its predecessor, as Cory and Topanga's daughter, Riley, enters her teenage years. The timing was perfect, as it allowed for parents who grew up with the original series and their young children to watch together. Sadly, it only lasted for three seasons — however, this was more than enough time to bring together the original gang on a few occasions for reunion episodes.
Now, they appear at conventions together
In case you haven't heard, the world of conventions isn't just for comic book fans these days. And when you're the star of a hit '90s TV show that just won't seem to go away, what else can you do but show up?
At a recent Fan Expo in Boston, five of the core Boy Meets World cast members were reunited: Will Friedle (Eric), Rider Strong (Shawn), William Daniels (Mr. Feeny), Danielle Fishel (Topanga), and Ben Savage (Corey). They hammed it up for the camera, took photos with fans, and much more.
What are the stars of Boy Meets World doing today?
The cast of Boy Meets World isn't exactly thriving in today's entertainment world. Since Girl Meets World ended, Savage has made just a few TV appearances, including a four-episode arc on the CMT series Still the King. Fishel has fared about the same, though she stays busy with voice work and even a bit of directing.
Speaking of providing vocals for animation, this is also how Friedle makes a living. You may recognize his voice from video games like Lego Marvel Super Heroes and TV series such as Teen Titans Go! Strong took a page out of Friedle's book, voicing characters for Disney series such as Mighty Magiswords. 
As for Daniels? It may not surprise you to learn that 92-year-old is essentially retired. Girl Meets World marks his only TV appearance since Grey's Anatomy in 2012.