Which 'Below Deck' Cast Members Could Return to 'Below Deck Med' 4, Where Was It Filmed and What Did It Cost?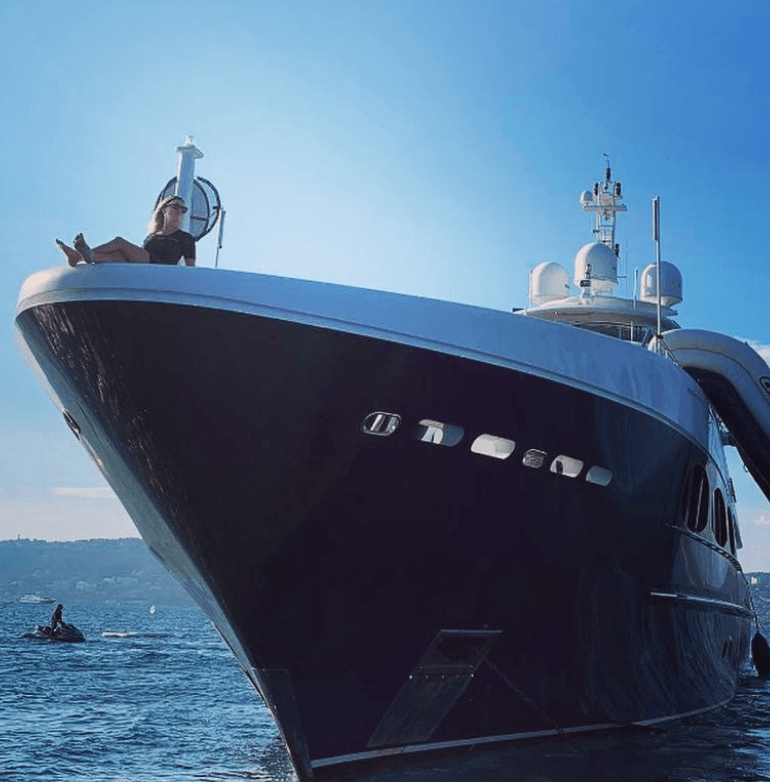 Below Deck fans who are bracing themselves for withdrawal when the season ends can take heart. A new season is on the way with a cast and destination likely to satisfy a craving for drama on the high seas. While fans may have to fill a few months other ways, the show goes on later this spring.
In typical Bravo fashion, Below Deck Mediterranean will cycle in to get fans ready for summer. The previous Below Deck Med season was hot enough, so once fans see the cast and mashup returns, they can rest easy.
In addition to who is on the next installment, fans also want to know which exotic destination is chosen (and what it costs charter guests). The production team, 51 Minds has done an amazing job of scouting out some of the most desirable spots like Tahiti for Below Deck and Amalfi Coast for Below Deck Med. So here's a sneak peek passport into the next Below Deck Med.
The destination is considered to be one of the 'most prestigious' for yachting
An open call for charter guests revealed the delicious destination, which should provide fans with an abundance of eye candy. "Bravo's hit TV series Below Deck Mediterranean is getting ready to embark on its fourth season chartering around one of Europe's most prestigious yachting destinations: the South of France!" according to Upscale Charter.
"The South of France is just a short cruise away from all major yachting hubs of the French Riviera: Monaco, Nice, Antibes, Golfe Juan, Cannes and St. Tropez. Charter guests will be able to enjoy hidden bays and coves while traveling between these historic cities," Upscale Charter wrote. The post offered three or four-day charters, beginning in September, and wrapping up in mid-October.
How much does this season cost guests?
Anyone going to the Monaco @mys_monaco next week?
I'll be there Friday and hope to see some old and new friends! #MYS2018 #BelowDeckMed #Monaco Photo: Yvan Grubski pic.twitter.com/JhYEsNDBdz

— Captain Sandy Yawn (@CaptSandyYawn) September 20, 2018
It is no secret that charter guests get a price break for being on Below Deck. Because it takes a lot of guts to allow a production company to film and air your luxury getaway. For this season, guests paid $45,000 for a two night, three-day charter. Or $50,000 for a three night, four-day charter.
The price covered round-trip economy airfare to Nice for up to eight guests. Also, hotel accommodations the night before and after charter for up to four rooms. Plus all food and beverages are covered while on charter. For those extra high-end activities like offsite scuba trips or super expensive champagne, for instance, the company required $1,000 which can be applied.
The tour company was also clear about tipping too. "Additionally, the charter group is responsible for the cash tip which is typically 20% of the original, full price charter fee – not the discounted price. On average, the gratuity per charter has been between $15K to $20K and is solely at the discretion of the charter group and the sky is the limit."
Who might return?
https://www.instagram.com/p/BpJy0bJBU43/
Currently, rumors swirl that Captain Sandy Yawn will be back at the helm again. Which makes sense as she's steadily been a fan favorite and positive vibe on the show. However, other returning cast members, while still rumors, seem to be more concrete.
An Instagram image shared by French restaurant, Le Plongeoir showed several cast members, many are recognizable from other seasons. Likely cast members include Chef Ben Robinson, deckhand Colin Macy-O'Toole, chief stew Hannah Ferrier, and deckhand Joao Franco. Many new faces appear to be added to the cast too (and the drama).
Cast members would not confirm (or deny) they are on the show, however, some Instagram hints point to fan favorites returning. For instance, this fabulous photo of Ferrier perched on a ship in France is a pretty big clue. Plus she wrote this on a recent Instagram image, "After 15 weeks away it is soooooo good to back in this beautiful city and surrounded by my gorgeous friends and family. Couldn't feel more blessed and lucky to have them." This image of Franco in Cannes is another likely confirmation. Plus, a photo of Franco possibly reveals the season's uniform design and color.  Get ready for more salty fun.
Check out The Cheat Sheet on Facebook!