Which 'Below Deck' Cast Won't Leave Home Without Coconut Oil?
Before the Below Deck cast departed for Thailand they made sure to pack at least a few "must have's" in their bag. From special snacks to yacht-friendly shoes, the Valor crew was ready for six weeks of action-packed charters.
Of course, crew members brought the usual items and clothing, although Captain Lee Rosbach observed in his blog perhaps the team should have had extra uniforms. "I can see right off that we probably didn't order enough uniforms because Thailand is really hot and we are going thru uniforms at a rapid rate, the laundry will be working OT to keep up," he observed.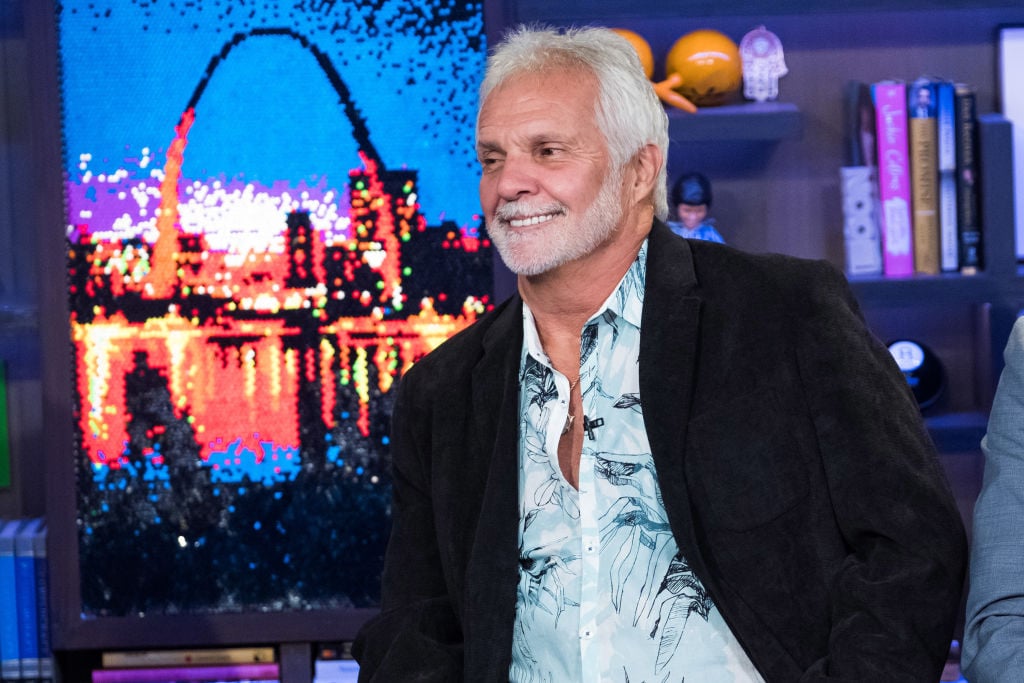 Sweaty uniforms aside, the crew shared what they couldn't leave home without. One crew member finds that going anywhere without some coconut oil is never going to happen.
Why coconut oil?
Even though he could include it in provisioning, it might make a little sense for chef Kevin Dobson to schlep his favorite brand of coconut oil on charter. But it isn't Dobson who brought coconut oil. And the oil is not intended for cooking either.
Instead, deckhand Tanner Sterback is the one who travels with coconut oil. And traveling with coconut oil isn't something new for Sterback. "I've been getting made fun of it since college," he admits. "But, moisturizer. Keeps me pretty."
While Sterback uses coconut oil to keep his skin in check, third stew Courtney Skippon sticks to actual skincare products. "Love a good serum and a moisturizer," she insists.
What utility items does the crew bring?
Second stew Simone Mashile tries to stay fit on charter. "I carry these pilates weights and I carry these bands," she says. "So when I have extra time to work out and get endorphins going." Mashile also brought some unusual snacks like jackfruit and (possibly) dried sardines. But she wasn't sure she'd eat it.
Like most chefs, Dobson carries his favorite set of knives. He also likes to bring a good pair of sweatpants too. Deckhand Brian de Saint Pern has a binder that holds all his information. "Passports, I.D.'s, all my tickets, financial stuff," he says showing the well-organized binder.
Bosun Ashton Pienaar makes sure he has a good watch and his Leatherman in tow. Also, "A good pair of sunnies," he says, referring to protectant sunglasses. de Saint Pern agrees. "Especially with my blue eyes, I have sensitive eyes," he says. 
As far as fashion goes, never wear high heels
Chief stew Kate Chastain has worked on yachts long enough to know you should always bring a good wedge heel for going out. Because you never want to wear high heels in a resort beach town, "Because you look like a hooker," she exclaims. Also, for a cute bag, she prefers something small with a chain that can double as a clutch.
She also says wearing cute, but appropriate pajamas is ideal since you are living in close quarters with other people. Skippon adds that a sleep mask is also important.
Mashile has a pretty sarong which she says her mother hates. "Like it's so old, like 20 years old, but it reminds me of my childhood," she says. Chastain also shares a quirky bag for carrying several items, not to mention a set of unique hair jewels for her updo's.
What about the quirky things?
Dobson says he carries a black marble with him everywhere he goes. "I just think it gives me good luck," he says. Rosbach, of course, won't leave home without photos of his wife, Mary Anne. Sterback has a keychain he procured from a deaf wood sculptor on the street. "He sculpted this and I got it for my niece."
Rosbach also has some gorgeous treasures, which include an ornately designed elephant. "It's kinda cool," he says. "It can hold stuff." Plus he has a tea set that won't be holding tea. "I'm probably going to fill with good scotch or whiskey," he says.