Which 'Below Deck' Chef Could Be Ready To Replace Chef Mila on 'Below Deck Med?'
The big question plaguing Below Deck Mediterranean is who will replace Chef Mila Kolomeitseva. Although the short-cut chef has yet to actually be fired, rumors about who could possibly replace her swirled since episode one.
Kolomeitseva kicked off her season with food poisoning. Although she managed to prepare meals for the guests, that wasn't necessarily a good thing. Her version of "Mexican night" horrified the crew. Chief stew Hannah Ferrier even had to lie about why she wouldn't serve the nachos Kolomeitseva prepared for guests too.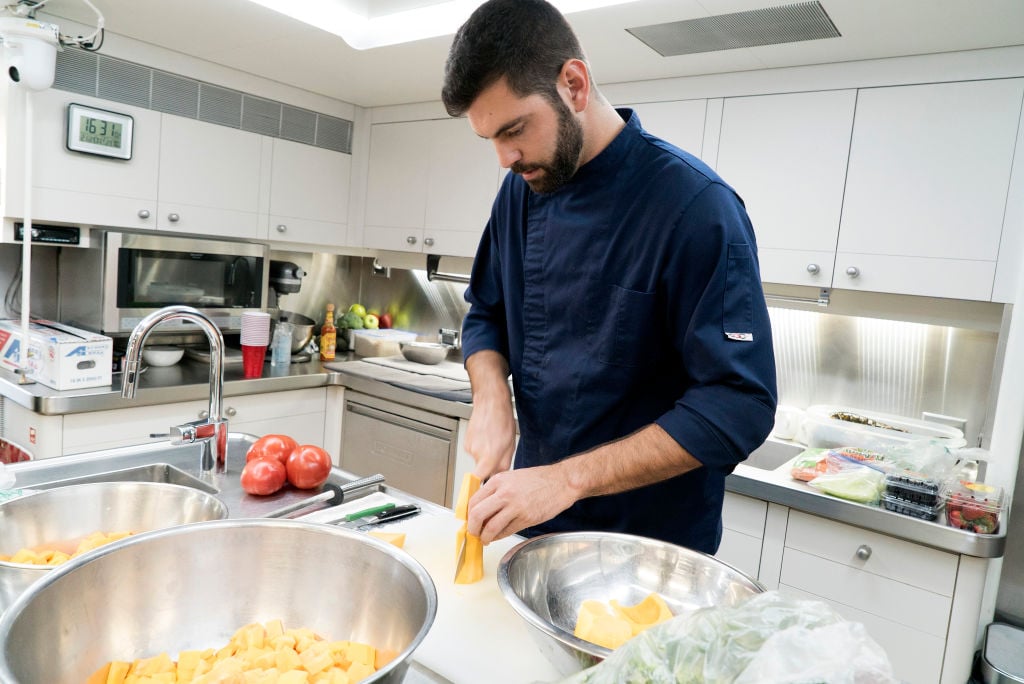 While Kolomeitseva muddled along, it became abundantly clear to the crew that this chef was not up to the task. The minute the Old El Paso enchiladas hit the table, fans speculated who will replace Kolomeitseva.
Chef Ben won't be saving the day
Rumblings started that Chef Ben Robinson would be swooping in to cook for guests before the season began. What may have started the rumors was a photo posted by French restaurant, Le Plongeoirthat. The picture includes most of the current Below Deck Med crew, plus Robinson.
Robinson was also tweeting quite a bit during the first episode about Kolomeitseva's skills. "First she's ill, now it's tacos… This may not be a healthy start to the season," he tweeted during the season premiere.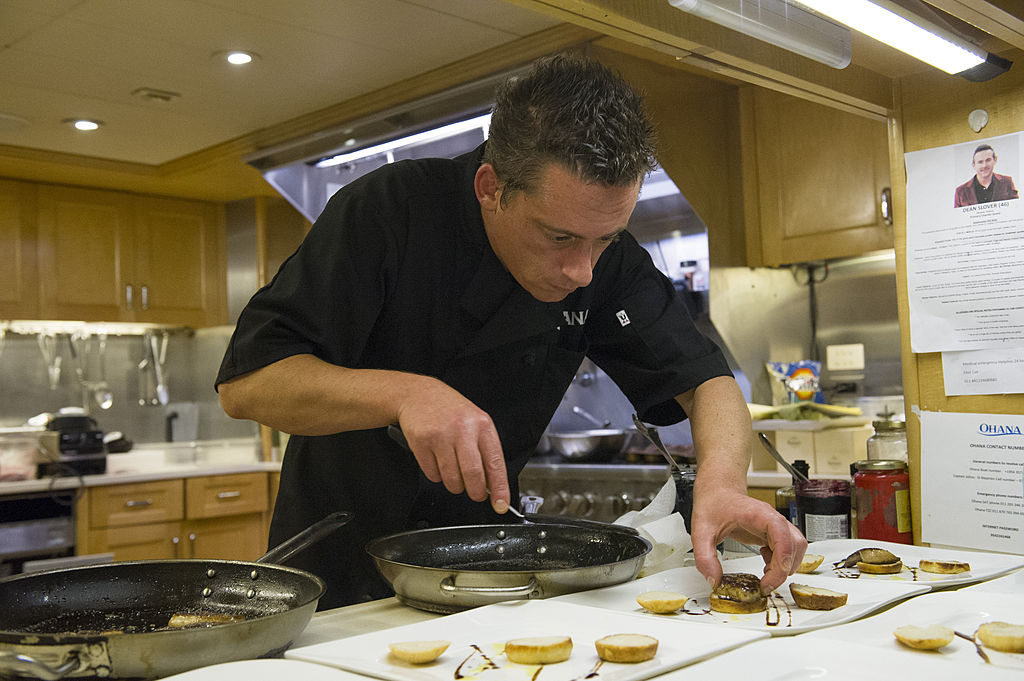 But Ferrier put rumors to rest once and all. During her appearance on Watch What Happens Live with Andy Cohen she explained the image at Le Plongeoirthat. "Ben was in Monaco and we were having a night out and I decided to invite him," she said. "I thought he'd like to meet the crew." She added,  "Ben doesn't replace Mila," she said. "Sorry."
If not Ben, what about…
Of course stew Anastasia Surmava is showing her cooking talents already. When Captain Sandy Yawn learns that Kolomeitseva is struggling she enlists Surmava to "assist." Surmava shared that she grew up cooking with her mother who is a professional baker.
But will Yawn tap Surmava to completely take over? Or can she find someone to replace Kolomeitseva on short notice? Yawn has mentioned on Twitter how challenging it is to find replacement crew members while on charter.
But in a recent Twitter thread, one former Below Deck chef hinted about being ready to take over. A Twitter fan asked Yawn why she doesn't just replace Kolomeitseva. Yawn replied, "I don't think they would do that. I really believe the chef's CV was well…not accurate. It [is] hard to find another chef that fast. Believe me I'm looking! " Underneath Yawn's response were two emojis from Chef Matt Burns from Below Deck season five.
Could Chef Matt be the one?
Burns retreated to living a private life after his one season of Below Deck. He showed off some pretty impressive culinary skills while on the show but was dealing with heartbreak from back home. Burns said sometimes his sadness seemed to inhibit the full extent of his cooking during the season.
He told Bravo's The Daily Dish after the show wrapped he and his betrothed tried to rekindle their romance but quickly parted ways. Then Burns did some soul searching and traveling. He's now the owner of Hunnions and The Brick Food House, according to his private Instagram.
While it looks like Burns is living his best life, could he be ready to embark upon more adventure on the high seas? He's not saying, but his tweet was the first one he's written in 2019. Could it be a clue or just a coincidence?
Find out when Below Deck Mediterranean airs on Bravo Monday night at 9/8c.