Which 'Big Little Lies' Cast Member Has Won the Most Oscars?
Imagine assembling a cast like the one on Season One of HBO's Big Little Lies. The first major hurdle would be getting in-demand actresses like Nicole Kidman and Reese Witherspoon free at the same time. Once you managed that, you'd have to fill out the supporting cast.
With Shailene Woodley, Zoe Kravitz, and Adam Scott also on the roster, your job wouldn't get much easier from there. But after pulling all this off for the show's successful first season, the job got even tougher for the second installment.
That's because Meryl Streep joined the cast for Season Two. Not only did that shift the balance of power within the show; it also shook up the hierarchy as far as Academy Award wins went.
While both Kidman and Witherspoon had Oscars to their names, neither actress (nor anyone else on the cast) could come close to the number of awards Streep has racked up over the years.
Streep's 3 Oscars on 21 nominations pace all living actors.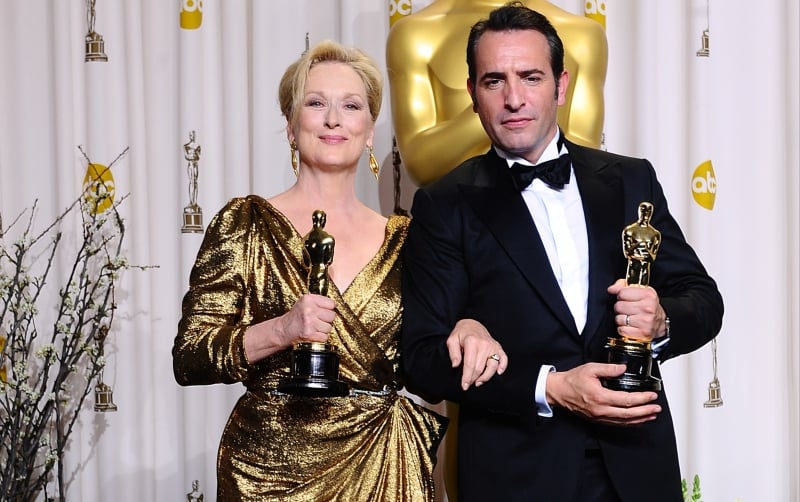 While no one on the cast of Big Little Lies comes close to Streep's Oscar nomination count, neither does anyone else (living or dead). Her 21 nominations (including 17 for Best Actress) are the most any performer has ever received.
Streep won the Oscar on three occasions: for Kramer vs. Kramer (1979), Sophie's Choice (1982), and The Iron Lady (2011). With those wins, she ties Jack Nicholson for the most by a living actor. Only one person — Katherine Hepburn, with four wins — can claim more in history.
As for Witherspoon, the diminutive actress has one Oscar (2005's Walk the Line) on two nominations. In Kidman's case, the Australian actress also has one win (2002's The Hours), though she has double the amount of nominations compared to Witherspoon.
Of course, it's not all about the awards. For some performers, it's also about how much you get paid to work on a project. A certain amount of respect comes with that.
Streep has more hardware, but Kidman and Witherspoon have higher salaries.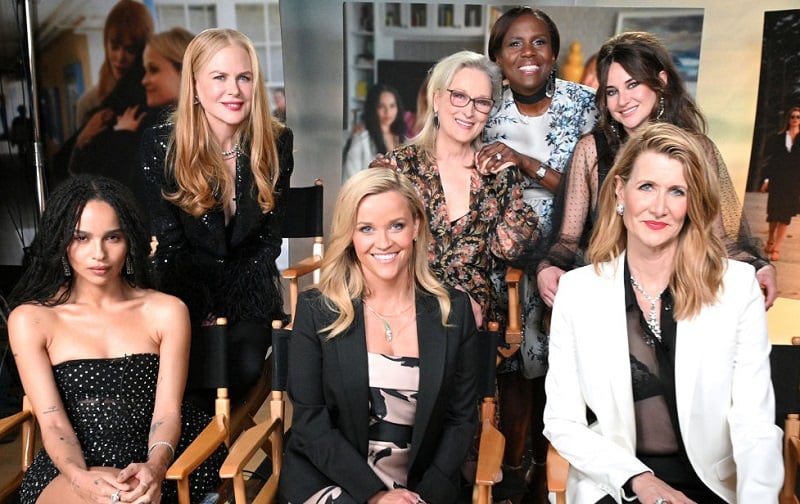 Certainly, no one can compete with Streep on the awards front, but Witherspoon and Kidman can both claim a higher salary on Season Two of Big Little Lies. According to reports, both make in the neighborhood of $1 million per episode for acting and executive producing work.
As for Streep, she's definitely getting her fair share as well. Shortly after she joined the project, Variety reported she would earn $800,000 per episode. That turned one seven-episode season of an HBO series into a $5.6 million payday for the screen legend.
While these three actresses rank at the top of show's payroll, both Woodley and Kravitz earn somewhere in the mid-six figures. So there wasn't any bickering about pay on this set.
If you catch any interviews with the cast of Big Little Lies, you might consider it remarkable how happy the cast members seem to be around one another. With material this good and the pay on the same level, it's not hard to guess why.
Also see: How Much Did Meryl Streep Get Paid for 'Big Little Lies'?