Which Celebrities Have Wiped out During Awards Shows?
Actor Rami Malek's epic wipeout after the Oscars joins the ranks of a number of celebrities who ate it during Hollywood's biggest night.
To Maleks' credit, at least he only fell after the show was over. The Oscar winner was walking by the stage one minute and then "poof" he went down. And went down hard. Audio picked up a "thud" as he seemed to totally face-plant on the ground. Onlookers seemed extremely concerned and paramedics were even called to ensure he wasn't wounded.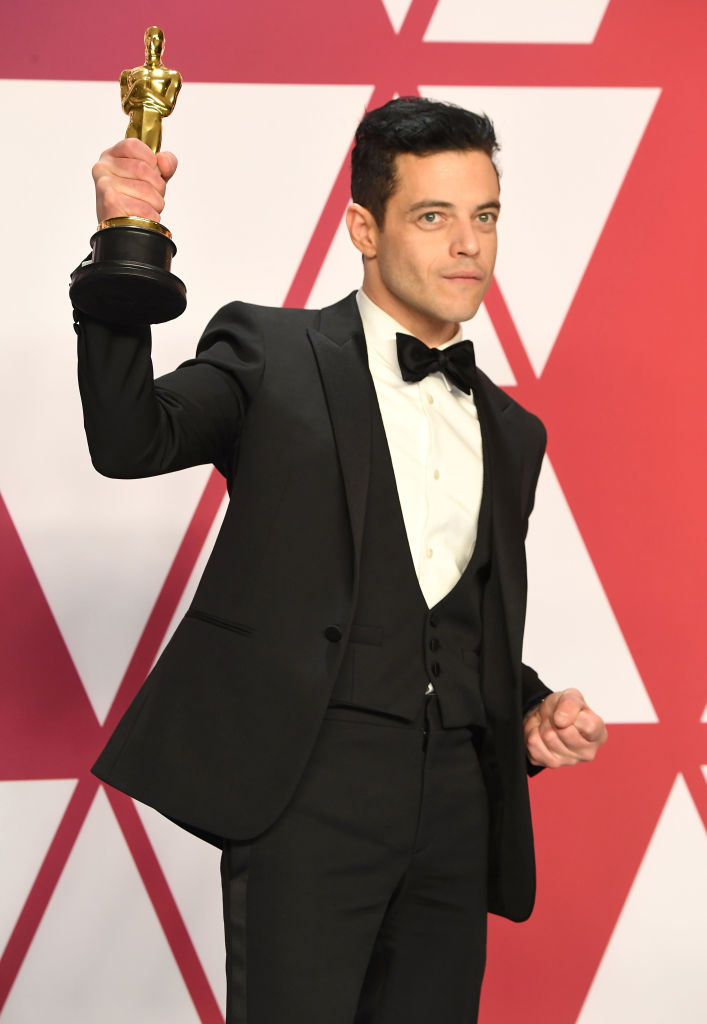 Thankfully Malek was totally fine and went onto party the night away. But other celebrities were not as lucky to "greet the ground" after the ceremony. No, some had their wipeouts either during or on the red carpet.
Jennifer Lawrence up the stairs
J-Law famously won Best Actress for Silver Linings Playbook during the 2013 Oscars, but her dress got the best of her on her way up the stairs. As the actress made her way to the podium she tripped on her dress, gracefully falling on the steps. She paused momentarily, got up and kept walking.
When reporters asked Lawernce about the fall. "Was that on purpose? Absolutely," she joked.
Jennifer Lawrence meets the red carpet (again)
Maybe she wanted to make sure she got that fall just right. Because the following year, Lawrence ate it on the red carpet going into the Oscars. E News caught Lawrence exiting her limo, waving and then wiping out
Entertainment Weekly tweeted, "Jennifer Lawrence: I did trip over a cone. I'm… not safe." Lawrence is pretty well-known for falling during big public events. She also fell on the red carpet during the Hunger Games films.
Amy Schumer's stunt fall
J-Law's buddy Amy Schumer didn't want to be left out of the wipeout club. She staged a wipeout at the Time 100 Gala, Today reports.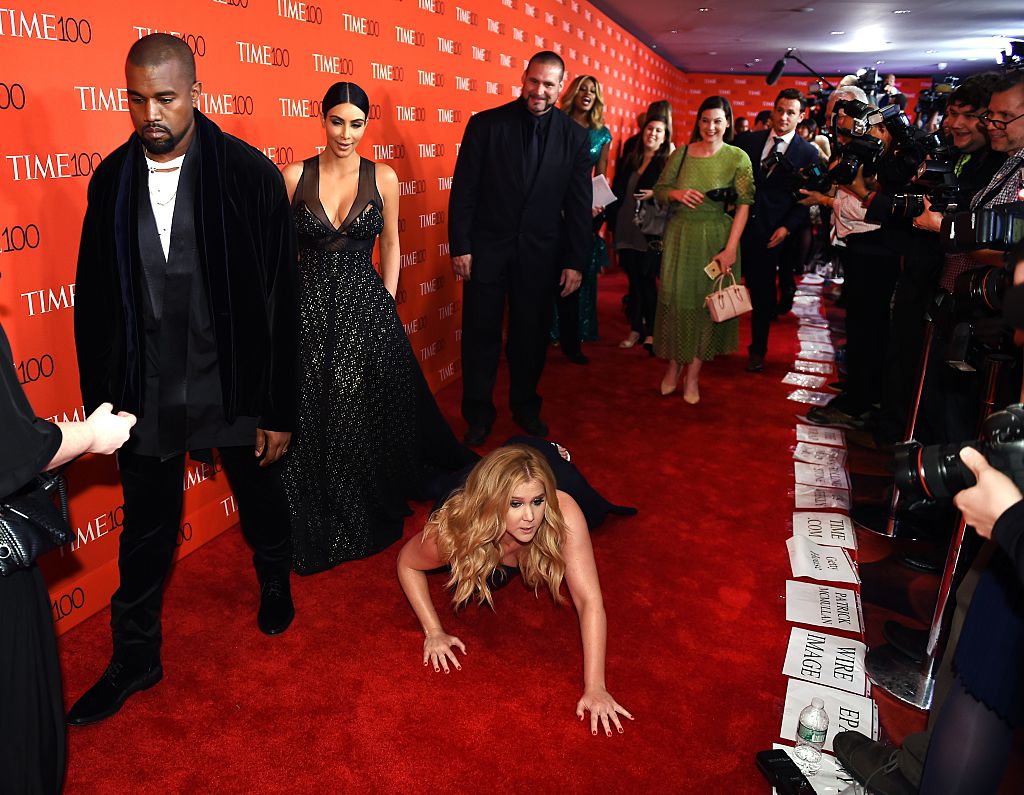 Schumer saw that Kanye West and Kim Kardashian were on the carpet so she faked a fall right in front of West's feet. The best part is that the couple paused, looked at Schumer and then kept on walking.
Blanca Blanco making an entrance
Actress Blanca Blanco took a tumble on the stairs while making an entrance during the 2019 Oscars, Mirror reports. Blanco went up the stairs but took a spill.
She was photographed raising her hand to tell photographers to stop photographing her. Blanco looked none too pleased. After composing herself, Blanco rose and entered the ceremony.
Emma Thompson takes a tumble (and has a giggle)
During her Hand and Footprint Ceremony at the TLC Chinese Theatre in 2013, Emma Thompson kept her sense of humor after she fell on the red carpet, US Weekly reports. After removing her hands and high heels from the cement, the actress tripped. She regained her footing but then completely fell.
She humorously took the microphone and made a declaration. "Saving Mr. Bankswas one of the best experiences of my whole life and I shall never forget. And this shall insure that I will never forget it. I might have to sit in that cement rather than anything else . . . come on let's get on with it, I can't stand it a moment longer!"
Heidi Klum's dance skit
While hosting the 2008 Emmy Awards, Heidi Klum took a huge spill during a dance skit with co-host Tom Bergeron, Daily Mail reports. The two were performing a dance on stage when Bergeron dropped Klum. Her thigh appeared to take the brunt of the fall. She showed photographers a huge bruise, which quickly emerged.
Kelsey Grammer falls off the stage
While it wasn't at an awards show, Grammer's fall was certainly noteworthy. Grammer was presenting at Disney's 50th celebration in 2009. He was in the middle of a thoughtful sentence. walking the stage and then suddenly he walked right off the stage.
According to a commenter on MousePlanet, "The Aladdin stage is jagged along the front edge." Grammer seemed stunned and for a moment, perhaps injured. However, after a few minutes he returned to the stage and continued his presentation.
Check out The Cheat Sheet on Facebook!