Which Celebrities Will Appear on Jerry O'Connell's New Show (And Who Definitely Won't)?
Actor Jerry O'Connell hopes Bravo fans who love Watch What Happens Live with Andy Cohen will get the same feel from his new daytime talk show.
O'Connell's new talk show, slated to air August 12 on select Fox stations is simply titled,  Jerry O. The Bravo superfan shared a smidge about what fans can expect from his show when he appeared recently on WWHL. He plans to "push the envelope" just like host Andy Cohen and said. "I'm going to put the pedal to the Andy!"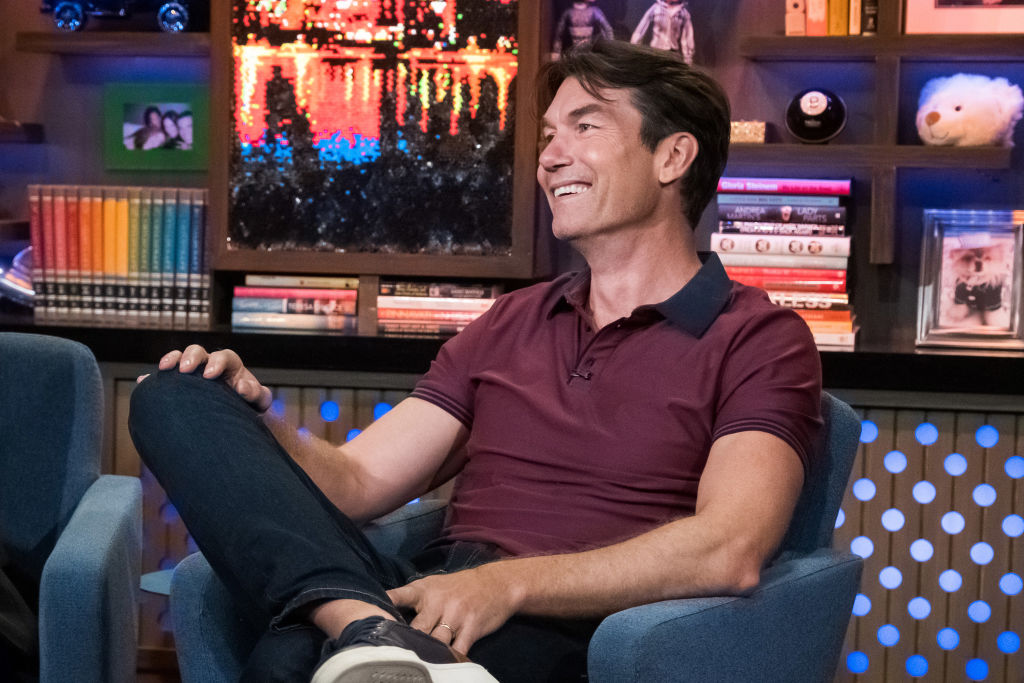 That means guests may be tossed some pretty unexpected questions and possibly end up in the hot seat. O'Connell just released the lineup for the first week, plus he shared who he wouldn't invite to be on the show.
The first guest should be a blast
O'Connell stacked the celebrity list high with Kelly Ripa being his first guest on August 12. Most Bravo fans know Ripa is probably as up on Bravo-speak as O'Connell so they may possibly dish on their favorite shows. This isn't O'Connell's first gig with Ripa.
He was originally considered for the co-host role on Ripa's daytime talk show. "I co-hosted the Live! With Kelly, now Live! With Kelly and Ryan show… I love her," O'Connell told E News in 2017. "It's just, there's really nothing like it. It just happens right there. The prep time is not a lot. There's something super fun about it, and I've said it before and I'll say it again, doing it with her, Kelly's the best!"
Although O'Connell didn't score the gig, he was thrilled that Ryan Seacrest got the opportunity. "He's great. He's an old friend of all of ours," O'Connell said. "I know him, and he's great for that job."
These 'Real Housewives' make an appearance
O'Connell doesn't stop with Ripa. He welcomes the "Tres Amigas" on day two of the show. Shannon Beador, Vicki Gunvalson and Tamra Judge from The Real Housewives of Orange County join O'Connell to keep the banter going. Beador was a co-guest when O'Connell recently appeared on WWHL.
Then, Retta arrives the next day, followed by his lovely wife, Rebecca Romijn, Vivica A. Fox and Jim Gaffigan. O'Connell has been exercising his talk show chops. He filled in for talk show host Wendy Williams for quite some time and developed a love of daytime. "I love daytime. I love watching it and have fallen in love with guest-hosting it," he told Deadline.
Who isn't going to be on the show?
O'Connell was put in the hot seat during WWHL when he was asked which Bravoebrities would not be welcome. "Maybe the cast of Apres Ski," he joked, Bravo's The Daily Dish recounts. Cohen then reminded O'Connell the show has been long canceled.
Although it was clear he didn't want to name any names he found a Real Housewives husband he wasn't interested to interview. "Oh and how about [Simon] van Kempen? I don't want that guy either. Old school jokes, old school jokes," he said. Van Kempen is married to Alex McCord from The Real Housewives of New York City.
Also, there could be one Real Housewife who may steer clear of his show too. O'Connell and Romijn were giddy to meet Brandi Glanville from The Real Housewives of Beverly Hills. But dished on WWHL in January that Glanville blew them off. Glanville saw the show and issued an angry tweet.