Which Departing 'Shameless' Cast Member Will Return for Season 10?
Shameless fans said "goodbye" to the glue who often held the Gallagher family together. While she tried to soar in Chicago's Southside, Fiona Gallagher, played by Emmy Rossum decides it is time to break free.
Rossum finished out the season, with her departure being the main focus of the show's season 9 finale. Now that she was no longer needed to be the family mom, Fiona floundered, which included run-ins with the law. Her attorney and brother Ian advised her to leave the area and finally grow up. So she did.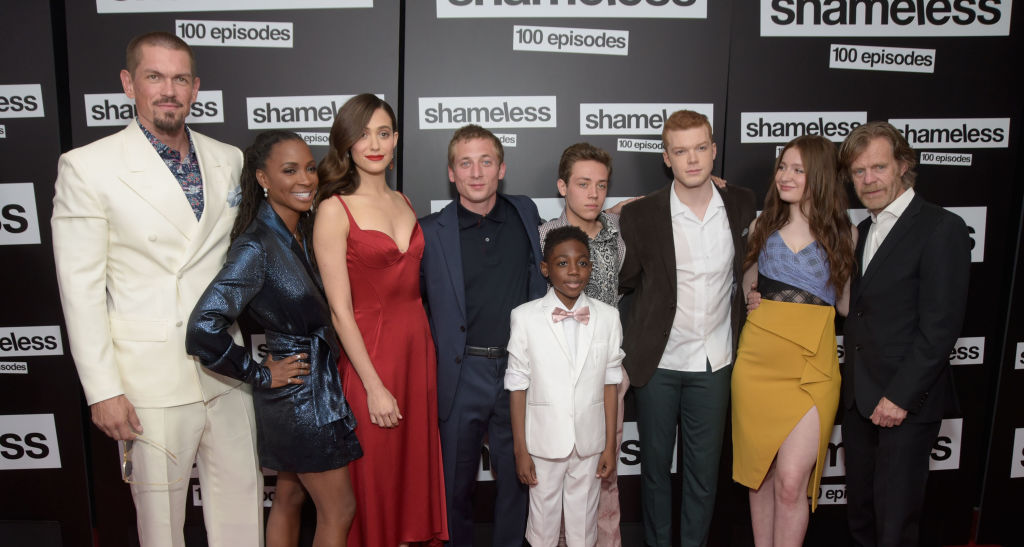 Although Fiona may have flown south (since she said she was sick of Chicago winters), will she be back? Or will other characters who planned to leave be back?
This is what Rossum says about returning next year
Rossum spoke with Entertainment Weekly about the evolution she went through during her tenure on Shameless. "I was 23 when the show started and it's been pretty remarkable the confidence that it's given me," Rossum, said. "It's been a long, wonderful journey and I'm so close to my Gallagher family that to walk away is quite bittersweet, but it did feel like it was time for the character to spread her wings and that there was less need for her. I never want something to just feel like a job and so I'm leaving while I still love it."
At age 32, Rossum said she wanted her character to leave on the upswing. "I always wanted Fiona to leave on a high note and I've campaigned for that since the beginning. Fiona is not only close to my heart, but I think kind of like a pillar of strength in the family," she said.
So is the door still open for a possible guest star return? "I would never close my door on the family," she said. "Like I said in what I wrote and what I said to them repeatedly, they should just think of me being down the block." While she says never say never, she isn't sure how much more story needs to be told about Fiona.
But this character will return
Actor Cameron Monaghan, who plays Ian also announced he would not return to the series too. Monaghan actually backed away from Shameless earlier this season after Ian was sentenced to prison. And while he was no longer featured, he appeared in the season 9 finale to give Fiona advice about leaving town.
Although he already announced his departure, Monaghan agreed to reprise his role as Ian for season 10. He told ET why he decided to return. "I took some time away and I talked to John Wells, the showrunner, about possible things we could do with the character in the future," he said. "And we got to a place both creatively and financially where I felt comfortable coming back. Much of that had to do with what we were going to do with the story, so I'm really excited to be able to go back and do that."
Monaghan confirmed his character will return for the entirety of season 10 but added he's only signed on for one more season. But "It doesn't mean that I'm opposed to it [additional seasons]. It's just… it's a creative thing as much as it is financial," he added. "It's just good business as well as looking after what I want to do as an actor."
Check out The Cheat Sheet on Facebook!