Which 'Downton Abbey' Actor Almost Didn't Agree to Do the Film
It's finally time to catch up with our favorite characters from the award-winning PBS drama, with the release of the Downton Abbey movie. Brilliantly written, perfectly cast, and gorgeously costumed, the movie promises to satisfy its most rabid fans.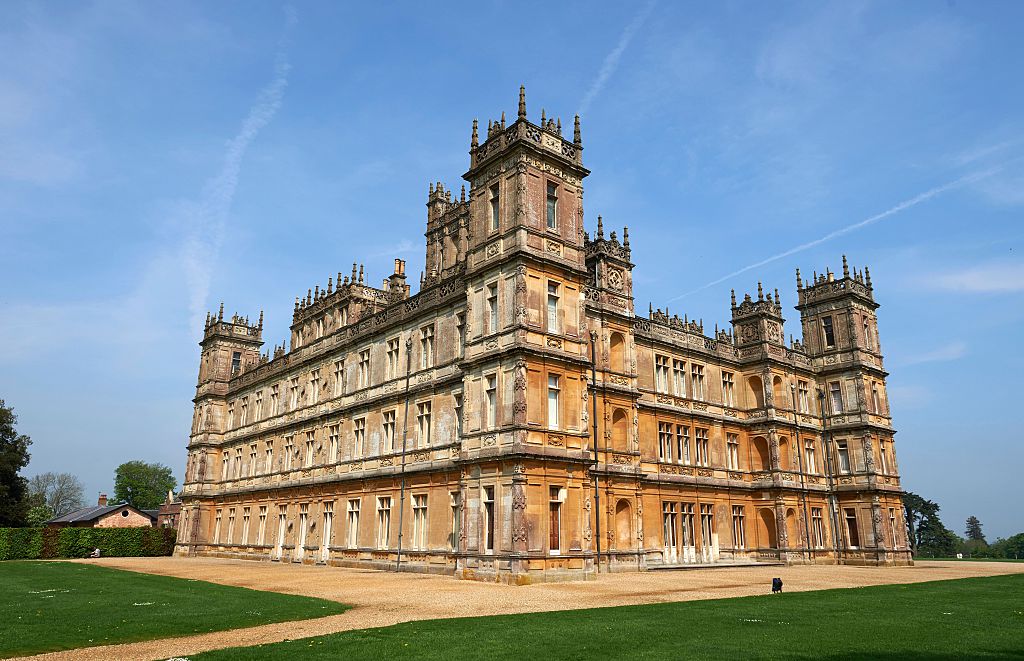 It was quite surprising, however, to discover that the project did not draw every member of its cast eagerly into action. One actress had to be talked into reprising her very beloved role. Read on to learn who that is, what her colleagues really think of her, and the bothersome rumors about the future of her Downton Abbey character.
What it took for this actress to agree to be in the film
One of the biggest challenges for creator Julian Fellowes was getting such an enormous cast together for such a big project.
As Hugh Bonneville (Lord Grantham himself) told Parade, "The biggest testament to the film is that everyone turned up to play. We had some hurdles getting everyone in the same place at the same time, but there was a will to do it." 
One cast member who didn't turn up to play right away was Dame Maggie Smith. Perhaps it was a desire to leave Downton Abbey well enough alone, but Smith took a while to sign on to the project.
After all, on The Graham Norton Show when asked if she was glad her time as the Crawley matriarch was over Smith said, "Oh yeah. By the time we finished, [The Dowager Countess] must have been about 110. It couldn't go on and on, it just didn't make sense."
In a separate interview with the British Film Institute on the same topic, Smith joked the movie might start with her character's wake.
"I was firmly convinced it would start with the funeral," she said. "I could croak it. It would just start with the body. But I don't know."
In the end, Smith signed on to the project, to the immense relief of the show's fans.
"I suspect in a lot of ways, Maggie missed working with the other actors," executive producer Gareth Neame said. "When she was completely sure everyone was going to do it and it was happening, then she was on board."
What her castmates say about her
Smith is an industry veteran and member of the Order of the Companions of Honour, one of Britian's highest honours. She is highly respected and beloved by her Downton Abbey colleagues.
Her Downton Abbey castmate, Rob James-Collier, who plays butler Thomas Barrow, told the BBC: "You don't have to call her Dame, she tells us to just call her Maggie… She's very approachable. She did a charity thing for me called Downton Wars Episode 2: "The Butler Strikes Back" shot on an iPhone using my son's light sabre!"
Maggie's Downton Abbey granddaughter, Michelle Dockery, shared in the same BBC interview about a very touching scene in the new movie: "Any scene with Maggie is a privilege and feels special but that particular one felt very special and emotional. I was very immersed in it and it's a joy to work with her. It was a moment in my career and in my life. I'll never forget it."
The troublesome rumor about the Dowager Duchess
With the new movie out now and with talk already(!) of a Downton Abbey sequel, you'd think all would be hunky-dory in the Downton village. But rumors are circulating that this is, for absolute certain, Maggie Smith's final Downton Abbey appearance on television or movies.
"Maggie feels she has done all she can with the character and bosses are now planning for the idea of another film without Lady Violet as a main cog in the wheel," a source told The Mirror Online.
For now, we'll have to savor every last scene of the Downton Abbey movie in theaters now.
Read more: Will Michelle Dockery be the First Female 'James Bond'?