Which Duchess is More Like Queen Elizabeth — Kate Middleton or Meghan Markle?
Kate Middleton and Meghan Markle are two of the most famous women in the world. They are married to Prince William and Prince Harry respectively, and they are the granddaughters-in-law of the queen. Both women have likable personalities, though they are two very different people. But which duchess is more like Queen Elizabeth?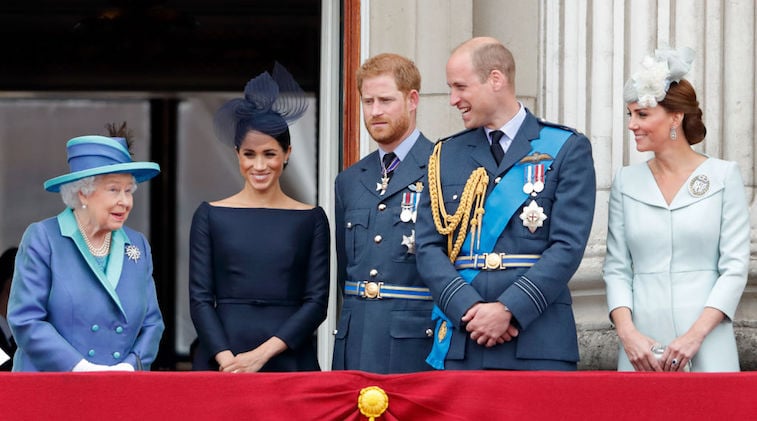 Meghan and Queen Elizabeth have a lot in common
A long time ago, those who married the royals had to meet an unwritten set of qualifications. They had to come from a wealthy, high-profile family and be in good standing with the public (which, back then, meant they must have not have ever been divorced). But when Meghan joined the family, she broke all of those rules; she was from an unknown family in the United States, and she had already been divorced. She was an actress, but she wasn't too high-profile. However, despite all of that, she and the queen reportedly got along very well and had a lot in common. They supposedly bonded over their love for dogs. They also liked and disliked similar foods, and everyone loves to have things in common with someone new.
Kate Middleton has the poise and grace of the queen
Kate Middleton joined the royal family back in 2011 (though she and William had dated for many years before that), and she fit in perfectly. From the start, she had poise and grace, and she handled herself extremely well. The public saw similarities between her and the queen in the sense that both of them were thrown into roles they didn't necessarily ask for (Queen Elizabeth began ruling at a very young age) and handled them nearly perfectly. The two women have always had a close relationship as well.
Meghan and the queen both broke barriers
When Meghan joined the family, she began doing things her own way. Yes, it was at the expense of her royal reputation, but she had ideas and actions she wanted to put into place and wasn't afraid to break barriers. The queen did this as well when she began ruling at such a young age. Elizabeth's uncle, who was supposed to rule, abdicated the throne, leaving her father as the heir. But when he died young, Elizabeth suddenly found herself as the queen at 25 years old, though she never expected it. Yet the queen broke barriers as a young woman in such a place of power; nobody thought she could do it, but she proved everyone wrong. And so far, Meghan has done the same.
Meghan is arguably more similar to the queen
Though Kate and the queen are both extremely polished royals, Meghan and the queen appear to be more similar. Meghan's royal reputation hasn't been as sound as Kate's, but she has continued to prove daily that she is determined to fit the role. And Elizabeth did exactly the same thing when she ended up in her position. Both women have get-stuff-done personalities, and they both have had to work incredibly hard to prove themselves to the doubters. But people should definitely see quite a bit of the queen's firecracker perseverance in Meghan as well. Both women have a strong relationship with Elizabeth, but Meghan seems to have the overarching similarity of determination.