'Counting On:' Which Duggar Do Fans Like the Most?
When it comes to the Duggar family, it may be hard to pick only one favorite. With 19 kids, two parents, several grandchildren, and plenty of in-laws, the family is constantly expanding. The TLC series Counting On follows the Duggar kids as they start their own lives with husbands, wives, and children of their own. But which Duggar family member do fans seem to like the most?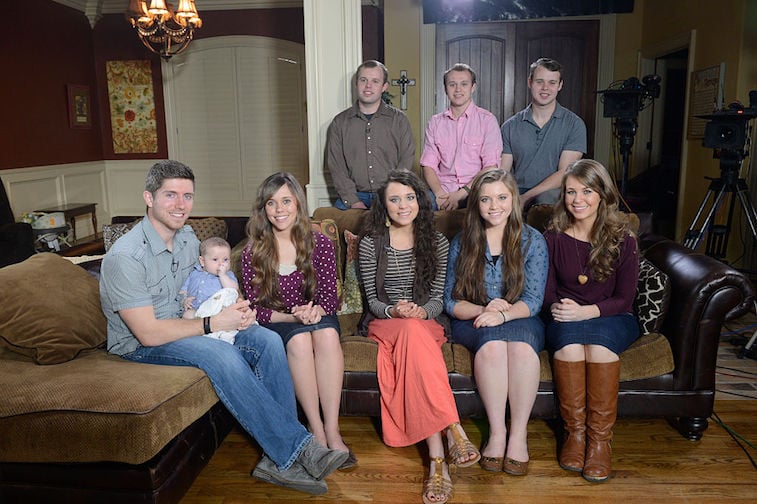 The 'Counting On' cast has evolved drastically in recent years
When 19 Kids and Counting originally premiered back in 2008, the older daughters were still in their teenage years. Over the past decade, the Duggar children have developed lives of their own and have headed out into the world to marry and raise their own children. Jill and Jessa each have two kids (though Jessa is pregnant with a third). Jinger, Joy, and Joe all have one child, and Josh, who is no longer featured on the show due to his sexual abuse scandal, is expecting his sixth child with his wife. Viewers have watched the family grow.
In one poll, Jinger was clearly fans' favorite family member
When it comes to the one fans love the most, it's pretty much a landslide win for Jinger Duggar. InTouch conducted a poll about fans' favorite Duggars, and Jinger took nearly 33% of the vote. Jinger is married to Jeremy Vuolo, and the two share one daughter named Felicity. Jeremy is a pastor in Texas, so the family lives in Laredo but is moving to Los Angeles in July. Jinger has earned the reputation as the most rebellious Duggar, since she's often spotted wearing jeans and tank tops, and she moved far away from her family. People love that Jinger appears to be a bit more relaxed than other family members, and some even think she is much more accepting than her family. Jinger and Jeremy's move to L.A. excites fans, since it's such a liberal city.
People also seem to have a soft spot for Jana Duggar
According to the InTouch poll, Jana Duggar came in behind Jinger with about 21% of the vote. People seem to have a soft spot for the oldest Duggar daughter; fans are rooting for her to find love (Jana is 29 but still single, which is rare in the Duggar family). Jana has a motherly nature about her, since she takes care of most of her younger siblings, which fans love as well. She's soft spoken but kind hearted, and she doesn't seem bossy in the least (some complain that Jessa Duggar is a bit bossy).
Most would agree that Derick Dillard is the least favorite family member
If there's one thing most fans agree on, it's a mutual dislike for Derick Dillard. Derick married Jill Duggar back in 2014, and at first, he was adored by fans. However, as their marriage went on, his true colors showed, and people stopped seeing eye to eye with him. Derick posted disrespectful tweets about other TLC stars to his Twitter page, which eventually got him fired from the show. People seem to have very few good things to say about him, but Jill has said in the past that loving someone doesn't always mean agreeing with them, which fans took as her way of saying she doesn't necessarily condone some of his thoughts and actions.
Check out The Cheat Sheet on Facebook!