Which Family Member Was The First To Revealed The Jonas Brothers' Well-Kept Reunion Secret?
It's been a few short months since news of the official Jonas Brothers reunion broke, and fans still can't believe their dream of seeing the band back together finally came true.
Though it was a long time in the making, Nick, Joe, and Kevin eventually put their differences aside and found their way back together.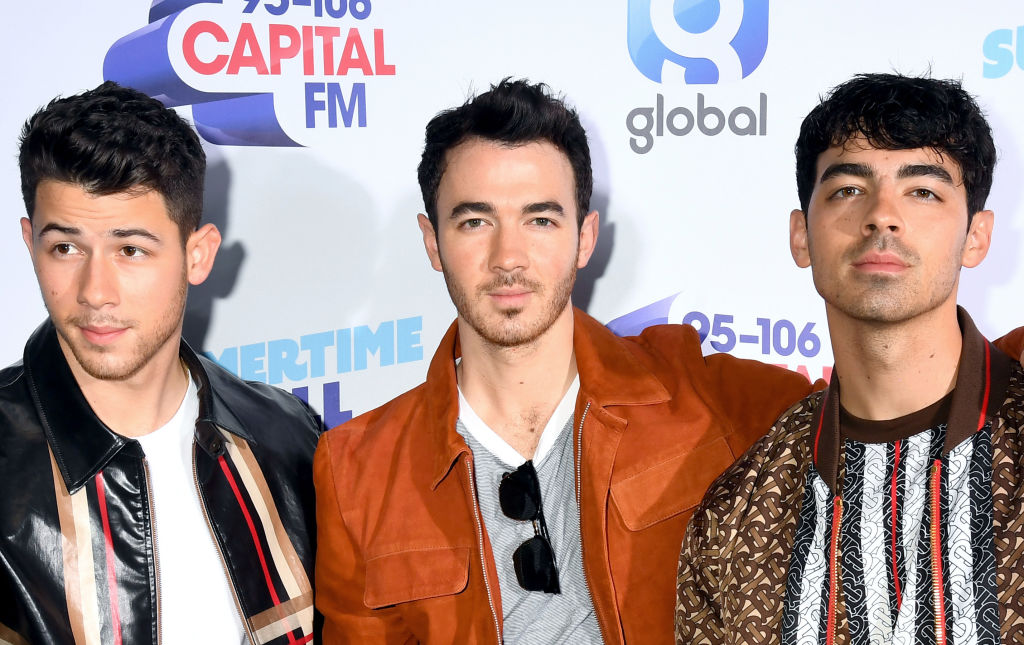 Once their reunion was in the works, the brothers wanted to keep the news a secret for a while, but a member in their family spilled the beans way before it was time.
The least suspected person revealed the reunion secret
Six years after The Jonas Brothers split and went their separate ways, they are finally back and ready to take on the music industry as a band once again.
Though it wasn't easy getting them to put their differences aside, Nick, Joe, and Kevin were able to find common ground and mend their relationship as brothers.
Once they were back on good terms with each other, their long-awaited reunion was underway but was going to remain a secret until it was the right time.
Though The Jonas Brothers hoped their secret would remain under wraps, someone in their family revealed the news before the official announcement was made.
And no, it wasn't the "Bonus Jonas" Frankie or another close relative, it was actually Kevin's five-year-old daughter Alena who revealed the secret.
Alena shared the news to a classroom full of kindergarteners
While appearing on The Tonight Show Starring Jimmy Fallon, Kevin Jonas revealed that his oldest daughter, Alena, was the culprit behind their secret getting out.
Apparently, Alena shared the news of the reunion with her schoolmates, mainly because of her being extremely proud of her dad.
"She's so proud … she did tell her entire school that the Jonas Brothers were coming back — before the Jonas Brothers were [coming back]," Kevin said.
Lucky for them, the young children kept the secret to themselves, probably because they have the slightest clue as to who The Jonas Brothers are.
"We were trying to keep it a secret for basically a year," Nick said. "We were making this documentary, making the album. And we're like, 'We got this on lock. No one's gonna tell.' Kevin comes home and says, 'Guys, Alena told her whole class.' Luckily, those 5-year-olds … they're tight-lipped."
Everything ended up working out in the end and The Jonas Brothers announced their reunion without anyone else knowing.
It doesn't come as a shock that Kevin's daughter spilled the beans, mainly because of how excited she's been having a rock star as a father.
The oldest Jonas has been sharing videos of Alena and his two-year-old daughter Valentina jamming out his guitar playing and them cheering him on while in the crowd of The Jonas Brothers' concerts.
It is no question that The Jonas Brothers have an extremely supportive family and it warms our hearts that Kevin's daughters are basically his biggest fans.