Which 'Friends' Characters End Up Together at the End of the Show?
Friends aired for about 10 years and had six main characters. So it's understandable if you don't remember all the ins and outs of each character's dating history (or even just Jennifer Aniston's dating history as Rachel Green). But if there's one thing you'll want to remember, it's who ends up together in Friends.
Ahead, we have a refresher on which Friends characters ended up together, and what was controversial about the sitcom's finale.
Chandler and Monica are parents and moving to the suburbs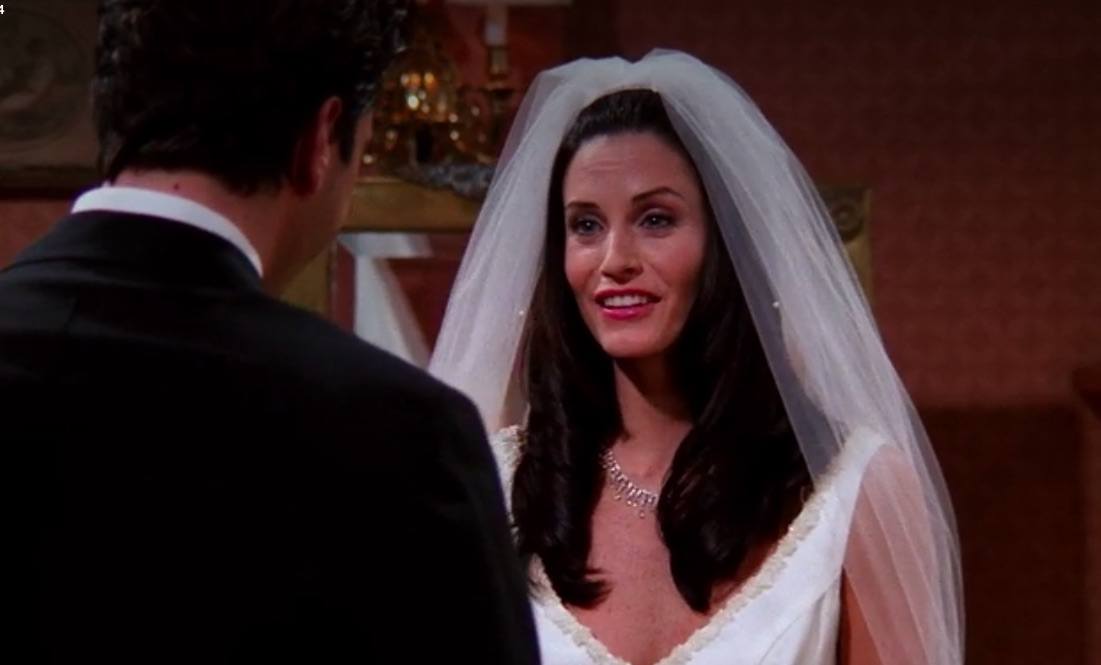 Though the Friends finale gets a lot of flak for being underwhelming (including from this Guardian op-ed from 2019), it did give a clear(ish) picture of where each of the cast members ends up. Despite the long-running joke of Chandler's commitment issues, Monica and Chandler had already gotten married. And while they couldn't conceive a baby themselves, they planned to build a family through adoption.
Bustle notes that many fans felt bummed to see Chandler and Monica leave New York. (Earlier in season 10, they bought a house in the suburbs to raise the family they hoped to have.) But the series finale sees them finally reaching another milestone: becoming parents. They adopt twins born three minutes and 46 seconds apart to a birth mother named Erica (played by Anna Faris). They were expecting just one baby, but instead, they got a boy and a girl, whom they name Jack and Erica.
Do Ross and Rachel end up together?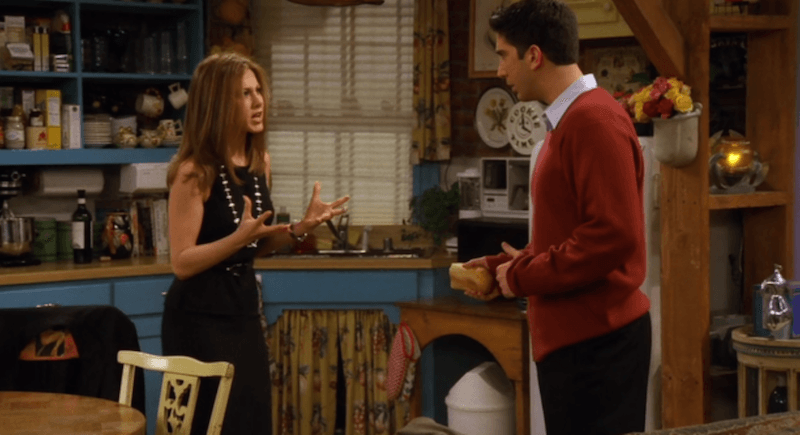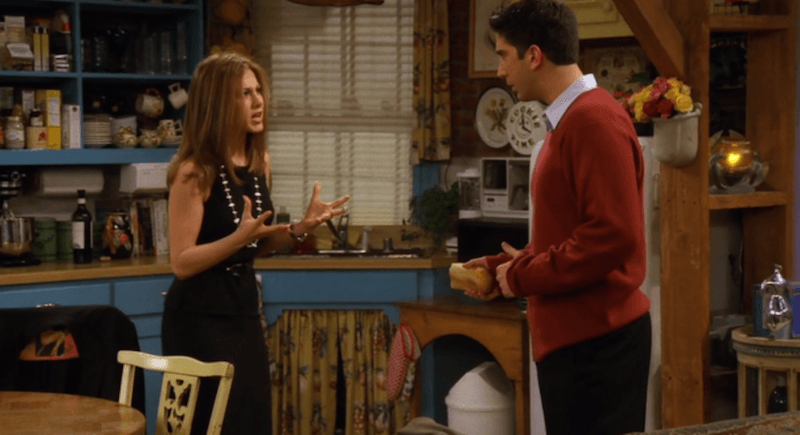 Ross and Rachel end up together at last (after having a child, Emma, together). In the tenth and final season of Friends, Rachel gets offered a job at Louis Vuitton in Paris. On the series finale, Phoebe and Ross go to the airport to try to convince Rachel to stay, but she still gets on the plane.
When Ross arrives home at his apartment, he gets a message from Rachel saying that she made a mistake. As a flight attendant tries to keep her from getting off the plane, the voicemail cuts off. But Rachel walks in and says, "I got off the plane." They kiss and tell each other, "This is it," hinting that they'll finally get married (which eventually happens on the Friends spinoff, Joey).
Fans love that Rachel and Ross finally reunited. But many have also criticized the show for making Rachel choose between love and her career, with Bustle reporting that "their relationship keeps Rachel from pursuing a dream job opportunity in Paris."
Phoebe and Mike begin their married life together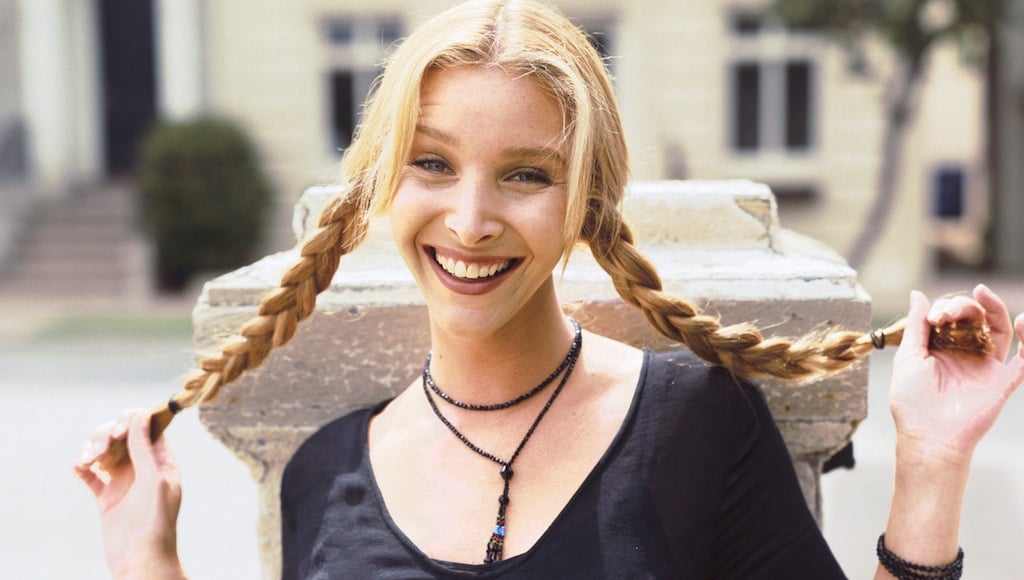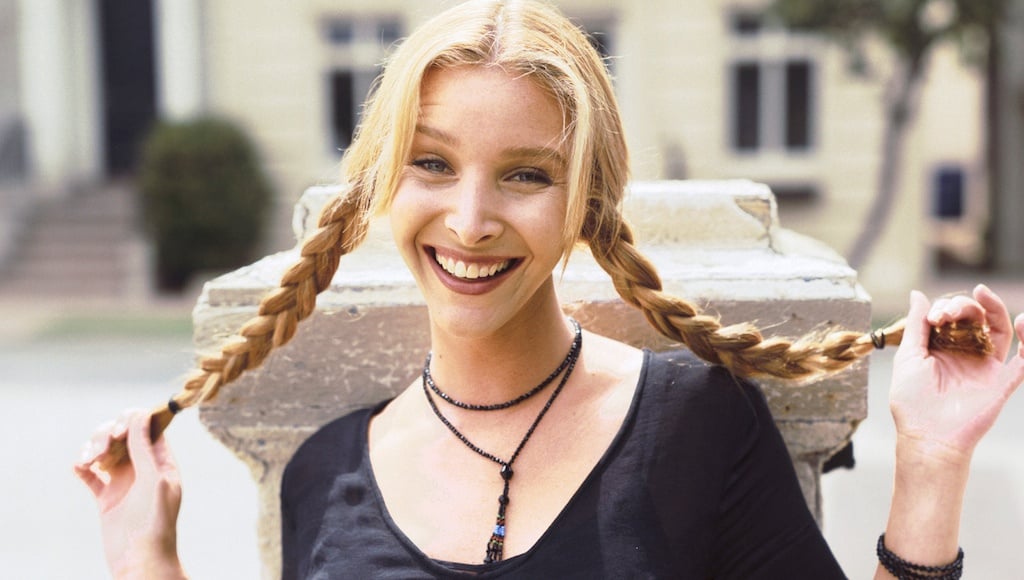 Mike (played by Paul Rudd) proposed to Phoebe earlier in the final season of Friends, and just a few episodes before the season finale, they tied the knot. Even though an unexpected blizzard hits the city, causing everybody to assume that the wedding will have to be postponed, Phoebe knows that Monica's type-A personality will enable her to pull off the event. They hold the ceremony on a snowy street near Central Perk. And after a minor mishap where Phoebe changes her name to Princess Consuela Bananahammock and Mike changes his to Crap Bag, she becomes Phoebe Buffay-Hannigan.
As Bustle notes, Phoebe plays a supporting role in the series finale of the show. She accompanies Ross to the airport to try to stop Rachel from leaving New York. Phoebe even stalled the plane's departure by claiming that the "left phalange" of the aircraft was broken. Phoebe got her fairytale ending, and helped her friends to get theirs, too.
Joey ends up with. . . a new chick and duck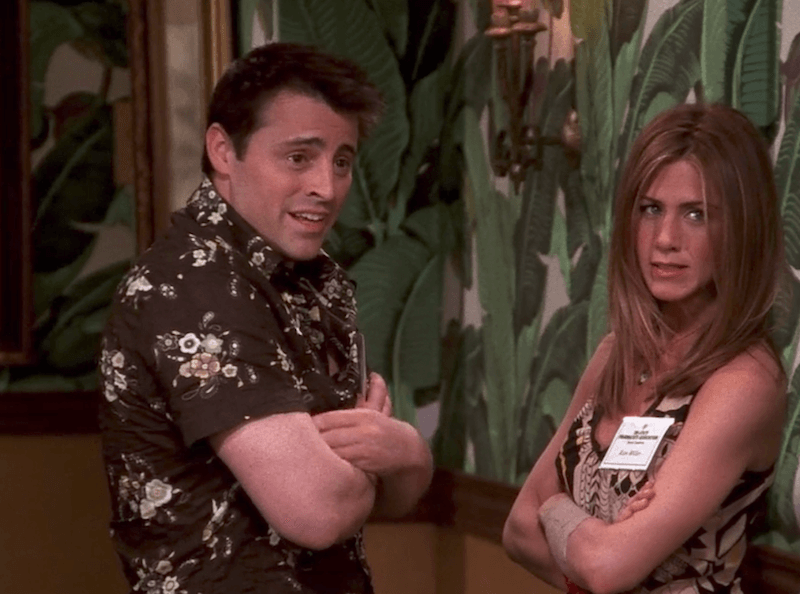 Joey doesn't end the Friends finale with a partner. But what he does get is a new chick and duck. Joey actually bought the two—named Chick Jr. and Duck Jr.—as a housewarming gift for Chandler. But Chandler tells Joey to keep the birds. And as Bustle puts it, "At the end of the series he's left with two birds, a broken foosball table and all of his best friends coupled off and starting families." And as Comedy Central puts it, the finale left Joey "alone, sad, and with no discernible plan."
Many people were upset about the way the show ended for Joey, one of the most lovable characters on the show. The move "made way for the Joey spinoff, but truly that should have never happened," Bustle reports. It's especially sad considering most fans believe Joey never got justice in the new show, either. And what about the chick and the duck? They didn't make an appearance on the Friends spinoff Joey, however, prompting fans to speculate that they did end up at Chandler and Monica's house anyway.
Though diehard fans might want to see how these relationships (or lack thereof) turned out all these years later, the cast is fairly unanimous in their public statements about nixing a reboot, saying they're not interested in revisiting the same dramas the show featured in their 40s and 50s. But when COVID restrictions lift, we can look forward to the reunion special on HBO Max, where we'll get to see the cast revisit their memories from the show.