Which 'Friends' Star Just Changed Their Mind About Wanting a Reunion?
The popular sitcom Friends ended 15 years ago but there's been lots of chatter over the years about a reboot. While we've heard some of the former cast members say "no way" to the idea, others have seemed open to it. Now though, one of them has changed their mind and just closed the door on the possibility of doing a reunion.
Here's who just revealed that they don't want a reunion to happen and why.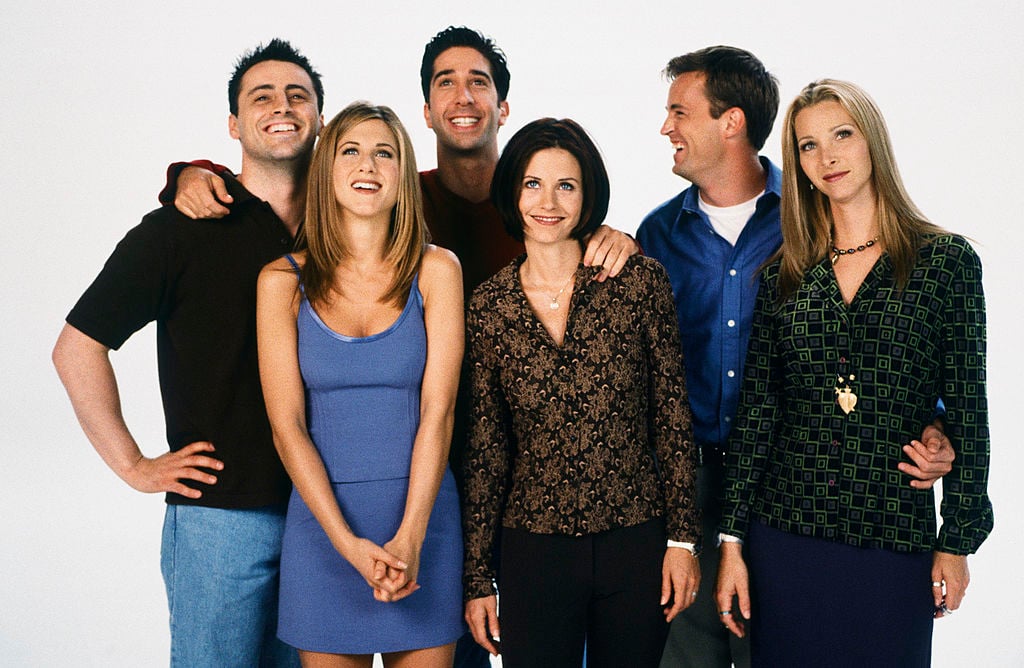 What the stars have said about a reboot in the past
Courteney Cox, who played Monica Gellar on the show, previously said that a reboot wasn't happening but joked that she'd be open to doing a Monica spin-off movie.
David Schwimmer, who played Monica's brother Ross Gellar, also said he "doubts" there will be a reboot when asked about it in 2018.
Matthew Perry, who played Chandler Bing, expressed concerns about doing a reunion saying that he believes the series ended on a high note so why mess with it.
And Matt LeBlanc, who played Joey Tribbiani, has never wavered on his decision against the idea of a reboot and admitted that it simply comes down to the fact that he just doesn't want to do it.
But what about Lisa Kudow aka Phoebe Buffay and Jennifer Aniston aka Rachel Green?
Who just nixed the idea?
Kudrow has sent mixed messages at times about whether on not she'd want to sit down with the Central Perk crew again. While she has publicly stated that "something should be done" and she thinks "it would be fun," she also pointed out that the show "was about people in their 20s, 30s… the show isn't about people in their 40s and 50s. And if we have the same problems, then that's just sad."
The star who gave fans the most hope for a Friends reunion over the years and the one person who everyone thought may be able to sway the other castmates into agreeing is Aniston.
"I would do it," she told talk show host Ellen DeGeneres in June 2019. "The girls would do it, and the boys would do it, I'm sure. Listen, anything can happen." 
However, after speaking about how she was so "open" to the idea she has changed her tune. During an interview with Howard Stern in October 2019, Aniston gave her reasoning for why she no longer wants to see a reboot happen.
"I really think there is an idea if there is a reboot of the show, it won't be even close to as good what it was. So why do it? It would ruin it," the actress said.
The cast did reunite recently
Since the series ended in 2004, the cast has reunited on a few occasions just without TV cameras rolling.
Aniston revealed that they had a spontaneous on Oct. 6.
"Schwimmer was in town and we all happened to have a window of time so we all got together," she explained, adding, "[It was] very civilized but we laughed a lot."
Check out Showbiz Cheat Sheet on Facebook!