Which 'Friends' star left Kate Chastain from 'Below Deck' Completely Starstruck?
Kate Chastain and Captain Lee Rosbach from Below Deck were asked to be presenters at the 2019 Creative Arts Emmys. Although they knew they'd be rubbing elbows with celebrities, one Friends star left Chastain almost speechless.
The two looked smashing in their evening attire and they certainly brought the yachtie spirit to the ceremony. Both Rosbach and Chastain tweeted and posted about their unbridled excitement leading up to the big day. "So honored to be working the Emmy's with @kate_chastain this weekend. Tomorrow's the day, can't wait," Rosbach shared. "Presenters in 3 categories."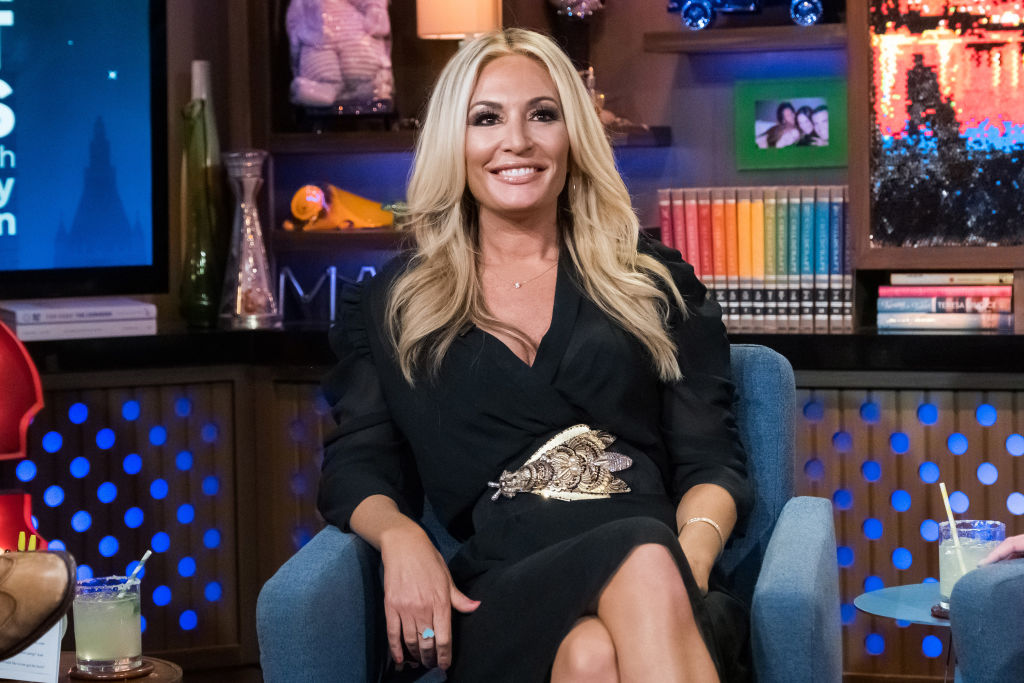 Rosbach, who only recently had shoulder surgery, walked the red carpet like he never went under the knife. He told one fan he's still wearing his sling but took it off for a few hours that night. While a number of people were certainly dazzled to meet the dynamic duo, the always cool Chastain made this hilarious remark when she met a Friends fan favorite.
Chastain admits to being starstruck
Chastain doesn't seem to be rattled by much. She's a seasoned yachtie who often leads charters for the rich and famous. Although she's probably met a number of celebrities, she wasn't quite sure what to say when Lisa Kudrow from Friends told her she was a Below Deck fan.
Chastain shared her starstruck moment with her Twitter followers. "fun Fact: @LisaKudrow came up to Captain Lee saying she watches #BelowDeck and I was so starstruck when she said 'hi I'm Lisa' I just said "thank you!"
Twitter totally got it. "I would be star struck too!!" one fan replied. Another person added, "Proving that even Stars can be starstruck!" One person pointed out that perhaps Kudrow may have also been starstruck meeting Chastain. "awe that's cool, maybe she was feeling the same about meeting you #starstruck ! Was there anyone else you met who you were a bit starstruck by as well?"
Rosbach shared who he met too
In addition to Kudrow, Rosbach shared that he met a few exciting celebrities too. "The one and only Norman Lear, also had a very brief chat with @LisaKudrow and Jeff Goldblum," he responded in the thread.
One Twitter follower shared a personal story about Kudrow, commenting about how down to earth she is. "Lisa Kudrow is a wonderfully nice, very unassuming person. She's secretly (or maybe not so secretly) a quiet, shy person who is a little bit of a nerd. I worked with her on a play once and she was such a hard worker and just naturally gifted at comedy."
Another person observed that Chastain missed a chance to apply her acerbic wit to the situation too. "You missed an opportunity to introduce yourself as Princess Consuela Banana Hammock." Kudrow was nominated for the structured reality genealogy program, Who Do You Think You Are? on TLC. Kudrow, who is an executive producer of the show, posted a picture with co-producer Dan Bucatinsky before the award show wearing a smart pink suit. "Dan and I off to Emmy's. Good luck #WhoDoYouThinkYouAre?"