Which Led Zeppelin Albums Didn't Reach No. 1 on the Charts?
Looking back at the reign of Led Zeppelin, you can't help but notice the band outdoing what earlier groups had accomplished. Whether smashing Beatles records on tour or notching No. 1 records without releasing a single, the band knew how to succeed with a certain kind of swagger.
Still, that didn't mean every Zeppelin album reached No. 1 on the Billboard charts. Even when the band was near its peak in popularity, it somehow missed the top spot despite having an album stay on the charts for more than five years.
When the band's run had ended, two Zeppelin studio albums (out of eight) failed to reach No. 1. One of them was Led Zeppelin IV, the band's best-selling record that remains in the top five in all-time album sales.
Despite its epic run, 'Led Zeppelin IV' peaked at No. 2 in 1971.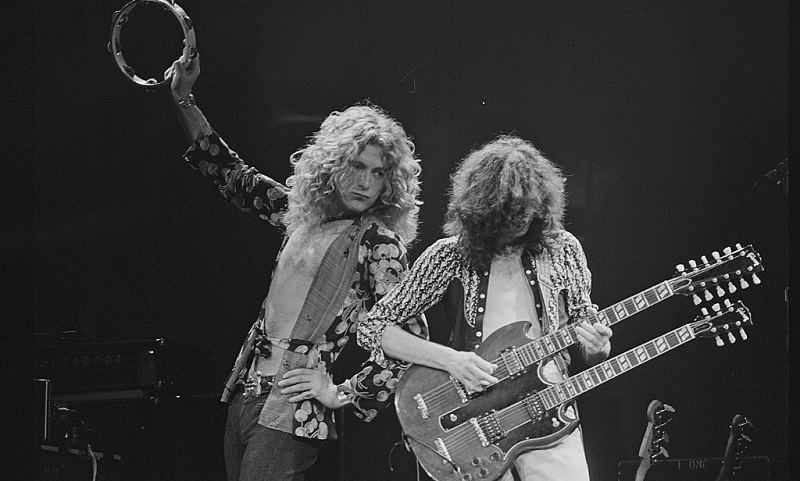 In the history of record sales, only four albums sold more copies than Led Zeppelin IV. Its total tally stands at 23 million records. Not even The Beatles topped that number. (Only Michael Jackson, The Eagles, and Billy Joel have.)
However, the classic release that featured "Black Dog" and "Stairway to Heaven" never reached the top of the charts. After its release in November 1971, Zeppelin's best-seller peaked at No. 2. (It was shut out of the top spot by records from Santana and Sly & The Family Stone.)
But that clearly didn't stop Led Zeppelin IV's momentum. It would remain on the Billboard 200 for the next 281 weeks. (Put another way, that's five years and five months.) No Zeppelin album came close to that run in its day.
Considering the future it had ahead of it, the classic album's failure to reach No. 1 seems like a technicality. The only other album unable to top the Billboard charts was the band's debut album from early 1969.
Led Zeppelin's self-titled debut made it to No. 10 in '69.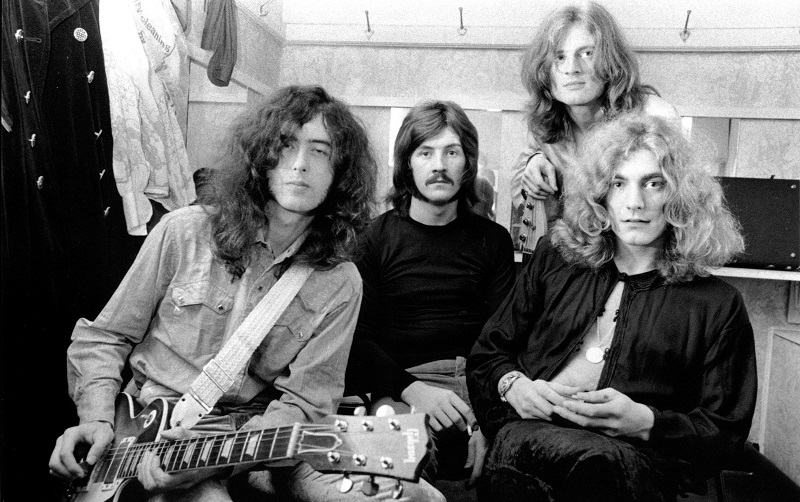 The only other Zeppelin record that didn't rule the charts was Led Zeppelin, the band's '69 debut, which peaked at No. 10. It doesn't require much of an explanation. People just didn't know them yet. Once people got acquainted with Zeppelin's sound, the band quickly became a huge success.
Led Zeppelin II, which featured "Whole Lotta Love" and "Heartbreaker," shot to No. 1 in December of '69 and stayed there for a remarkable seven weeks. It wasn't for lack of competition, either — The Beatles' Abbey Road got bumped to No. 2 when Zeppelin's second release hit record stores.
In 1975, when Physical Graffiti hit No. 1, it was the fastest album to ever rise to the top of the Billboard 200. (It made it there in just two weeks.) For a double record priced at $11.98 in thre mid-'70s, that was no small achievement.
As you sift through the band's milestones and earnings over the years, it's easy to see how Jimmy Page and Robert Plant became such wealthy men. They might not have hit No. 1 with every album, but they came close enough.
Check out The Cheat Sheet on Facebook!